Gambling is a major source of revenue for Rhode Island and the state goes to great lengths to protect its industry. Gaming laws in the state restrict all forms of betting that aren't licensed by gaming authorities. Legal betting in Rhode consists of casino gambling, real-world sports betting, online horse racing betting, daily fantasy sports, online games of skill, the state lottery and charitable bingo games that award no more than $7500 in prizes in a single night.
Poker is effectively outlawed across the state. None of the state's casinos has a poker room and the law makes no exceptions for private games played at home. Online poker is similarly restricted as the state does not authorize or regulate internet poker. In short, any real money poker game hosted anywhere in the state is illegal.
Rhode Island's strict gaming laws don't necessarily mean the state is opposed to online gaming. When the Department of Justice ruled in 2011 that the Wire Act only applies to sports betting, RI Lottery Director Gerald S Aubin said state lottery officials would explore the idea of online gambling at the time.
More recently, Rhode Island expanded gaming options by legalizing sports betting at the state's two Twin River casinos. A budget passed in 2018 and signed by Governor Gina Raimondo authorized sports betting at both casinos. Online sports betting is not yet legal, but officials have said they are interested in considering that after the casinos get the hang of running physical sportsbooks. Since then, legislation has been introduced in Rhode Island that seeks to legalize online sportsbooks.
Legal Rhode Island Betting Sites
Each of the following gaming sites is permitted to offer real money wagers to state residents. These forms of betting are considered legal thanks to exemptions from federal legislation. Federal law states that these forms of gaming may be permitted within any state unless that state enacts legislation to outlaw the activity.
So far, Rhode Island has opted to allow all of the following betting sites to operate. It is legal for you to sign up, deposit and play for real money at any of these websites. These sites are all based in the USA and are 100% legal.
Fantasy Sports:
Horse and Greyhound Betting:
Games of Skill:
Rank
Betting Site
Bonus
Rating
Visit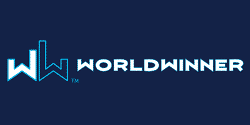 One of the big issues facing lawmakers in recent times is the expansion of brick-and-mortar gambling in other states. Massachusetts recently awarded the state's only Category 2 slots license to the Plainridge Racecourse, allowing the track to host 1,250 slot machines.
This news is of great concern to RI legislators as Plainridge is just 20 miles from Twin River Casino, which is the larger of the state's two casinos. Twin River has for years milked money from MA gamblers coming over the border, but Plainridge may now divert a significant portion of revenue away from Twin River.
Only the state income tax and sales tax outrank gambling revenue for state income. Any major impact on the Twin River Casino will be felt in the state's budget. Of course, cutting back on spending isn't an option for state lawmakers. This is where online gambling enters the picture.
We already noted that the lottery head seems open to expanding onto the internet. Online sales of lottery tickets were mentioned but so was online poker and casino gambling. If Plainridge does indeed suck revenue from Twin River in Rhode Island, internet gaming will surely look attractive.
Sports Betting in Rhode Island
Rhode Island's two casinos now have fully-functional sportsbooks open for business:
Twin River Casino in Lincoln
Twin River Casino in Lincoln took the state's first sports wagers in November 2018 and now offers a full betting menu covering all the major sports of the world. William Hill manages the sportsbook for both of the state's casinos and is well-versed in accepting wagers.
Twin River Sportsbook maintains the following hours of operation, but notes the hours are subject to change based on season and demand.
Mondays: 10 AM to 1 AM
Tuesdays: 10 AM to Midnight
Wednesdays: 10 AM to Midnight
Thursdays: 10 AM to 1 AM
Fridays: 10 AM to 2 AM
Saturdays: 8 AM to 2 AM
Sundays: 8 AM to 1 AM
Tiverton Casino Sportsbook
The Tiverton sportsbook launched in December 2018 and also boasts a wide range of betting options. The sportsbook has not published its operating hours as of this writing, but will likely maintain a schedule similar to that of the Lincoln sportsbook.
The Tiverton sportsbook launched in December 2018 and also boasts a wide range of betting options. The sportsbook has not published its operating hours as of this writing, but will likely maintain a schedule similar to that of the Lincoln sportsbook.
RI Mobile Sports Betting
Mobile betting is now legal in Rhode Island, but the timeline for when the first online wagers will be accepted is unclear at the moment. Lottery officials have indicated they want to get mobile betting up and running by the end of 2019 if possible.
The Boston Globe reports the Rhode Island Lottery aims to begin testing mobile apps by August and have full-on wagering in time for the 2019 NFL season.
Senate President Dominick Ruggerio introduced mobile sports betting legislation in January 2019 with bill S 0037. The Senate approved the bill the following month, and it subsequently received approval in the House before being signed into law by Governor Raimondo in March.
The RI mobile betting law is still somewhat limited in certain ways. For one, the two Twin River casinos will have a monopoly over mobile betting and already have agreements in place with IGT and William Hill. This most likely means there will be no DraftKings or FanDuel sportsbooks in RI any time soon.
Secondly, the law requires in-person registration. Rhode Islanders wanting to bet online will first have to visit one of the two casinos in-person to sign up for an account before being able to place bets online from anywhere in the state.
How Rhode Island Legalized Sports Betting
Rhode Island Governor Gina Raimondo and some lawmakers began the process of legalizing sports betting in Rhode Island through a budgetary measure proposed in 2018. The 2019 state budget unveiled in January of 2018 included a surprise: the budget includes $23.5 million in new tax revenue collected from sports betting. That item raised a few eyebrows because sports betting isn't even legal in Rhode Island.
It turns out Governor Raimondo was banking on a piece of legislation introduced by Senate President Dominick Ruggerio at around the same time the budget came out. Senate Bill 2045 proposed authorizing state-operated sports wagering at the Twin River and Tiverton facilities if federal legislation or a court decision puts an end to the law prohibiting states such as Rhode Island from regulating sports betting.
The bill did not delve too deeply into the details of sports betting beyond naming the two casinos where it would take place and prohibiting wagers on Rhode Island college teams. As far as other regulations and oversight go, the bill left those responsibilities with the Division of Lotteries.
The Rhode Island constitution requires voters to approve of any gambling expansion, but the legislation Ruggerio's bill explained that sports betting was approved by voters in a 2012 referendum asking if facilities in Lincoln and Tiverton should be allowed to offer gambling, including Class III gaming (which includes sports betting). Voters approved the measure, so presumably lawmakers can pass sports betting legislation.
SportsHandle.com makes a good point noting that Governor Raimondo's $23.5 million estimate in sports betting tax revenue was probably way too high considering betting would only be allowed at two casino locations.
Ultimately, new legislation was not needed to bring legal sports betting to Rhode Island. The state legislature approved the fiscal 2019 budget complete with language to legalize sports betting. Governor Raimondo signed off on the budget in June of 2018 to formally legalize sports betting.
Legal sports betting is currently limited to authorized casinos in Rhode Island (Twin River in Lincoln and Twin River in Tiverton). Both casinos may offer mobile wagering, but only to customers who are located on casino property at the time.
Fantasy Sports in Rhode Island
Rhode Island has yet to pass legislation addressing fantasy sports one way or another. Although lawmakers have expressed an interest in doing so, no bills have been proposed due to a bit of an interesting situation in the state.
In 2016, Rhode Island Attorney General Peter Kilmartin looked into the fantasy sports issue to decide if the activity was legal under current gaming laws. He came back with the opinion that yes, fantasy sports sites are legal, but he also encouraged lawmakers to enact legislation to regulate and tax the industry.
Just as lawmakers began to do exactly that, the Rhode Island Lottery came back with a different opinion: daily fantasy sports contests meet the state's definition of "gambling" regardless of whether the activity is a game of skill or chance.
The Rhode Island Lottery took it one step further by adding that not only are DFS contests illegal gambling, but any attempts by lawmakers to regulate the industry would violate the state constitution. This statement directly contradicted the Attorney General's previous opinion, but it was enough to cause lawmakers to back off their attempts to pass fantasy sports legislation.
Since then, no new legislation addressing fantasy sports has been introduced. DFS sites continue to operate in Rhode Island to this day thanks to the AG's earlier opinion. This status quo is most likely to continue until either a new AG takes office and issues a different opinion or the state lottery revises its opinion. In the meantime, sports fans can feel free to enjoy their DFS games.
Gambling Law
Rhode Island's gambling laws prohibit most forms of gambling and poker other than activities that take place at land-based casinos, racetracks and charitable organizations. The vast majority of the statutes that apply to gaming target the operators and not the players.
The only piece of the law that applies to players is § 11-19-21:
Every person who shall frequent any gambling house or place where gaming is practiced or carried on, not in the performance of official duty and not being the landlord of that place entering to view the premises, shall be imprisoned not exceeding thirty (30) days.
It is unclear if this law could be construed to apply to visiting unlicensed offshore casinos and poker sites, but doubtful. To date, no Rhode Islander has ever gotten in trouble for doing so. The primary risk in visiting offshore betting sites is simply losing your money or getting an unfair game.
Other laws enforce more severe penalties for being involved in the organization of unlawful gambling. § 11-19-1 of the State Statutes makes it a Class C felony to promote or be involved in the operation of an unlawful gambling enterprise. The punishment for a conviction under this law results in up to 2 years of imprisonment and a fine of up to $2,000.
Here's the full text of that section:
Every person who shall, directly or indirectly, set up, put forth, carry on, promote, or draw, publicly or privately, any lottery, chance, game, or device of any nature or kind whatsoever, or by whatsoever name it may be called, for the purpose of exposing, setting for sale or disposing of any money, houses, lands, merchandise, or articles of value, or shall sell or expose to sale lottery policies, purporting to be governed by the drawing of any public or private lottery, or shall sign or endorse any book, document, or paper whatsoever, for the purpose of enabling others to sell, or expose to sale, lottery policies, except as authorized in this chapter and in title 41 and chapters 61 and 61.2 of title 42, shall be deemed guilty of a felony and shall be imprisoned not exceeding two (2) years or be fined not exceeding two thousand dollars ($2,000).
Furthermore, § 11-19-20 makes it a crime to "induce others to visit a gambling place." The exact implication of this law is unclear but it provides for a $500 fine and up to one year in prison to anyone who induces, entices or persuades any person to visit any house, room or other place kept for the purpose of gambling.
None of Rhode Island's state statutes specifically address online gambling but the law does enforce a blanket ban of anything not authorized by the state. You probably wouldn't get in trouble for patronizing an offshore gaming site, but you would most definitely find yourself in hot water if you were to start your own unlicensed gaming site within the state.
The best bet for gamblers right now is to hold tight. As we mentioned near the top of this page, Rhode Island lawmakers are seriously considering expanding the state's legal gambling options. Recent legislative initiatives may end up giving residents access to online lottery products and sports betting in the near-to-medium term future.