New Hampshire has traditionally been opposed to most forms of online gambling, but recent changes in state gaming laws have expanded our range of legal gaming options. Most recently, New Hampshire legalized in-person and mobile sports betting.
Mobile sports betting is now legal in New Hampshire through DraftKings Sportsbook. The state lottery manages sports betting and selected DraftKings earlier this year as its partner to operate retail sportsbooks and online betting.
Other forms of legal online betting in New Hampshire include daily fantasy sports, horse racing betting and lottery games sold through the official lottery website.
Safe New Hampshire Betting Sites
Fantasy Sports:
Rank
Betting Site
Bonus
Rating
Visit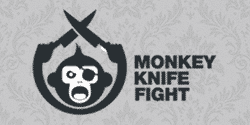 Horse and Greyhound Betting:
New Hampshire residents have a few other options for legal online betting as well. All of the above betting sites are legal and accept NH customers. Exemptions in federal laws paved the way for each of these sites to host real money games for players right here in the United States.
Retail and Mobile Sports Betting in New Hampshire
Sports betting came to New Hampshire in June 2019 when the state legislature approved a bill authorizing up to ten retail sportsbooks and five unique mobile betting apps. The bill went to Governor Sununu and he signed it into law the following month.
NH sports betting law establishes a minimum age of 18 to bet on sports and requires all customers to be located within state lines to place wagers.
Under the law, bettors may place wagers on professional and college sports with the one restriction being no wagers on college games involving universities from New Hampshire. In-play betting is also permitted.
After the bill was signed into law, the NH Lottery got to work establishing the Division of Sports Wagering, drafting regulations and selecting operators for retail and online sportsbooks through a competitive bidding process.
Thirteen interested operators submitted proposals and the NH Lottery chose DraftKings and Intralot as providers in November 2019.
DraftKings won a contract to manage mobile betting and the 10 retail sportsbooks. Meanwhile, Intralot was chosen to manage the state's lottery sports betting product, including wagering at lottery terminals.
Later that month, the New Hampshire Executive Council approved the selection to establish DraftKings as the sole provider of mobile betting and retail sportsbooks in the state.
The lottery could have chosen multiple providers to create a more competitive environment but opted instead to give DraftKings a monopoly on the agreement that DraftKings will give the state 51% of its online revenue and 50% of its retail revenue.
DraftKings officially launched mobile NH sports betting on December 30th, 2019 and its first retail sportsbook on August 12th, 2020.
Sixteen Cities Approve Sports Betting
Under NH law, cities where retail sportsbooks are to be located must hold a referendum and give their approval. Sixteen cities have so far chosen to approve sports betting:
Berlin
Claremont
Franklin
Laconia
Manchester
Somersworth
Belmont
Derry
Hampton
Hinsdale
Hudson
Newmarket
Pelham
Rollinsford
Salem
Seabrook
DraftKings Sportsbook at The Brook
The first retail sportsbook operated by DraftKings opened in August 2020 at The Brook in Seabrook. The Brook Sportsbook by DraftKings features hundreds of HD TVs, stadium seating, three "oversized cinema screens" and numerous self-serve betting kiosks.
DraftKings Sportsbook at Filotimo Casino & Restaurant
A second DraftKings Sportsbook launched in September 2020, this time at Filotimo Casino & Restuarant, which is also home to South Side Tavern in Manchester.
Basic NH Sports Betting Regulations
Minimum age of 18 to bet on sports
State may authorize up to 5 mobile betting operators (but granted a monopoly to DraftKings in return for receiving half the operator's revenue)
Up to 10 retail sportsbooks may be authorized
Retail sportsbooks may only be established after the municipality where they will be located hold a public referendum that passes
A division of sports wagering was established under the NH Lottery to oversee the industry
NH Horse Racing Betting
Horse racing betting is legal in New Hampshire, but the state lacks a live racing industry following the closure of multiple tracks over the years. As is the case in many states, horse and greyhound racing facilities have struggled in New Hampshire and all local venues have permanently closed.
One off-track wagering facility remains in operation today, but New Hampshire residents will find online racing betting to be the most convenient option. A lack of live racing does not preclude locals from betting on races held elsewhere.
Horse racing and parimutuel wagering are regulated by the Racing and Charitable Gaming division under the NH Lottery Commission. Although no tracks are in operation, the division still oversees racing betting at the remaining off-track betting parlor (OTB).
Online Racing Betting in New Hampshire
New Hampshire horse racing law does not specifically address advance deposit wagering (online betting), but the major racing betting sites accept NH customers without interference from local authorities. Each of the following betting sites is headquartered in the United States and is licensed by at least one state-level racing commission.
Off-Track Betting Locations
New Hampshire is down to just one off-track betting facility following the closure of Hinsdale OTB in 2018.
Seabrook Park: Seabrook Park is New Hampshire's only remaining OTB and offers off-track wagering on thoroughbreds, standardbreds and greyhounds. In addition to parimutuel wagering, Seabrook Park offers charitable table games and poker.
NH Daily Fantasy Sports
New Hampshire legalized fantasy sports in July of 2017 after Governor Chris Sununu signed HB 580 into law. The major daily fantasy sites were already operating throughout New Hampshire prior to this bill taking effect, but it finally gave the sites legal clarity and put consumer protection regulations into place.
Fantasy sports sites in New Hampshire must register with the lottery commission prior to hosting real money contests. The industry must have been quite pleased with this bill because it neither demands a licensing fee nor places additional taxes on daily fantasy sports.
The law enforces a minimum age of 18 to play, requires fantasy sites to conspicuously identify highly experienced players (which are defined as players who have played in more than 1,000 contests or have won more than 3 contests prizes valued at $1,000), prohibits employees of DFS sites from playing, prohibits athletes and sporting officials from playing in games related to their sports and not to host any contests based on collegiate, high school or youth sports.
Overall, the fantasy sports law in New Hampshire is reasonable and conducive to healthy competition. DFS operators are fairly free to operate as they wish and the government has added almost zero barriers to entry with regulation.
New Hampshire Lottery
In mid-2017, New Hampshire Governor Chris Sununu signed a large piece of omnibus legislation that included authorization for the sale of online lottery tickets. The legislation allows customers age 18 or older located in New Hampshire to visit the lottery website to purchase tickets online.
The online lottery in New Hampshire also requires the state to set daily, weekly and monthly spending limits for all customers. The first online lottery tickets were expected to go on sale within the first two months of 2018 but were delayed in implementation.
The NH online lottery launched in September of 2018 with instant win games and tickets to major drawings. NH iLottery is open to all state residents 18 and older. State regulations do not allow credit cards but do allow debit cards, PayPal and instant bank transfers as payment methods.
Players who sign up for an online lottery account must verify their identities when signing up to verify they are located in-state. After passing an age and location check, customers can create an online account to manage payments, buy tickets and receive payouts.
NH iLottery automatically pays all winnings under $600 to players' online accounts. Wins greater than $600 and less than $10,000 require an online claim form but may still be cashed out from home. Prizes of $10,000 or more must be claimed in-person at the NH Lottery headquarters in Concord.
That same bill also authorized electronic keno games, although these are not played online. These games are permitted to be offered via terminal in commercial premises holding a valid liquor license. Property owners must take appropriate measures to prevent minors from participating.
Those who install electronic keno games on their properties are permitted to keep 8% of all proceeds generated from the games. The other 92% is kept by the state and appropriated to fund problem gambling and education initiatives.
New Hampshire Casinos
Traditional brick-and-mortar gambling does not occupy a large presence in New Hampshire. A handful of smaller gambling facilities are allowed to operate, but only if they donate a portion of their proceeds to charity. Large commercial casinos do not exist in New Hampshire today.
Lawmakers have put forth measures to legalize one or more brick-and-mortar casinos in the state in recent years. Every measure has died before becoming law so gambling in NH remains elusive despite increasing amounts of revenue moving to bordering states where land-based casinos operate.
One effort to legalize physical casinos was killed in the house by one vote in 2014. A second bill was introduced in 2017 and it too faced an uphill battle in gaining the approval of lawmakers. The state's reluctance to expand its real-world gambling options previously made online gambling seem like a long shot, but lawmakers have made several attempts to legalize online poker and casino games.
Online Gambling in New Hampshire
New Hampshire is unlikely to legalize online gambling in the near future as there are no efforts underway to change the state's broad gambling laws that prohibit online casinos and poker.
The last effort to authorize online gambling in New Hampshire took place in 2017, when lawmakers introduced HB 562. The bill was short on details as it consisted of just three lines of text indicating NH law should be amended to decriminalize participation in online gambling.
HB 562 failed to gain traction and was eventually shelved. No other efforts have been mounted since then to authorize online casinos or poker in New Hampshire.
NH State Gambling Law
The New Hampshire Statutes have an entire section dedicated to "Games of Chance." These statutes specify exactly which forms of gambling are legal in the state and under which circumstances they may be offered. Charitable gaming is a popular form of fundraising for local organizations. Bingo halls and casino nights are becoming increasingly common across the state.
There are even a couple of charitable casinos in the state that are open to the public. You can visit any of these to play real money poker and other table games just like you would at a normal casino. The experience is somewhat limited by section 287-D:16 which enforces a maximum limit of $10 on any individual wager. This rule does not apply to poker tournaments, however, so there is some decent poker action to be had.
In fact, charity gaming has become an industry of its own. The Press Herald reported in August of 2014 that charity gambling had become a $75 million per year industry. The scope of charitable gaming prompted the governor to sign a bill into law to give the Racing and Charitable Gaming Commission greater authority to audit and investigate charity games.
The Racing and Charitable Gaming Commission is responsible for overseeing these activities. You can see a list of licensed establishments on this page. Outside of charity fundraising, there's not much betting action anywhere in New Hampshire.
Chapter 647 of the Criminal Code explains the penalties for participating in unlawful gambling or operating an unlawful gaming enterprise. Participation in gambling or permitting others to gamble on one's property is considered a misdemeanor offense under the following text:
A person is guilty of a misdemeanor if such person knowingly and unlawfully:
(a) Permits gambling in any place under the person's control.
(b) Gambles, or loans money or any thing of value for the purpose of aiding another to gamble.
(c) Possesses a gambling machine.
Although no person has ever been charged with online gambling in New Hampshire, the Criminal Code does apply to the internet. The state's definition of unlawful gambling includes every form of gambling (and poker) not specifically authorized by the state. This would include the mere act of placing wagers at offshore betting sites even though the law is not enforced.
Generally, New Hampshire prefers to focus on those who organize unlicensed gambling operations. The penalty for operating an unlawful betting organization becomes a Class B felony if the person running the operation earns more than $2,000 in any one day or accepts more than $5,000 worth of wagers in any single month. Being convicted of a Class B felony in New Hampshire could get you anywhere from 1 to 7 years in state prison.