Massachusetts is a strong candidate to legalize sports betting within the next year or two. A bill to legalize retail sportsbooks and mobile betting nearly passed into law in mid-2020 as a part of an economic development proposal but was stopped by lawmakers who would prefer to take up the issue independently.
The general sense in Massachusetts is that legal sports betting will happen sooner or later. Governor Baker is a proponent, and many lawmakers in both chambers support the idea.
But until state law changes, sports betting remains prohibited in Massachusetts. Alternative forms of online betting that are legal right now include horse racing betting and daily fantasy sports.
Legal Massachusetts Betting Sites
Fantasy Sports:
Rank
Betting Site
Bonus
Rating
Visit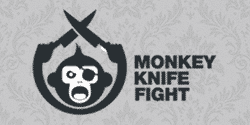 Horse and Greyhound Betting:
Massachusetts Sports Betting
Massachusetts appears to have the key ingredients in place to make a serious run at legalizing sports betting. With Governor Baker on board and many lawmakers expressing support for legalization, it is likely just a matter of time before legislation is passed to legalize MA sportsbooks and mobile betting apps.
Massachusetts came close to legalization in 2020 when lawmakers attached an amendment to economic development bill HB 4887.
The sports betting provisions attached to HB 4887 made it through a full House vote but were stripped in the Senate. As Forbes reported at the time, senators did not necessarily oppose sports betting but were instead opposed to attaching a sports betting bill to an emergency economic package.
Had the 2020 sports betting amendment made it through the Senate, it would have set the stage for a competitive environment. Racetracks and casinos would have been able to apply for licenses to operate retail sportsbooks and mobile betting platforms. Additionally, standalone betting operators would have also been able to apply for licenses without partnering with a local casino as is required in most other states with legal betting.
Although the 2020 bill stumbled late in the game, Massachusetts is still very much in play as a potential sports betting state. Multiple lawmakers have vowed to try again, preferably with standalone legislation.
Massachusetts Racing Betting
Horse racing and parimutuel wagering are legal and regulated in Massachusetts. In-person wagering, simulcast wagering and online betting are all legal if offered by licensed entities.
The Division of Racing under the Massachusetts Gaming Commission regulates horse racing in the state, implements the law, adopts regulations as needed and issues licenses to all racing industry employees.
The two key laws dealing with horse racing in MA are:
Additional regulations issued by the Division can be seen here.
Online Horse Racing Betting
Advance deposit wagering (ADW) is legal in Massachusetts for customers 18 or older. Section 5C of the law on horse racing deals with account wagering and lays out some basic regulations such as prohibiting betting sites from extending credit to customers.
The largest mobile racing betting sites are active in Massachusetts and offer wagering on local and national races alike. The biggest operators in MA include:
Greyhound Racing
Raynham Park and Wonderland Greyhound Park were the state's last remaining greyhound racing venues in 2008 when a ballot measure outlawing greyhound racing was approved by voters. Both tracks closed over the next two years to put a final end to greyhound racing in Massachusetts.
The Raynham Park facility is still open as an off-track betting location. Racing fans can visit the old Raynham Park six days a week for simulcast wagering on greyhounds, thoroughbred and harness racing.
Daily Fantasy Sports
Each state retains the authority to determine for itself whether or not fantasy sports are considered gambling under state law. That exact question came up in Massachusetts in 2015 and 2016 when both the Attorney General and Massachusetts Gaming Commission weighed in on the matter.
In November of 2015, Attorney General Maura Healey found that daily fantasy contests do comply with state laws. She also proposed a set of regulations for the industry. Some of those proposed regulations include:
Minimum participation age of 21
Maximum monthly deposit limit of $1,000 per player
Deposit limits may be increased on a case-by-case basis
Classification of "highly experienced players"
Fantasy sites must offer beginner-only contests
In January of 2016, the Massachusetts Gaming Commission released a white paper detailing its take on daily fantasy sports in Massachusetts. The Commission said that the matter of legality remains "unsettled," but officials with the Commission did offer to oversee and regulate the industry if the state does indeed find the activity to be legal.
New legislation to formally legalize and regulate fantasy sports was proposed later that year. That bill advocated putting into place Attorney General Healey's recommended regulations through July 31st, 2018. The bill successfully made its way through the legislature. Governor Charlie Baker signed it into law in August of 2016.
A more permanent bill was introduced in 2018. This bill was similar to DFS bill passed in other states to date, although with higher-than-average licensing fees for providers. Bill S 2273 called for:
Licensing fees: the lesser amount of $100,000 or 1.5% of the previous year's gross revenue from the previous year. If the operator had no gross revenue in the previous year, the licensing fee is $50,000.
The Massachusetts Gaming Commission may conduct audits as necessary, but not less than once a year
Tax rate: 15% of gross revenue
Operators must also adhere to a variety of standard consumer protection regulations such as safeguarding player funds, prohibiting employees of sites from participating, setting a minimum age of 21 and so on
In the end, lawmakers failed to act on that bill and it died before becoming law. Instead, lawmakers tacked on a provision to the 2018 budget that ended the sunset clause on the 2015 regulations. This means fantasy sports were legalized indefinitely in Massachusetts, but are not required to pay special taxes.
MA State Lottery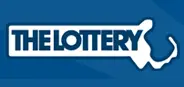 The Massachusetts State Lottery does not offer its games online at this point. This may change in the future, but it is most definitely illegal to sell lotto tickets online inside the state. Any website that offers MA lottery tickets online is neither legal nor authorized… so buyer beware. It's anyone's guess as to whether or not some offshore lottery site will pay up if you win a million dollars.
One alternative you have to playing online is to purchase "season tickets." These season tickets act as a subscription service in which you can pay to enter drawings automatically for 3, 6 or 12 months up front. Once you pay and fill out the season tickets form, the lottery will automatically enter you into each drawing.
Season tickets are available for Mega Millions, Megabucks Doubler, Powerball and Lucky for Life. You must visit an authorized lottery agent in person to purchase season tickets; these also are not sold online. Visit this page for a list of authorized retailers.
Online Gambling in Massachusetts
Massachusetts has looked like a promising candidate to legalize online casinos and poker since at least 2017, when two of the three existing casino operators at the time stated they were in favor of legalization. MGM and Penn National both signaled support of legalization in Massachusetts, and both now offer online gambling in other states.
Lawmakers also appear amenable to the idea and have launched multiple commissions to study the impact of legalizing online gambling. One study in particular was conducted by a special commission formed by the legislature and was widely expected to recommend legalization.
The final report was released on July 31st, 2017 and was vaguely supportive of legalization, although perhaps not on the timeline proponents were hoping.
Overall, the commission was supportive of online gambling in Michigan. The special commissioned urged lawmakers to consider a wide range of gambling activities beyond just daily fantasy sports, including traditional casino games, sports betting, social gaming and online prediction markets. The commission also recommended looking at how Nevada, New Jersey and Delaware have managed online gaming.
The commission also suggested using broad language to define online gaming, to regulate online gaming but to avoid stamping out innovation with burdensome regulations/taxes and to give special consideration to the growth of eSports.
On the issue of legalization, the commission recommended against immediate legalization of additional forms of gaming. Instead, the commission urged lawmakers to deal with daily fantasy sports and the opening of two more resort casinos before dealing with additional forms of online gaming. However, the commission did say online gambling is "inevitable" and urged lawmakers to revisit the issue in the near future.
Lawmakers have introduced a variety of bills to legalize online poker and casino games going back to 2013, but progress has been slow and online gambling remains unregulated in Massachusetts today.
MA Gambling Law
The gambling portion of Massachusetts' criminal code is outdated and as such makes no mention of the internet. What the law does mention is the use of the telephone to participate in gambling. This could possibly be construed to apply to the internet (in similar fashion to the federal Wire Act) but there is no case law to refer to. No person has ever been charged under this law for online gambling or poker.
Here's what Section 17A, Chapter 271 of Title 1 says in regard to betting over a telephone:
Whoever uses a telephone or, being the occupant in control of premises where a telephone is located or a subscriber for a telephone, knowingly permits another to use a telephone so located or for which he subscribes, as the case may be, for the purpose of accepting wagers or bets, or buying or selling of pools, or for placing all or any portion of a wager with another, upon the result of a trial or contest of skill, speed, or endurance of man, beast, bird, or machine, or upon the result of an athletic game or contest, or upon the lottery called the numbers game, or for the purpose of reporting the same to a headquarters or booking office, or who under a name other than his own or otherwise falsely or fictitiously procures telephone service for himself or another for such purposes, shall be punished by a fine of not more than two thousand dollars or by imprisonment for not more than one year
The penalties for participating in gambling and organizing gambling without the proper authorization are fairly minor for players but are quite harsh for those in the "business" of gambling.
Section 1 outlines the financial penalty for participating in gambling:
Whoever, on a prosecution commenced within eighteen months after the commission of the crime, is convicted of winning at one time or sitting, by gaming or betting on the sides or hands of those gaming, except as permitted under chapter 23K, money or goods to the value of five dollars or more, and of receiving the same or security therefor, shall forfeit double the value of such money or goods.
Section 2 takes it further by adding penalties for gamblers who play in public areas or trespass on private areas to partake in unlawful gambling and for those who organize such games:
Whoever, in a public conveyance or public place, or in a private place upon which he is trespassing, plays at cards, dice or any other game for money or other property, or bets on the sides or hands of those playing, except as permitted under chapter 23K, shall forfeit not more than fifty dollars or be imprisoned for not more than three months; and whoever sets up or permits such a game shall be punished by a fine of not less than fifty nor more than one hundred dollars or by imprisonment for not less than three nor more than twelve months.
Section 16A outlines the harsh penalty for organizing gambling with the following text:
Whoever knowingly organizes, supervises, manages or finances at least four persons so that such persons may provide facilities or services or assist in the provision of facilities or services for the conduct of illegal lotteries, or for the illegal registration of bets or the illegal buying or selling of pools upon the result of a trial or contest of skill, speed or endurance of man, beast, bird or machine, or upon the happening of any event, or upon the result of a game, competition, political nomination, appointment or election, or whoever knowingly receives from at least four such persons compensation or payment in any form as a return from such lotteries, such registration or such buying or selling shall be punished by imprisonment in the state prison for not more than fifteen years or by a fine of not more than ten thousand dollars, or by both such fine and imprisonment.
The text of Section 2 from above is difficult to interpret but it may actually prohibit social gambling and home poker games, but the law is unclear on this matter.