Massachusetts has recently become one of the more gambling-friendly states in the nation. In 2011, Governor Deval Patrick signed the Expanded Gaming Act into law which authorized the development of three casino-resorts and one slots facility in Massachusetts. This recent addition of gaming bodes well for the development of online betting as it indicates Massachusetts is starting to take a friendlier view toward all forms of wagering.
Legal online betting in Massachusetts currently consists of horse racing, fantasy sports and games of skill. Online sports betting remains prohibited, but there has been a strong effort to change that with the introduction of multiple bills in 2019 that would legalize in-person and mobile betting.
There had been some talk of legalizing online casino games and poker a few years back, but the momentum for those games has fizzled as lawmakers turn their attention to sports betting. Even so, we're not quite ready to count online gambling and poker out for the count in Massachusetts.
Legal Massachusetts Betting Sites
Fantasy Sports:
Rank
Betting Site
Bonus
Rating
Visit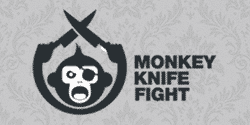 Horse and Greyhound Betting:
The above betting sites are all authorized by the state to offer their services to residents. These are not your typical offshore casinos that operate contrary to state and federal laws. Each of these companies is hosted in the United States and is completely legal.
Massachusetts Sports Betting
Legal sports betting first hit the radar in Massachusetts when the MA Gaming Commission produced a white paper in 2018 detailing the many considerations lawmakers should weigh if they decide to legalize and regulate sports wagering in the future.
The 187-page white paper estimated the state could earn anywhere from $9 million to $61 million in tax revenue from sports betting depending on tax rates and how permissive the laws are if it is legalized. If MA restricted sports betting to land-based casinos and imposed a low tax rate of 6.75%, for example, the white paper estimated the state would earn $8.6 million per year. Likewise, the study estimated tax revenues of $61.3 million if the state allows sports betting at casinos, retail locations and online with a tax rate of 15%.
The white paper also detailed the various legal considerations related to legalizing sports betting, described pending legislation in other states and explained the legal background regarding PASPA and potential outcomes of the Supreme Court case challenging the constitutionality of PASPA. Although the white paper was produced with Massachusetts in mind, it is chock-full of useful information for lawmakers and stakeholders across the country.
The Supreme Court ended up ruling PASPA unconstitutional, giving Massachusetts the ability to legalize sports betting if it chooses. Now, it is up to state lawmakers to decide on whether or not real-world and online sports betting should come to Massachusetts.
The next major development in MA sports betting came in early 2019 when Governor Charlie Baker announced his intention to file legislation. The Baker proposal seeks to legalize in-person, online and mobile betting through approved operators.
Under the plan, physical sportsbooks would be taxed at a rate of 10% while online sportsbooks would face a 12.5% tax. Baker estimates his law would generate $35 million in new revenue for the state over the first year alone. Three other state senators also filed legislation at around the same time, bringing the total number of bills in play to four.
With the support of multiple senators plus the governor himself, MA sports betting has a very real shot at happening within a relatively short time frame. There will certainly be difficulties ahead, but Massachusetts is looking like a strong contender over the next year.
Massachusetts Racing Betting
Horse racing and parimutuel wagering are legal and regulated in Massachusetts. In-person wagering, simulcast wagering and online betting are all legal if offered by licensed entities.
The Division of Racing under the Massachusetts Gaming Commission regulates horse racing in the state, implements the law, adopts regulations as needed and issues licenses to all racing industry employees.
The two key laws dealing with horse racing in MA are:
Additional regulations issued by the Division can be seen here.
Online Horse Racing Betting
Advance deposit wagering (ADW) is legal in Massachusetts for customers 18 or older. Section 5C of the law on horse racing deals with account wagering and lays out some basic regulations such as prohibiting betting sites from extending credit to customers.
The largest mobile racing betting sites are active in Massachusetts and offer wagering on local and national races alike. The biggest operators in MA include:
Racetracks in Massachusetts
Massachusetts is home to one active horse racing track and one simulcasting facility.
Plainridge Racecourse
Plainridge Racecourse is attached to Plainridge Park Casino and offers live harness racing from April through November each year. Penn National Gaming operates the track and racecourse and holds the state's only slots license.
In addition to harness racing, Plainridge Park Casino is allowed to host up to 1,250 slot machines, video poker, video blackjack and other electronic games. Simulcast wagering is also offered seven days a week.
301 Washington Street
Plainville, MA 02762
Suffolk Downs
Suffolk Downs was in operation continuously for 79 years and was very well known during the heyday of American horse racing. On October 3rd 2014, the track announced the end of live racing at the venue. Competition from other forms of gambling had been eating into the track's profits and the owners announced that they could no longer stay in business.
Suffolk Downs reopened in 2018 and began hosting races once again. The comeback only lasted a short time and live racing stopped once again the following year. Suffolk Downs parent company Sterling Suffolk Racecourse then turned its attention to refurbishing the Great Barrington Fairgrounds to bring live racing back there.
The Suffolk Downs facility is still open today and offers simulcasting and parimutuel wagering year-round.
525 McClellan Highway
East Boston, MA 02128
Massachusetts' only off-track betting facilities (OTBs) are located at active or defunct racetracks. There are no standalone OTBs in MA.
Each of the following tracks acts as an OTB with simulcast wagering offered on races held in MA and elsewhere:
Suffolk Downs
Raynham Park
Plainridge Park Casino
Greyhound Racing
Raynham Park and Wonderland Greyhound Park were the state's last remaining greyhound racing venues in 2008 when a ballot measure outlawing greyhound racing was approved by voters. Both tracks closed over the next two years to put a final end to greyhound racing in Massachusetts.
The Raynham Park facility is still open as an off-track betting location. Racing fans can visit the old Raynham Park six days a week for simulcast wagering on greyhounds, thoroughbred and harness racing.
Daily Fantasy Sports
Each state retains the authority to determine for itself whether or not fantasy sports are considered gambling under state law. That exact question came up in Massachusetts in 2015 and 2016 when both the Attorney General and Massachusetts Gaming Commission weighed in on the matter.
In November of 2015, Attorney General Maura Healey found that daily fantasy contests do comply with state laws. She also proposed a set of regulations for the industry. Some of those proposed regulations include:
Minimum participation age of 21
Maximum monthly deposit limit of $1,000 per player
Deposit limits may be increased on a case-by-case basis
Classification of "highly experienced players"
Fantasy sites must offer beginner-only contests
In January of 2016, the Massachusetts Gaming Commission released a white paper detailing its take on daily fantasy sports in Massachusetts. The Commission said that the matter of legality remains "unsettled," but officials with the Commission did offer to oversee and regulate the industry if the state does indeed find the activity to be legal.
New legislation to formally legalize and regulate fantasy sports was proposed later that year. That bill advocated putting into place Attorney General Healey's recommended regulations through July 31st, 2018. The bill successfully made its way through the legislature. Governor Charlie Baker signed it into law in August of 2016.
A more permanent bill was introduced in 2018. This bill was similar to DFS bill passed in other states to date, although with higher-than-average licensing fees for providers. Bill S 2273 called for:
Licensing fees: the lesser amount of $100,000 or 1.5% of the previous year's gross revenue from the previous year. If the operator had no gross revenue in the previous year, the licensing fee is $50,000.
The Massachusetts Gaming Commission may conduct audits as necessary, but not less than once a year
Tax rate: 15% of gross revenue
Operators must also adhere to a variety of standard consumer protection regulations such as safeguarding player funds, prohibiting employees of sites from participating, setting a minimum age of 21 and so on
In the end, lawmakers failed to act on that bill and it died before becoming law. Instead, lawmakers tacked on a provision to the 2018 budget that ended the sunset clause on the 2015 regulations. This means fantasy sports were legalized indefinitely in Massachusetts, but are not required to pay special taxes.
MA State Lottery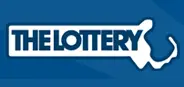 The Massachusetts State Lottery does not offer its games online at this point. This may change in the future, but it is most definitely illegal to sell lotto tickets online inside the state. Any website that offers MA lottery tickets online is neither legal nor authorized… so buyer beware. It's anyone's guess as to whether or not some offshore lottery site will pay up if you win a million dollars.
One alternative you have to playing online is to purchase "season tickets." These season tickets act as a subscription service in which you can pay to enter drawings automatically for 3, 6 or 12 months up front. Once you pay and fill out the season tickets form, the lottery will automatically enter you into each drawing.
Season tickets are available for Mega Millions, Megabucks Doubler, Powerball and Lucky for Life. You must visit an authorized lottery agent in person to purchase season tickets; these also are not sold online. Visit this page for a list of authorized retailers.
Legalizing Online Poker and Casino Sites in Massachusetts
Massachusetts made our list of the 7 states "most likely to legalize online gambling in 2017" due to favorable developments over the previous two years but ended up disappointing gamblers with lawmakers failing to act on the opportunity.
Even back in 2017, two of the three existing casino operators at the time stated they were in favor of legalizing online gambling and poker. MGM and Penn National both supported the idea – and that's not to mention MGM already having entered the online poker market in Nevada.
One legalization bill was submitted in January of 2017, but the bill lacked specifics beyond calling for legalization and never went anywhere. All in all, these developments seemed to bode well for the future of online gambling in Massachusetts.
On top of all that, a special commission formed by the legislature was tasked with studying the impacts of online gambling and fantasy sports regulation. The commission was widely expected to recommend legalizing online gambling. The final report was published on July 31st and appeared to be mostly in favor of legalization, although perhaps not on the timeline everyone was hoping.
The full report is a long read, but overall the commission was supportive of online gambling in Michigan. The special commissioned urged lawmakers to consider a wide range of gambling activities beyond just daily fantasy sports, including traditional casino games, sports betting, social gaming and online prediction markets. The commission also recommended looking at how Nevada, New Jersey and Delaware have managed online gaming.
The commission also suggested using broad language to define online gaming, to regulate online gaming but to avoid stamping out innovation with burdensome regulations/taxes and to give special consideration to the growth of eSports.
On the issue of legalization, the commission recommended against immediate legalization of additional forms of gaming. Instead, the commission urged lawmakers to deal with daily fantasy sports and the opening of two more resort casinos before dealing with additional forms of online gaming. However, the commission did say online gambling is "inevitable" and urged lawmakers to revisit the issue in the near future.
Interestingly, the same 2018 bill seeking to legalize daily fantasy sports discussed in the fantasy sports section higher up on this page looked like the last hope for legalizing online gambling that year with its use of overly broad language. However, as we know now, that bill never made it into law. Today, the focus has shifted to sports betting with online gambling and poker taking the back seat for now.
MA Gambling Law
The gambling portion of Massachusetts' criminal code is badly outdated and as such makes no mention of the internet. What the lottery does mention is the use of the telephone to participate in gambling. This could possibly be construed to apply to the internet (in similar fashion to the federal Wire Act) but there is no case law to refer to. No person has ever been charged under this law for online gambling or poker.
Here's what Section 17A, Chapter 271 of Title 1 says in regard to betting over a telephone:
Whoever uses a telephone or, being the occupant in control of premises where a telephone is located or a subscriber for a telephone, knowingly permits another to use a telephone so located or for which he subscribes, as the case may be, for the purpose of accepting wagers or bets, or buying or selling of pools, or for placing all or any portion of a wager with another, upon the result of a trial or contest of skill, speed, or endurance of man, beast, bird, or machine, or upon the result of an athletic game or contest, or upon the lottery called the numbers game, or for the purpose of reporting the same to a headquarters or booking office, or who under a name other than his own or otherwise falsely or fictitiously procures telephone service for himself or another for such purposes, shall be punished by a fine of not more than two thousand dollars or by imprisonment for not more than one year
The penalties for participating in gambling and organizing gambling without the proper authorization are fairly minor for players but are quite harsh for those in the "business" of gambling.
Section 1 outlines the financial penalty for participating in gambling:
Whoever, on a prosecution commenced within eighteen months after the commission of the crime, is convicted of winning at one time or sitting, by gaming or betting on the sides or hands of those gaming, except as permitted under chapter 23K, money or goods to the value of five dollars or more, and of receiving the same or security therefor, shall forfeit double the value of such money or goods.
Section 2 takes it further by adding penalties for gamblers who play in public areas or trespass on private areas to partake in unlawful gambling and for those who organize such games:
Whoever, in a public conveyance or public place, or in a private place upon which he is trespassing, plays at cards, dice or any other game for money or other property, or bets on the sides or hands of those playing, except as permitted under chapter 23K, shall forfeit not more than fifty dollars or be imprisoned for not more than three months; and whoever sets up or permits such a game shall be punished by a fine of not less than fifty nor more than one hundred dollars or by imprisonment for not less than three nor more than twelve months.
Section 16A outlines the harsh penalty for organizing gambling with the following text:
Whoever knowingly organizes, supervises, manages or finances at least four persons so that such persons may provide facilities or services or assist in the provision of facilities or services for the conduct of illegal lotteries, or for the illegal registration of bets or the illegal buying or selling of pools upon the result of a trial or contest of skill, speed or endurance of man, beast, bird or machine, or upon the happening of any event, or upon the result of a game, competition, political nomination, appointment or election, or whoever knowingly receives from at least four such persons compensation or payment in any form as a return from such lotteries, such registration or such buying or selling shall be punished by imprisonment in the state prison for not more than fifteen years or by a fine of not more than ten thousand dollars, or by both such fine and imprisonment.
The text of Section 2 from above is difficult to interpret but it may actually prohibit social gambling. In any case it's relatively safe to participate in gambling both online and offline in the state. It is extremely risky to organize any form of unlawful gambling given the harsh penalties for doing so.
Because the penalties are so harsh, it would be a smart idea to speak with an attorney before you host or participate in any form of gambling outside of Massachusetts' explicitly legal venues. I'm not a lawyer and I'm sure you know how easy it is for laymen such as myself to misinterpret legalese. Additionally, gambling laws change all the time and you want to make sure you're up to date with everything before you move forward with any plans.