Nevada sports betting options are numerous with a plethora of retail sportsbooks and mobile betting apps that are legal, licensed and regulated.
Residents and visitors 21 or older may choose from a large number of sports betting apps that are operated by major land-based casino brands in Nevada, including the likes of William Hill, Westgate SuperBook, MGM and more.
Other legal online betting options in Nevada include online poker and horse racing betting. Daily fantasy sports and online gambling are prohibited in Nevada. Legal in-person gambling options consist of the state's well-known casinos, sports betting, poker and the occasional horse race.
Legal Nevada Betting Sites
Sports Betting:
Rank
Betting Site
Bonus
Rating
Visit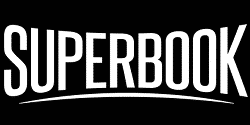 Online Poker:
Rank
Betting Site
Bonus
Rating
Visit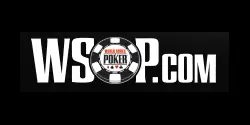 Sports Betting in Nevada
As the traditional home of sports betting in the US, Nevada operated for decades as the only jurisdiction with full-fledged sports betting due to the Professional and Amateur Sports Protection Act of 1992 (PASPA).
The 2018 Supreme Court ruling that struck down PASPA cleared the path for other states to legalize sports betting, thereby ending Nevada's monopoly. Even so, Nevada still has the most developed sports betting industry in the nation controlled by operators with decades' worth of experience.
Today, most casinos in Nevada host a retail sportsbook and an associated mobile app that offer wagers on a full menu of professional leagues, college sports and, in some cases, horse racing events.
Mobile Betting in Nevada
Mobile betting is legal in Nevada and most local sportsbook operators offer a mobile betting app that can be accessed from anywhere within state lines.
Under Nevada sports betting law, residents and visitors alike may bet online. Customers may download betting apps and begin signing up online, but registration must be completed in-person at a casino associated with that sportsbook.
Depositing to Mobile Betting Apps in Nevada
Nevada regulations reduce the convenience of making deposits by largely requiring customers to fund their accounts in-person, although there are limited exceptions.
Some operators accept deposits via Play+, which is a prepaid debit card linked to an online account that can be funded from anywhere within state lines. Customers may sign up for a Play+ account remotely and immediately fund their accounts online to eliminate the hassle of having to visit a casino to deposit in person.
Some NV betting apps also accept PayNearMe deposits, which can be funded via cash at a nearby 7-Eleven, Family Dollar and other such locations.
For the most part, though, Nevada now lags behind other regulated markets such as New Jersey, Indiana and Colorado that are able to process registrations and deposits remotely while still promoting responsible gambling and age/identity verification.
However, regulators appear to be softening their stance on this issue as the prospect of cashless gaming gains favor in Nevada. In June 2002, the Nevada Gaming Commission approved amendments to regulations to relax the rules on cashless gaming to potentially open the door to statewide mobile deposits.
Legal NV Sports Betting Apps
Each mobile betting app in Nevada is associated with a land-based operator as shown below. You can use the links below to visit the official app's website and then visit an affiliated casino to register your account in person.
| | |
| --- | --- |
| Mobile Sportsbook | Affiliated Casino(s) |
| Superbook | Westgate Las Vegas Resort and Casino |
| Atlantis Race & Sports Book App | Atlantis Casino Reno |
| B Connected Sports | Aliante North Las Vegas, The Orleans, Gold Coast, Suncoast, Sam's Town Las Vegas, California Hotel & Casino, Fremont Hotel & Casino, Main Street Station Casino, Jokers Wild Casino, Eldorado Casino |
| STN Casino Sports | Red Rock Resort, Green Valley Ranch, Fiesta Henderson, Fiesta Rancho, Wildfire Gaming properties, Stations Casinos properties, El Cortez |
| BetMGM App | Bellagio, ARIA, MGM Grand, Mandalay Bay, Park MGM, The Mirage, New York-New York, Luxor, Excalibur, Circus Circus |
| William Hill Nevada | 100+ locations in Nevada |
| South Point Sports App | South Point Casino (mobile app formerly operated as NV Sports) |
| Rampart Sports App | Rampart Casino at The Resort at Summerlin (mobile app formerly operated as NV Sports) |
| Golden Nugget Nevada App | Golden Nugget Las Vegas |
| Caesars Sportsbook App | Harrah's Las Vegas, Flamingo, The Cromwell, The Linq, Bally's Las Vegas, Paris Las Vegas, Planet Hollywood, Caesars Palace, Rio All-Suite Hotel & Casino, Harrah's Laughlin, Harvey's Resort, Harrah's Lake Tahoe, Harrah's Reno |
| Treasure Island Sportsbook | Treasure Island Hotel & Casino; mobile betting app temporarily discontinued following upgraded retail sportsbook |
| Wynn Mobile Sports | Wynn Las Vegas |
| Circa Sports App | Golden Gate Hotel & Casino, D Las Vegas |
Horse Racing Betting in Nevada
Nevada's formidable land-based gambling and sports betting industries have kept horse racing on the sidelines for the most part. There are no major racetracks operating in Nevada, but the state does host the occasional meet and parimutuel wagering is legal.
Parimutuel wagering is legal and regulated in Nevada, both for horse racing and other types of sporting events. NRS § 464 establishes the legal basis for parimutuel wagering in Nevada and additional regulations adopted by the Gaming Control Board are found in Regulations 26, 26A, 26B and 26C.
Demand for a full-fledged racetrack has never really materialized, but most Nevada sportsbooks do offer parimutuel wagering on races held around the country. This capability also extends to some sportsbooks with mobile betting apps that offer a full range of sports and horse racing betting options.
Online Racing Betting in Nevada
Unlike most states, Nevada does not issue licenses to the traditional sports online racing betting sites such as BetAmerica and TVG. However, Nevada residents can download certain mobile sportsbook apps that also offer horse racing betting:
Boyd Gaming B. Connected App: Boyd Gaming launched the state's first app with a dedicated section for parimutuel horse wagering in 2016. Customers can visit any Boyd location to sign up in person and then download the app to bet on wagers from around the country.
STN Sports from Station Casinos: The STN Sports app by Station Casinos offers a full range of mobile sports and horse racing betting across Nevada. If you're in Nevada, you can download the app and register in-person at any Station Casinos property.
South Point Race Book App: South Point Casino has a dedicated horse racing app that covers racetracks from around the country. Thoroughbred, quarter horse, harness and greyhound racing are all supported. Visit the South Point Race Book in-person to register an account and then bet online from anywhere in state lines.
Atlantic Race & Sports Book App: The Atlantis Race & Sports Book app is available for iOS and Android devices alike. Customers can visit the Atlantic to register an account and all deposits must be made in-person.
There is not much of a local racing industry to speak of, but a couple of county fairs do host races once a year with parimutuel wagering on-hand.
White Pine County Fair and Horse Races
The White Pine County Fair in Ely, NV hosts three days of racing every August. The lineup includes a mix of thoroughbred and quarter horse races.
The Elko County Fair holds six days of horse racing involving thoroughbreds and quarter horses with more than $200,000 in total purse money up for grabs.
Nevada Standardbred Association
One of the more recent attempts to revitalize horse racing in Nevada comes from the Nevada Standardbred Association (NVSA). The NVSA was established in 2018 as a not-for-profit organization with the goal to promote harness racing, assist startups in the space, offer representation before the NV Gaming Control Board and to provide a network for racers, trainers and caretakers.
Daily Fantasy Sports in Nevada
On October 15th, 2015, the Nevada Gaming Control Board issued this statement effectively banning all daily fantasy sports contests not hosted by a licensed provider. Daily fantasy sites were told they would need to apply for traditional pools betting licenses to continue operating within the state as the games they offer constitute gambling under Nevada law.
The fantasy sites operating in Nevada at the time all withdrew their services in the state due to the significant time and expense involved in acquiring such licenses. Additionally, it was speculated that the major fantasy sites did not want to concede they were gambling in Nevada and set a precedent that could hurt their legalization efforts in other states. No daily fantasy sites have returned to Nevada since then.
One fantasy provider called US Fantasy did receive a license to offer parimutuel-style fantasy games in 2016, but US Fantasy does not operate online in Nevada. Additionally, US Fantasy does not operate in the same manner as the big DFS sites such as FanDuel. Rather than competing to build teams that score fantasy sports, players of US Fantasy are given a list of stats for that day's games and then try to select the best-performing athletes for that statistic.
For example, US Fantasy might host a game during the NFL season revolving around quarterback passing yards achieved throughout all of that week's Sunday games. You would then place bets on which quarterbacks are going to do the best in that area. You also have the option to select multiple quarterbacks and their final ranking order (in terms of passing yard) much like you would select multiple horses in a horse racing bet. All bets are pooled together and then payouts are determined by the number of wagers taken in – also like horse racing.
Online Poker Sites in Nevada
Nevada's online poker legislation was signed into law in 2011 and fully implemented in 2013. This bill and others had been floating around for years, but everything came together and became a reality in that year.
The legislation essentially gave established brick-and-mortar casinos (with at least 200 rooms) the authority to host online poker sites catering to residents of Nevada. Software providers were also given the go-ahead to team up with existing establishments to bring the games to the people. So far, every poker site has been a joint venture between one existing casino and one software provider.
Three poker sites have entered the Nevada market as of 2017. One of those closed and two remain open today. It's possible that more will go live in the future, but there are so only many potential customers within that one state. One thing the legislation made very clear is that all poker sites would have to make sure their services remain closed off to everyone outside of Nevada.
As more states warm up to the idea of online poker, it's likely that we'll see agreements between states that would allow them to share player pools. If you think back to the glory days of unregulated poker in the US, it was common to be seated next to players from all over the United States. This would be the best case scenario going forward because it would increase liquidity and give all of us bigger and better games.
In 2014, Nevada Governor Brian Sandoval and Delaware Governor Jack Markell got together and signed off on the nation's first interstate player sharing agreement. This agreement went live in March of 2015 and now players from both states can play at the same tables. This resulted in a modest increase in game traffic, but the impact was limited due to both states having relatively small populations.
Nevada and Delaware reached an agreement with New Jersey in 2017 to allow New Jersey poker sites to join the party and share in what is now a three-way player pool. Poker sites in all three states are now permitted to share one big player pool, resulting in a substantial boost in the total number of potential customers and better games.
Skipping back to the present day, there are now two poker sites operational in Nevada in addition to a third that is no longer in operation. The failed site (Ultimate Poker) went live in April of 2013 and the other (WSOP.com) came online about four months after that. The third (RealGaming.com) has been with us in some form or another since February of 2014.
Here's the story behind each:
WSOP deliberately delayed its launch so that the people behind the scenes could tinker with the software and see what happened with Ultimate Poker. The strategy appears to have paid off, because WSOP eventually took over with the highest number of average players online.
Most players so far agree that WSOP's software is the superior offering of the two. The tables are a bit simpler but they function better. The lobby also offers more games and a bigger variety of game- types.
If you live in Nevada and you want to play online poker for real money right now, WSOP is definitely the top choice. They have the best software and are running the largest sign-up bonuses and tournaments. If this sounds like a biased review, let me emphasize that WSOP is basically the only legitimate option. Real Gaming is not doing very well right now and Ultimate Poker is already defunct. WSOP is by far your best bet in Nevada.
South Point Casino announced RealGaming.com as a soft launch project in February of 2014. The poker site made it through the first eight months without any major hiccups and Nevada regulators let the company drop the "soft launch" tag in October of that year.
Real Gaming is operated by an actual Vegas casino so security and fairness are not issues. However, the software is in need of a facelift. This just isn't the most functional online poker site the world has seen. It's not terrible, but it's not great either. If you have to choose just one Nevada poker site, WSOP.com is the better option at this point.
More recently, it appears Real Gaming has completely died in all but name. The website is still up, but tables are empty and its social media accounts are closed.
Ultimate Poker was the first to go live in Nevada. The site looked and acted just like all the other poker sites we'd grown accustomed to over the years. Players were able to sign up for accounts, make deposits and browse the lobby to see a list of tables and tournaments. The software was reminiscent of Full Tilt Poker in looks, but it's much simpler in practice.
Ultimate Poker worked well enough for a basic poker experience, but players long complainted that the software was sluggish and made multi-tabling a pain. Some improvements were made, but it's clear that they just couldn't quite get the numbers to create a sustainable operation. Combine the site's technical troubles with the small pool of players in Nevada and you get a failed experiment.
Ultimate Poker closed for good on November 17th, 2014. The one piece of good news we can take from this is that the regulatory environment in Nevada appears to have been a success. All players were paid their remaining balances when Ultimate Poker closed. This is often NOT the case when unlicensed, offshore poker sites go out of business.
Old Website: https://ultimatepoker.com/
Both poker sites initially struggled to attract players. In the early days, peak hours were showing a maximum of about 120 to 130 players online at both sites. Again, the industry has a long ways to go. It's good just to see poker sites working, paying players and proving to the rest of the country that online poker isn't actually as bad as its detractors like to claim.
It's a tough operating environment, but operators know there's a potential gold mine in online poker. Getting started now is an expensive and risky prospect, but there is such a big upside to getting started now. If Nevada is able to sign multiple interstate gaming compacts with other states or if internet poker is legalized at the federal level, it is these first-movers who stand to win biggest.
Over time, the allure of a new, taxable industry will prove irresistible to legislatures in other states. The potential for the next billion-dollar industry is sitting right here in Nevada. I expect to see nationwide online poker at some point. There's too much money to be made and too much demand to ignore it forever.
Nevada, Delaware and New Jersey Now Share Players
In February of 2015, Nevada and Delaware signed the "Multi-State Internet Gaming Agreement" that will allow licensed poker sites in each state to share players. This is the first interstate gaming agreement in the United States and marks an important step in setting up a sustainable, long-term business model for poker sites.
One of the big concerns we've always had with the state-by-state approach to online gaming is player liquidity. It's impossible for poker sites to reach their true potential when they are limited to serving players from one state only. Multi-state compacts will allow poker sites to reach more players, which in turn will give players more tables to choose from and bigger tournaments to play.
New Jersey governor Chris Christie reached an agreement with Nevada and Delaware in 2017 to bring New Jersey into the fold. Now, poker sites in all three sites may share players across state lines. If you play online poker in Nevada today, you may find yourself competing with not just fellow Nevadans, but also players from Delaware and New Jersey.
Nevada State Lottery
For all its gambling glory, readers may be surprised to find the state has no lottery. A general prohibition on lotteries was written into the constitution when Nevada became a state way back in 1864 and that prohibition remains in place to this day – with the entrenched casino industry very much interested in keeping things just the way they are.
The Nevada Resort Association has no interest in seeing the state introduce a new form of competition for gambling dollars and several attempts to introduce a state lottery have failed. Legalizing a Nevada lottery today would require a constitutional amendment, which itself would be no small task even without the Nevada Resort Association putting its finger on the scale.
There are also no legal avenues for residents to purchase lottery tickets online from within Nevada borders. The only way for Nevada residents to get their hands on a Powerball or Mega Millions ticket is to make the trip to a state with a lottery.