Nevada made big news in 2013 when it became the first state in the USA to legalize and implement online poker. Two US-based poker sites went live that year and successfully hosted the first ever 100%, unquestionably legal poker online poker games in the States.
Legal Nevada Betting Sites
Sports Betting:
Rank
Betting Site
Bonus
Rating
Visit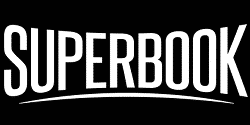 Online Poker:
Rank
Betting Site
Bonus
Rating
Visit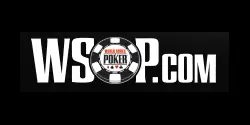 Games of Skill:
Rank
Betting Site
Bonus
Rating
Visit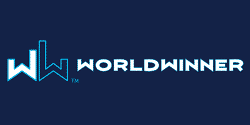 Even though this fledgling industry has a long way to go before operators come to rival international giants like PokerStars and Full Tilt, it sets an exciting new precedent for online poker in the States. We're all looking forward to watching online poker develop and grow in one of the the world's largest gaming markets.
Most other forms of online betting are still outlawed in Nevada. Some of the big casinos allow remote betting now via handheld devices and from inside hotel rooms and real money online slots tournaments statewide, but the state doesn't have any full-fledged online sportsbooks or casinos. The big news in Nevada is still online poker.
Online Poker Sites in Nevada
Nevada's online poker legislation was signed into law in 2011 and fully implemented in 2013. This bill and others had been floating around for years, but everything came together and became a reality in that year.
The legislation essentially gave established brick-and-mortar casinos (with at least 200 rooms) the authority to host online poker sites catering to residents of Nevada. Software providers were also given the go-ahead to team up with existing establishments to bring the games to the people. So far, every poker site has been a joint venture between one existing casino and one software provider.
Three poker sites have entered the Nevada market as of 2017. One of those closed and two remain open today. It's possible that more will go live in the future, but there are so only many potential customers within that one state. One thing the legislation made very clear is that all poker sites would have to make sure their services remain closed off to everyone outside of Nevada.
As more states warm up to the idea of online poker, it's likely that we'll see agreements between states that would allow them to share player pools. If you think back to the glory days of unregulated poker in the US, it was common to be seated next to players from all over the United States. This would be the best case scenario going forward because it would increase liquidity and give all of us bigger and better games.
In 2014, Nevada Governor Brian Sandoval and Delaware Governor Jack Markell got together and signed off on the nation's first interstate player sharing agreement. This agreement went live in March of 2015 and now players from both states can play at the same tables. This resulted in a modest increase in game traffic, but the impact was limited due to both states having relatively small populations.
Nevada and Delaware reached an agreement with New Jersey in 2017 to allow New Jersey poker sites to join the party and share in what is now a three-way player pool. Poker sites in all three states are now permitted to share one big player pool, resulting in a substantial boost in the total number of potential customers and better games.
Skipping back to the present day, there are now two poker sites operational in Nevada in addition to a third that is no longer in operation. The failed site (Ultimate Poker) went live in April of 2013 and the other (WSOP.com) came online about four months after that. The third (RealGaming.com) has been with us in some form or another since February of 2014.
Here's the story behind each:
WSOP.com
WSOP deliberately delayed its launch so that the people behind the scenes could tinker with the software and see what happened with Ultimate Poker. The strategy appears to have paid off, because WSOP eventually took over with the highest number of average players online.
Most players so far agree that WSOP's software is the superior offering of the two. The tables are a bit simpler but they function better. The lobby also offers more games and a bigger variety of game- types.
If you live in Nevada and you want to play online poker for real money right now, WSOP is definitely the top choice. They have the best software and are running the largest sign-up bonuses and tournaments. If this sounds like a biased review, let me emphasize that WSOP is basically the only legitimate option. Real Gaming is not doing very well right now and Ultimate Poker is already defunct. WSOP is by far your best bet in Nevada.
RealGaming.com
South Point Casino announced RealGaming.com as a soft launch project in February of 2014. The poker site made it through the first eight months without any major hiccups and Nevada regulators let the company drop the "soft launch" tag in October of that year.
Real Gaming is operated by an actual Vegas casino so security and fairness are not issues. However, the software is in need of a facelift. This just isn't the most functional online poker site the world has seen. It's not terrible, but it's not great either. If you have to choose just one Nevada poker site, WSOP.com is the better option at this point.
CLOSED: Ultimate Poker
Ultimate Poker was the first to go live in Nevada. The site looked and acted just like all the other poker sites we'd grown accustomed to over the years. Players were able to sign up for accounts, make deposits and browse the lobby to see a list of tables and tournaments. The software was reminiscent of Full Tilt Poker in looks, but it's much simpler in practice.
Ultimate Poker worked well enough for a basic poker experience, but players long complainted that the software was sluggish and made multi-tabling a pain. Some improvements were made, but it's clear that they just couldn't quite get the numbers to create a sustainable operation. Combine the site's technical troubles with the small pool of players in Nevada and you get a failed experiment.
Ultimate Poker closed for good on November 17th, 2014. The one piece of good news we can take from this is that the regulatory environment in Nevada appears to have been a success. All players were paid their remaining balances when Ultimate Poker closed. This is often NOT the case when unlicensed, offshore poker sites go out of business.
Old Website: https://ultimatepoker.com/
Both poker sites initially struggled to attract players. In the early days, peak hours were showing a maximum of about 120 to 130 players online at both sites. Again, the industry has a long ways to go. It's good just to see poker sites working, paying players and proving to the rest of the country that online poker isn't actually as bad as its detractors like to claim.
It's a tough operating environment, but operators know there's a potential gold mine in online poker. Getting started now is an expensive and risky prospect, but there is such a big upside to getting started now. If Nevada is able to sign multiple interstate gaming compacts with other states or if internet poker is legalized at the federal level, it is these first-movers who stand to win biggest.
Over time, the allure of a new, taxable industry will prove irresistible to legislatures in other states. The potential for the next billion-dollar industry is sitting right here in Nevada. I expect to see nationwide online poker at some point. There's too much money to be made and too much demand to ignore it forever.
Nevada, Delaware and New Jersey Now Share Players
In February of 2015, Nevada and Delaware signed the "Multi-State Internet Gaming Agreement" that will allow licensed poker sites in each state to share players. This is the first interstate gaming agreement in the United States and marks an important step in setting up a sustainable, long-term business model for poker sites.
One of the big concerns we've always had with the state-by-state approach to online gaming is player liquidity. It's impossible for poker sites to reach their true potential when they are limited to serving players from one state only. Multi-state compacts will allow poker sites to reach more players, which in turn will give players more tables to choose from and bigger tournaments to play.
New Jersey governor Chris Christie reached an agreement with Nevada and Delaware in 2017 to bring New Jersey into the fold. Now, poker sites in all three sites may share players across state lines. If you play online poker in Nevada today, you may find yourself competing with not just fellow Nevadans, but also players from Delaware and New Jersey.
Sports Betting, Lottery and Horse Racing
Nevada does not yet have anything in place for online casino gaming, sports betting or horse racing. Residents of Nevada regularly access offshore betting sites to participate in those forms of gambling, but it's not officially legal. There are no officially licensed sites in Nevada for those activities. Not even fantasy sports get an exception in Nevada. If it isn't licensed, it's not available. Nevada keeps a very tight control over its valuable gaming industry.
Nevada has no state lottery and does not allow the sale of lottery tickets online. It will probably be a long time before we ever see a lottery in Nevada. The state's important casino industry is not too keen on the idea.
Daily Fantasy Sports in Nevada
On October 15th, 2015, the Nevada Gaming Control Board issued this statement effectively banning all daily fantasy sports contests not hosted by a licensed provider. Daily fantasy sites were told they would need to apply for traditional pools betting licenses to continue operating within the state as the games they offer constitute gambling under Nevada law.
The fantasy sites operating in Nevada at the time all withdrew their services in the state due to the significant time and expense involved in acquiring such licenses. Additionally, it was speculated that the major fantasy sites did not want to concede they were gambling in Nevada and set a precedent that could hurt their legalization efforts in other states. No daily fantasy sites have returned to Nevada since then.
One fantasy provider called US Fantasy did receive a license to offer parimutuel-style fantasy games in 2016, but US Fantasy does not operate online in Nevada. Additionally, US Fantasy does not operate in the same manner as the big DFS sites such as FanDuel. Rather than competing to build teams that score fantasy sports, players of US Fantasy are given a list of stats for that day's games and then try to select the best-performing athletes for that statistic.
For example, US Fantasy might host a game during the NFL season revolving around quarterback passing yards achieved throughout all of that week's Sunday games. You would then place bets on which quarterbacks are going to do the best in that area. You also have the option to select multiple quarterbacks and their final ranking order (in terms of passing yard) much like you would select multiple horses in a horse racing bet. All bets are pooled together and then payouts are determined by the number of wagers taken in – also like horse racing.
You can read a little more about US Fantasy here.
Online Slots in Nevada
Full-fledged online casinos remain illegal in Nevada, but in 2016 the state approved mobile slots website easyPLAY.vegas to offer real money slots tournaments to anyone 21 or older across the entire state. easyPLAY mobile tournaments are only available to customers physically located in select resorts.
The catch with all this is that these are slots tournaments only. easyPLAY.vegas does not offer a real money single-player mode in which it's just you against the house. Every real money slots game is organized as a tournament in which multiple players buy in to create a prize pool and then compete for a share of the prize pool.
If you live outside Nevada, you may still access easyPLAY.vegas to sign up for an account, register your payment method (Visa, MasterCard, Discover, debit card or PayPal), purchase tournament entry credits and even register for real money tournaments. However, you must be located in Nevada at a participating resort to actually participate in any real money tournaments so make sure you are definitely going to be there if you pre-register for any tournaments.
A quick heads-up for interested players: easyPlay Vegas is very limited in its capacities. It only allows slot tournaments and customers have not reviewed it very well to date. Most slot tournaments are reportedly for very low stakes and users have reported customer support is difficult to reach.