SuperBookUSA is a multi-faceted sports betting company best known for operating the famous Westgate SuperBook in Las Vegas. For those who follow sports betting news, this is the sportsbook journalists at ESPN and other outlets tend to consult first for the latest odds on major events or for insight into industry developments.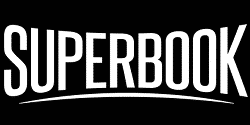 SuperBook
The Westgate SuperBook is finally expanding its mobile betting options beyond Nevada. The latest word is SuperBookUSA is looking closely at launching a mobile app in New Jersey next.
Pros
From the operators of the legendary Westgate SuperBook
Known for competitive lines
Large wagering menu
Cons
Mobile betting only live in NV right now
In addition to running the biggest sportsbook in Las Vegas, SuperBookUSA also provides B2B services. SuperBookUSA provides oddsmaking expertise, statistical information, technology and risk management services to all manner of businesses involved in the sports betting industry.
SuperBookUSA also runs its own mobile sports betting app in Nevada for customers 21 or older and located within state lines. More recently, people connected to SuperBook have revealed the company plans to expand into other regulated states.
The company has not made an official announcement detailing where it plans to expand, but current speculation has it that they're in talks with local operators in New Jersey to launch mobile betting in the Garden State.
SuperBook Mobile App Review
The Westgate SuperBook mobile app is currently available in Nevada and is rumored to be close to announcing an expansion further eastward. New Jersey seems to be the likeliest starting point as the market is structured in a manner that allows access to out-of-state providers that partner with a local casino.
Pennsylvania remains a possibility as well with a similar licensing structure, but all casinos there have already partnered with other services providers. The path to Pennsylvania is therefore more of a longshot for SuperBook.
In any case, we do know what the SuperBook mobile app in Nevada looks like and can use that as a preview of how it may function in other states. In Nevada, the SuperBook app is based partially on proprietary software and partially on software developed by Miomni.
Miomni software is used extensively by mobile betting operators in Nevada and generally has a positive reputation for being functional and easy to use. However, Miomni's reputation suffered a major blow in West Virginia after a dispute between Miomni and one of its third-party providers caused two retail sportsbooks and one mobile betting app to shut down without warning.
The SuperBookUSA app has suffered no such problems and remains a highly-regarded place to bet online in Nevada. The app itself is a quick download and features a fairly simple, easy-to-navigate design that keeps the focus purely on finding odds and placing bets.
Sports Covered
SuperBook mobile provides an extensive range of betting options that exactly matches the sports covered at the in-person sportsbook in Las Vegas. This means you'll find all the major US sports, combat sports and a range of international leagues.
Sports you'll find at SuperBookUSA mobile:
| | | |
| --- | --- | --- |
| NFL | NCAA football | NBA |
| WNBA | NCAA basketball | MLB |
| NHL | MLS | International soccer |
| Golf | NASCAR | F1 |
| Tennis | MMA | Boxing |
| Aussie Rules | Horse Racing | Rugby |
Types of Wagers Accepted
The Westgate SuperBook reputation for accepting many different types of wagers extends to its mobile app as well. The selection isn't yet quite as large as what New Jersey players can find at the bigger NJ betting apps, but we anticipate SuperBook will quickly catch up with the competition once it launches in New Jersey, Pennsylvania and elsewhere.
Right now, Westgate SuperBook and the app both accept the following types of wagers:
In-play bets
Point spreads
Moneylines
Totals
Props
Futures
1st half / 2nd half scores, 1st inning scores, etc.
Team totals
Parlays
Mobile App Screenshots
SuperBookUSA Download and Registration
The SuperBookUSA app can be downloaded from anywhere in the USA and customers may use the app to browse the odds, but you must be located in Nevada to place real money wagers.
Nevada regulations require in-person registration before placing bets online. You do not need to be a resident, but you do need to visit Westgate Las Vegas and fill out an application form. Once that is processed, you can place pre-game and in-play wagers anytime you're located within state lines.
The in-person registration requirement will not apply if and when SuperBook mobile launches in New Jersey. Under NJ law, customers 21 or older may sign up online without ever visiting a sportsbook in person.
SuperBook New Jersey Up Next?
The Westgate SuperBook announced plans to expand outside Nevada back in late 2018 with a short statement breaking the news. SuperBook VP of Race & Sports Operations Jay Kornegay put it this way in a statement:
"This is the natural next step in the evolution of our industry. We have maintained the highest levels of technology and service in a highly-regulated industry. We have written the playbook, and now we will put it in action across the national field."
SuperBookUSA did not name specific states at the time, but all signs are pointing to New Jersey as a likely starting point. The New Jersey market is open to out-of-state operators as long as they can find a partnership with one of the state's licensed casinos or racetracks, and SuperBook has the name recognition to make it a desirable partner.
It remains unknown at this point which casino will make the best partner for the launch of SuperBook NJ. Eight gaming properties hold online sports betting licenses in New Jersey and state law allows each to partner with third-party operators to run up to three individually-branded betting sites.
To date, none of New Jersey's casinos has maxed out all three slots open. Three NJ casinos operate two betting sites, but none operate three. This means every casino remains a potential partner for SuperBook to gain access to the NJ market.
Potential partners include:
Caesars AC
Borgata
Golden Nugget
Hard Rock Hotel Casino
Meadowlands Racetrack
Monmouth Park
Ocean Resort Casino
Resorts Casino
Taking the SuperContest Online
As Westgate SuperBook expands to additional states, it will be bringing with it the most prestigious football handicapping contest in the world: the annual SuperContest. For the unaware, the SuperContest is a season-long handicapping contest that will have you pick five games against the spread every week for the entire season.
Entry to the SuperContest comes with a hefty $1,500 price tag, but top prizes in the range of $1.5 million convince several thousand people to put their handicapping skills to the test every year. Last year's contest paid out the top 100 entrants and paid the first-place finisher 32% of the entire prize pool.
Taking SuperContest online will undoubtedly generate interest and it won't be long before the online edition rivals the original. Information on how SuperContest online will work hasn't yet been released, but this is something we will be watching closely as SuperBookUSA Online nears launch.
SuperBookUSA Deposit Methods
The Westgate SuperBook is a well-funded sportsbook and will have little trouble providing deposit methods for customers in New Jersey and elsewhere. Likely deposit methods include credit card, debit card, electronic checks and possibly some e-wallets such as PayPal.
The SuperBook app in Nevada is restricted to deposits made in person with cash or online through the Westgate Play+ prepaid debit card. The minimum deposit in Nevada is $100, but this is likely to change in other states. Nevada online betting laws are not nearly as permissive as those in other states that have passed sports betting legislation.
In all cases, you must be at least 21 and physically located within state lines to make a deposit and place real money bets.
About the Westgate SuperBook in Las Vegas
The Westgate SuperBook bills itself as the largest sportsbook in the world and all evidence points to that being a true statement. The sportsbook itself covers 30,000 square feet with over 350 seats, a 220-foot long 4K video wall and a full bar.
The original SuperBook was founded in 1986 at the Las Vegas Hilton and even back then claimed to be the biggest of its kind. Westgate Resorts took over in 2014 and rebranded it the Westgate Las Vegas Resort & Casino, keeping the venerable SuperBook alive and well.
Today's Westgate SuperBook is noted for offering the biggest wagering menu in Vegas and oftentimes the best odds in the city. The mobile app keeps customers in touch when they can't make it in person while the retail book even provides phone chargers and free Wi-Fi to keep in-person visitors connected.
Every seat comes with a 32-inch TV for private viewing while the massive video wall displays the games of the day from open to close. Speaking of which, operating hours vary based on the day's sporting events.
State-by-State Operations in the USA
SuperBook is well-established in Nevada and is now looking to outward expansion as legislation to legalize sports betting rolls out across the US. SuperBook first announced a national expansion plan in 2018 but has released few details since.
In addition to launching its own operations, SuperBook is also prepared to assist other operators with white label solutions such as operating brick-and-mortar sportsbooks, mobile betting, self-service kiosks and more on behalf of others. Whether under its own name or in partnership with other operators, SuperBook is clearly prepared to take its product nationwide.
Even so, we can look ahead to consider where SuperBook may launch next based on legislation that has advanced in states other than Nevada. Below, we'll look at where SuperBook is already active and where it may head next.
SuperBook Nevada
Nevada is where it all began for SuperBook and is where it still reigns supreme. SuperBook opened for business in 1986 and its odds have been quoted a countless number of times by the likes of ESPN and other major media outlets as the authority on sports betting.
Today, SuperBook boasts the largest wagering menu in Nevada and boasts 32" LED screens at every seat, a 220-18 foot video wall and a mobile app that can accept wagers from anywhere in Nevada. Although SuperBook has been slow to pounce on opportunities in other states, it has everything it needs to launch a competitive product in additional states.
SuperBook Pennsylvania
Will a SuperBook mobile app come to Pennsylvania? SuperBook officials have declined to say where they plan to launch next, but Pennsylvania does not look to be on the radar in the near future simply because the casinos there have already reached sports betting partnerships with other providers.
SuperBook New Jersey
New Jersey looks like a very real possibility due to favorable legislation there that allows each land-based casino to operate up to three distinct betting apps. The New Jersey market is quickly becoming crowded with other providers already up and running, but there is still plenty of room for additional partnerships.
These factors make New Jersey a logical starting point for SuperBook's expansion plans.