Iowa was once one of the stricter states in the Union regarding online betting, but changes implemented in recent years have turned things around in a positive way for gamblers. While online sports betting and daily fantasy sports were once banned, lawmakers have since authorized legislation permitting both.
Today, retail sportsbooks and mobile betting sites are legal in Iowa thanks to a law signed by Governor Kim Reynolds in May 2019. It is now just a matter of time before the first sportsbooks and betting apps go live as regulators consider licenses and give operators the go-ahead to begin accepting wagers.
In addition to sports betting and fantasy contests, online racing betting is also legal. Iowa today has a fairly robust online gaming industry. The two major forms of online gaming that remain prohibited at this stage are online casinos and poker sites.
In-person gambling options consist of brick-and-mortar casinos and racetracks. There are 19 commercial casinos in Iowa plus two additional tribal casinos to give residents a total choice of 21 casinos. Casinos in Iowa offer a full range of gaming options including slots, table games, poker and sports betting.
Let's start with a list of sites that are expressly legal in Iowa and then discuss the legal situation in greater detail below.
Legal Horse Betting Sites in Iowa:
Games of Skill:
Rank
Betting Site
Bonus
Rating
Visit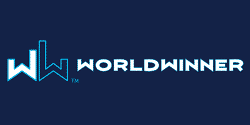 Restricted Betting Sites:
FanDuel.com
DraftKings.com
Sports Betting in Iowa
In December of 2017, the Iowa Gaming Association (IGA) announced plans to begin crafting sports betting legislation on the chance that the federal prohibition of sports betting is repealed. This plan came about during New Jersey's Supreme Court case seeking to overturn the Professional and Amateur Sports Protection Act (PASPA).
The Supreme Court did end up striking down PASPA and that cleared the way for lawmakers to act. After one failed attempt to legalize sports betting in 2018, lawmakers have moved again in 2019 to pass legislation that will bring in-person and online betting to Iowa.
The first effort was House Study Bill 592 seeking to legalize and regulate sports betting in January of 2018. If passed, HS 592 would have legalized wagering on professional and college sports at local casinos, racetracks and via licensed online sports betting sites. That bill never made it through the legislative process, but it did set the stage for more legislation to come the following year.
In 2019, lawmakers introduced SF 617 to legalize retail sportsbooks and to allow local casinos to apply for mobile sports betting licenses. The bill sought to allow each casino to operate up to two separate betting sites, accept wagers on pro and college sports (except on in-state college teams) and legalize daily fantasy sports.
The Iowa House and Senate both approved the bill to send it to the desk of Governor Kim Reynolds. Governor Reynolds signed the bill in May 2019 to official legalize sports betting in Iowa. The first sportsbooks and betting apps are expected to go live by this fall.
Iowa Betting Sites and Partnerships
Under the law, Iowa's 19 commercial casinos will be allowed to apply for sports betting licenses and most are expected to apply. Casinos with sports betting licenses will be allowed to open retail sportsbooks on premises and operate up to two individually-branded mobile betting sites. All customers must be 21 or older to participate.
A growing number of Iowa's land-based casinos are now taking preparations ahead of the launch of legal sports betting. The following casinos have confirmed partnerships with experienced online gaming providers to offer retail sportsbooks and mobile betting to state residents.
Catfish Bend: Catfish Bend formed a "multi-year" partnership with PointsBet in April 2019 to manage a retail sportsbook and to offer mobile betting.
Diamond Jo Casinos: FanDuel reached a partnership with Boyd Gaming in April 2018 to offer sports betting through both Diamond Jo Casinos.
Horseshoe and Harrah's Council Bluffs: Caesars Entertainment, parent company of the Horseshoe and Harrah's, has a partnership in place with DraftKings for sports betting in multiple states.
Wild Rose Clinton: In May 2019, Wild Rose Clinton GM Steve Nauman confirmed his casino would be launching a retail sportsbook and mobile betting as quickly as possible. Nauman told local media the Wild Rose is in talks with two potential partners to help manage the odds and operations for in-person and online betting.
Hard Rock Sioux City: Hard Rock has begun construction on a new sportsbook but has not confirmed who it will choose as its sports betting partner. In New Jersey, Hard Rock has deals in place with GiG, Kindred Group and Bet365.
Grand Falls Casino Resort: Grand Falls has partnered with international sports betting operator Betfred for a retail sportsbook, online betting and mobile betting.
Ameristar Council Bluffs: Ameristar parent company Penn National has confirmed it will be launching sports betting in Iowa. Penn National has partnership deals in place with DraftKings and William Hill in other states.
Horse and Greyhound Gambling
Greyhound and horse racing betting have been legal in Iowa for years. Anyone in the state may sign up for an account and place real money bets on horse races around the country. The major horse racing websites cover tracks around the world and provide all the same betting options that you would have in person. Most sites even provide live racing video that you can watch from the comfort of home.
Iowa is also home to one thoroughbred horse racing track and one greyhound racetrack.
Live Racetracks in Iowa:
Prairie Meadows Racetrack and Casino
Thoroughbred and quarter horse racing April through October
Casino with table games, poker and 2,000 slot machines
1 Prairie Meadows Drive
Altoona, IA 50009
www.prairiemeadows.com
Iowa Greyhound Park
Live greyhound racing from spring through fall every year
Live simulcasting to bet on horse and greyhound races from across the country
1899 Greyhound Park Drive
Dubuque, IA 52001
www.igaracing.com
Fantasy Sports
Daily fantasy sports (DFS) are now legal in Iowa. The state was one of the last few holdouts that prohibited DFS sites such as FanDuel and DraftKings up until 2019. The same law that was passed to authorize traditional sports betting also included language also legalizing daily fantasy contests.
It was estimated at one point that 1 in 10 Iowans participated in fantasy leagues even prior to the passage of the 2019 law. It was actually surprising to see fantasy sports remain prohibited in Iowa for as long as they were considering opposition to the activity was never very strong. The biggest problem in Iowa were longstanding state laws that define gambling as just about anything involving money and even a hint of chance.
With those factors in mind, it made more sense to regulate and tax the industry rather than continue to fight a losing battle. Fantasy sports associations also pushed for years to get fantasy sports legalized and have finally seen their efforts pay off now that the state licenses and regulates DFS sites.
The Iowa Racing & Gaming Commission (IRGC) is responsible for overseeing both traditional sports betting and daily fantasy sports. DFS operators are now required to apply for a license from the IRGC and pay $5,000 upon successful licensure. The law has also established a 6.75% tax payable by operators.
Fantasy sites are also required to implement reasonable standards for safety and fairness, such as preventing athletes from participating in DFS contests, keeping customer funds in a segregated account for safekeeping and ensuring all customers are at least 21 years old.
Past Efforts to Legalize Fantasy Sports in Iowa
Two other bills introduced in each house sought to legalize fantasy sports in 2015 eventually died in 2016 and were not taken up again. These bills were followed by yet another bill, Senate Study Bill 3181, but that one too was defeated in 2016.
Undeterred, lawmakers in Iowa made another push to legalize and regulate fantasy sports in 2017. That bill also seeks to legalize fantasy sports, issue licenses to companies, implement a 7.5% tax on revenues and prohibit anyone under 21 from participating. These constant pushes for fantasy sports show there is a desire among lawmakers in Iowa and it is most likely just a matter of time before the major fantasy sites return to Iowa. The 2017 bill lost steam before making it into law.
That same bill was reintroduced in 2018 and quickly made it through a House subcommittee. House File 613 was identical to the 2017 version with a proposed 7.5% tax rate, minimum age of 21 and various consumer protection regulations. This bill also failed to make it far along in the process.
Online Poker
Two poker bills have been proposed in Iowa over the last few years. Neither bill managed to become law before the close of the 2014 legislative season. Even so, things look promising for Iowa online poker. Lawmakers in Iowa have said they're interested in seeing how New Jersey's foray into poker goes and will consider writing up new legislation in 2015.
Iowa Senate File 2275 was proposed in 2012 as a means to license additional land-based casinos and internet poker. If passed, the bill would have included a bad actor clause (sites that previously accepted wagers in the US contrary to the UIGEA would not be eligible for licensing) and it would have been open to sharing player pools with other states.
Senate File 2275 never made it into law and was eventually replaced with Senate Study Bill 1068 in 2013. SSB 1068 had much in common with SF 2275 including a bad actor clause and licensing criteria for operators. This one also failed but hope remains.
Iowa's hopes for online poker do remain alive although there hasn't been much movement on the issue in recent years. Most legislators aren't outright opposed to the idea of online poker; it's more a matter of agreeing on all the details.
Casinos
Land-based gambling is widespread in Iowa but there is no political will to introduce legislation for online casinos. Past legislative attempts have all focused on getting internet poker legalized without any mention of gambling. I wouldn't hold my breath waiting for internet casinos in Iowa.
Not including the racinos mentioned above, there are 14 brick-and-mortar casinos spread across the state. This includes a mix of riverboats and traditional casinos. Although it will be at least a few years before you can gamble on your computer in Iowa, you're probably not too far from a traditional casino.
Brick and Mortar Casinos in Iowa:
Q Casino
Table games, poker room and 1,000 slot machines
1855 Greyhound Park Road
Dubuqe, IA 52001
qcasinoandhotel.com
Horseshoe Casino
Greyhound racing and a full casino with table games, poker and 1,700 slots
2701 23rd Avenue
Council Bluffs, IA 51501
www.horseshoecouncilbluffs.com
Ameristar Casino Hotel Council Bluffs
38,500 square foot casino with table games and 1500 slot machines
160-room hotel
2200 River Road
Council Bluffs, IA 51501
councilbluffs.ameristar.com
Argosy Sioux City
The Argosy closed in 2014 after its local partner refused to sign a renewal agreement with the casino. This caused the casino's license to lapse and the state refused all requests to reconsider. Read more here.
Catfish Bend Casino
18 table games, 700 slot machines and a live poker room.
Adults-only hotel with 40 suites and spa service
3001 Winegard Drive
Burlington, IA 52601
www.thepzazz.com
Diamond Jo Dubuque
Table games and 975 slot machines
Bowling alley, two bars and live events
301 Bell Street
Dubuque, IA 52001
www.diamondjodubuque.com
Diamond Jo Worth
Table games, live poker room and more than 1,000 slots
777 Diamond Jo Lane
Northwood, IA 50459
www.diamondjoworth.com
Grand Falls Casino and Golf Resort
900 slot machines, poker room and table games
World class golf course by Rees Jones
Hotel, three restaurants, pool and spa
1415 Grand Falls Blvd.
Larchwood, IA 51241
www.grandfallscasinoresort.com
Harrah's Council Bluffs
Table games and 1000 slot machines
Hotel, three restaurants and three lounges
1 Harrahs Blvd
Council Bluffs, IA 51501
www.harrahscouncilbluffs.com
Isle Casino Bettendorf
1,000 slots, live poker room and table games
Hotel and 3 restaurants
1777 Isle Parkway
Bettendorf, IA 52722
www.islebettendorf.com
Isle Casino Waterloo
950 slot machines, 23 table games and live poker room
Hotel, three restaurants and a bar
777 Isle of Capri Blvd
Waterloo, IA 50701
www.islewaterloo.com
Casino Queen Marquette
550 slot machines plus blackjack, craps, Mississippi Stud, Ultimate Texas Holdem and 21+3
Two restaurants and a sports bar
100 Anti Monopoly
Marquette, IA 52157
www.casinoqueen.com/marquette/
Rhythm City
30,000 square foot casino with 870 slots and 12 table games
Buffet and live events
101 West River Drive
Davenport, IA 52801
www.rhythmcitycasino.com
Riverside Casino & Golf Resort
1,090 slots, 30+ table games and a 14-table poker room
Hotel, golf course by Rees Jones, four restaurants and spa
3184 Highway 22
Riverside, IA 52327
www.riversidecasinoandresort.com
Lakeside Hotel and Casino
1,000 slot machines and table games
150-room hotel, 47-site RV park, two restaurants and a sports bar
777 Casino Drive
Osceola, IA 50213
www.lakesidehotelcasino.com
Wild Rose Casino & Resort
554 slot machines, 11 table games and 1 poker table
60-room hotel with 6 luxury suites
777 Wild Rose Drive
Clinton, IA 52732
wildroseresorts.com/clinton
Wild Rose Emmetsburg
16,000 square foot casino with slots, table games and 70-room hotel
2 restaurants, bar and coffee shop
777 Main Street
Emmetsburg, IA 50536
wildroseresorts.com/emmetsburg
Wild Rose Jefferson
74-room hotel and casino
777 Wild Rose Drive
Jefferson, IA 50129
wildroseresorts.com/jefferson
Hard Rock Sioux City
45,000 square foot casino
850 slots and 25 table games
111 3rd Street
Sioux City, IA 52732
www.hardrockcasinosiouxcity.com
Meskwaki Bingo Casino Hotel
68,000 square foot gaming area
1,350 slots, 21 table games and 10-table poker room
1504 305th Street
Tama, IA 52339
www.meskwaki.com
Prairie Flower Casino
Tribal casino constructed in November, 2018
1031 Ave H
Cartler Lake, IA 51510
www.prairieflowercasino.com
Iowa Electronic Markets
The Iowa Electronic Market is the only legal way to bet on political elections right now, run by the University of Iowa's Tippie College of Business. The school got a limited exception to the federal laws against betting on elections because they set it up as a teaching tool to study the predictive power of markets, and because the real-money bets are small (each account can funded with a total of only $500).
The IEM allows users to buy and sell contracts based on future political events and national fiscal policy. Essentially, contracts are created for each side of an outcome such as the Presidential election. Users may then buy and sell these contracts at whatever value they deem appropriate. Market forces tend to dictate the value of each contract.
For example, a contract on the next President being a Republican would be worth $1.00 if the Republic nominee does indeed win. The contract becomes worthless if the Democrat wins. During the lead-up to the election, people might buy and sell each contract for, say, $0.55 if they think the Republican has an advantage.
Interestingly, the IEM has proven to be quite accurate as a prediction tool. It has often predicted election outcomes more accurately than standard polls. So far, it indicates that market forces acting on real money contracts lead to greater accuracy in predicting the future.
The IEM is open to participants from around the world. If you're interested in giving it a shot, you can read all about it here.