The Betfred name is well-known on the international stage today, but its presence in the US is a fairly recent development. With that in mind, today's Betfred review will introduce bettors to one of the newer legal sportsbooks set to launch in the USA.
Betfred made its first inroads into the US market in 2019 and 2020 after striking partnerships with casinos in Iowa and Colorado to manage their retail and mobile betting operations. Betfred later set its sights on Pennsylvania and reached an agreement with Wind Creek Casino.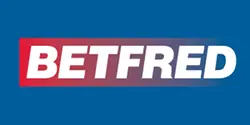 Betfred
Betfred comes to the USA with more than five decades' worth of experience as an international sports betting operator. In 2019, Betfred announced it was coming to the USA to launch retail sportsbooks and offer mobile betting in multiple states.
Pros
Trusted and experienced sportsbook operator
Frequent betting promotions
Many in-play betting markets each day
Cons
Not a native US sportsbook (UK-based operator)
In-play betting lacks ultra short term markets
Betfred Info
Betting Site: Betfred
Website: www.betfred.com
Established: 1967
Country: United Kingdom
Support: Phone, e-mail and live chat
Prior to its US launch, Betfred came up from humble beginnings with a single betting shop established in the UK way back in 1967. Over the years since, Betfred expanded to control what is now a commanding share of the retail sports betting market in the UK with more than 1600 sportsbooks across the country adorning its name.
Betfred.com launched in 2004 to enter the international online betting sphere and is now active in markets around the world.
The Basics
Betfred USA Available in: Retail sportsbook now open in Iowa, mobile coming soon to Colorado, Iowa and Pennsylvania
Land-Based Partners: Wind Creek Bethlehem in PA; Saratoga Casino in CO; Elite Casino Resorts in IA
Platforms: Desktop, iOS and Android
New Customer Bonus: To be determined
Betfred Bonus and Promotions
We'll have to delve into a little speculation on this point as Betfred US has not yet launched its stateside operations. However, Betfred has a reputation for frequent bonuses and promotions in other regulated jurisdictions and from these, we can get a general sense of this company's approach to special offers.
In other markets, Betfred welcomes new customers who place a first wager with the US equivalent of $40 in free bets. This is substantially smaller than the new customer bonuses offered by many other sportsbooks in the US, but it does have the advantage of coming with no wagering requirements.
Of course, Betfred may launch with a much larger bonus as it seeks to establish a firm footing in the increasingly competitive US market. As a private company, Betfred has revealed comparatively little of its US strategy.
Again, Betfred's international operations may provide clues as to its promotional style once it launches in the US.
Elsewhere, Betfred tends to host regular promotions geared towards the major sports that are in season and around major events. This tends to relate to soccer betting in countries in which Betfred is currently active, but it would be safe to guess Betfred will be targeting the major US sports with frequent promotions.
For a sense of the types of promos Betfred tends to host, here's a look at some of its recent promos offered to customers in other parts of the world:
NFL First Touchdown Scorer Double Payout: Place a pre-game wager on the first touchdown scorer at regular odds and if your player goes on to score a second touchdown, you'll be paid at double the odds.
Tweet Betfred for Custom Odds: Sports fans can make up their own bets and then send out a tweet with a special hashtag to request custom odds straight from Betfred.
Triple First Goalscorer Odds on Soccer: Place a pre-game wager on the first player to score a goal in a soccer match and Betfred will double the payout if he goes on to score a second goal. If that player manages to score a third goal, Betfred will triple the payout.
Parlay Insurance: Place a 5-leg or greater parlay and if it loses by just one leg, Betfred will refund your wager with a free bet (certain terms apply)
Available Sports and Wagers
As one of the bigger players in the international sports betting industry, Betfred accepts wagers on all major professional, collegiate and amateur sports. Betfred will most likely emphasize its coverage of North American sports when it makes its US debut, but right now the list of sports covered includes:
| | | | |
| --- | --- | --- | --- |
| Football | Baseball | Basketball | Hockey |
| Bowls | Boxing | Cricket | Cycling |
| Darts | Esports | Soccer | Gaelic Football |
| Golf | Greyhounds | Horse Racing | Hurling |
| Motorsports | Politics | Rowing | Rugby League |
| Rugby Union | Snooker | Tennis | UFC/MMA |
As far as types of wagers offered, one need only visit the page for any individual event to see Betfred's offering is comprehensive. Major games are covered with dozens of bet types that collectively provide a hundred or more individual betting options.
Standard types of wagers offered at Betfred include all the usual pre-game wagers on the point spread, moneyline and total along with many others such as:
In-play betting
Alternate moneylines
Alternate totals
Team totals
First, anytime and last goalscorers
Halftime winner
Game parlays
To win both halves
Winning margin
Props (such as will there be an overtime, will defense/special teams score)
Betfred Mobile App Review
Betfred mobile apps are available for iOS and Android devices, but BettingUSA has not had a chance to give either a test run as they are not yet available on the App Store in the US. However, screenshots from the mobile-friendly international website offer a preview of what to expect.
Mobile Screenshots
Betfred Interface and Navigation
Betfred uses a standard interface style that should be familiar to experienced sports bettors with a navigation menu on the left and available sports wagers dominating the center of the screen. Navigation is fairly painless, but little quirks in design occasionally either add unnecessary clicks or make it easy to miss things.
For example, the main left navigation menu seems to haphazardly list items with links to visit whole sports mixed in with links to individual leagues, individual matches, all promotions, individual promotions and so on. There is no apparent rhyme or reason to the way the menu is organized, and that does at times make it just slightly annoying to find certain things.
That being said, those are relatively minor complaints. Betfred announced in 2019 it would be coming to the United States powered by the OptimaMGS platform, which operators can endlessly customize to better serve the needs of customers in various markets.
The OptimaMGS platform is designed for multi-channel functionality, which means customers may one day be able to use a single account to place wagers both in-person and online or to make deposits online and receive cash payouts in person.
Desktop Screenshots
Betfred Sports Betting Features
Betfred comes to the United States with no small amount of experience in online and mobile betting. That translates to embedded features offered to all customers:
Live streaming video: Betfred offers live streaming in other countries but has not spoken of its plans in the US. Live sports distribution works completely different in the United States, but Betfred US is probably already looking into offering live streaming video as quickly as possible. In other countries, Betfred offers live streaming for basketball, soccer, tennis, hockey and more.
Custom bet builder: The custom bet builder allows customers to essentially build custom parlays from scratch and receive instant odds on their selections. For example, a Steelers fan might be able to build a bet in which Pittsburgh wins and combine that with the first touchdown scorer and point total all in a single, custom bet.
Racing Post game previews and picks: Visiting the page for any specific game will often prompt a quick tip and pick from the writers at the Racing Post. Customers can also select Spotlight for a series of news bits related to that game.
Betfred In-Play Betting
Betfred USA brings with it extensive in-play betting experience due to its longstanding operations in other parts of the world. Dozens of in-play events can be found on any given day and Betfred covers them all with a variety of live wagering options including the usual bets on the outcome of the game along with all manner of in-game props.
Extra short-term wagers such as the result of the next play drive in football or team to score next in basketball seem to be missing in action at the moment. Instead, most Betfred markets revolve around full game, half-game or quarter results.
The in-play betting interface includes streaming stats in most cases, and live video for select games in some sports. If live video isn't available, Betfred.com usually provides running text commentary and a visualization of the field or court that shows key data such as who has possession, who is attacking and more.
BetFred Deposit Methods
It remains to be seen which deposit options Betfred USA will accept, but other major sportsbooks in the US market tend to accept all of the following methods. Betfred will likely launch with a similar lineup of options.
US States BetFred Operates In
Betfred moved a bit slower to enter the US market than some of the world's other major sportsbook providers, but this is a well-funded operation and should have little trouble forming additional partnerships over time.
Availability: Mobile betting and retail sportsbook in the works
Land-Based Partner: Saratoga Casino Black Hawk
Betfred Sportsbook is coming to Colorado through a partnership with Saratoga Casino in Black Hawk. Under the terms of the agreement, Betfred will build and manage a retail sportsbook at Saratoga Casino in addition to statewide mobile betting.
In April 2020, Betfred successfully acquired a CO sports betting license to clear the way for its eventual launch.
Availability: Mobile betting in the works; retail sportsbook possible
Land-Based Partner: Wind Creek Bethlehem
Betfred's Pennsylvania plans became known in January 2020 after agenda notes from a PA Gaming Control Board (PGCB) meeting showed the company has been approved for a conditional sports operator license.
As required by PA law, Betfred partnered with a local land-based casino for sports betting. Wind Creek Bethlehem will serve as Betfred's anchor in Pennsylvania, and from there will be able to roll out mobile sports betting.
In June 2020, the PGCB granted Wind Creek Bethlehem's petition to conduct sports betting to officially get the ball rolling for Betfred PA. According to meeting notes, Wind Creek aims to offer mobile betting in Pennsylvania shortly and is aiming for a November 2020 launch of its retail sportsbook – both to be powered by Betfred.
Availability: Retail sportsbook now open; mobile betting in the works
Land-Based Partners: Elite Casino Resorts (Riverside Casino, Grand Falls Casino and Rhythm City Casino)
Betfred and Elite Casino Resorts announced a partnership in July 2019 for online, mobile and retail sports betting. According to a press release issued at the time, Betfred will be providing technical assistance, online and mobile betting technology, customer support, marketing, payments and more for the three Elite Casino Resorts properties in Iowa.
The first retail sportsbook powered by Betfred launched in January 2020 at Grand Falls Casino in Larchwood.