Prepaid gift cards can be purchased in-person with cash or credit and then used to fund your online betting account. They offer the advantages of being easy to find, able to convert actual cash into online gambling funds and preserving some level of anonymity.
---
Best Prepaid Gift Card Betting Sites
Rank
Betting Site
Bonus
Rating
Visit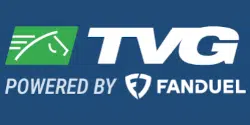 ---
While prepaid gift cards are convenient for certain uses, we should note most prepaid cards block deposits made to betting sites. OneVanilla and Vanilla Gift are the two brands to look for as both do not have such restrictions and can be found at most stores that typically sell gift cards (Walmart, CVS and 7-Eleven being just a few examples).
This is not the most common deposit method these days as a number of alternative options have cropped up over the years offering similar capabilities. Still, major horse racing sites BetAmerica and TVG accept gift cards to this day.
If you have any other betting site in mind, you'll need to look to a different deposit method. PayNearMe and Play+ both offer similar capabilities but are accepted by a much wider range of sports betting sites and online casinos.
How to Fund Your Betting Account with a Prepaid Gift Card
This is one of the easiest deposit methods to use as long as you purchase the correct brand of card. Remember, most gift cards do not work for online gaming transactions. Look specifically for OneVanilla or Vanilla Gift to ensure your deposit is successful.
1. Buy a OneVanilla or Vanilla Gift card at your nearest retailer
Walmart, CVS, Rite Aid, 7-Eleven and various other grocery stores, pharmacies and dollar stores sell Vanilla-branded gift cards. You can find a full list of locations here and here. Wherever you live, the odds are you're not too far from a store selling gift cards.
2. Log in to your betting site and visit the cashier
After purchasing your gift card, log in to your online betting account and visit the cashier.
3. Use your prepaid card as if it was a regular credit card
Once you're logged in, choose credit/debit card as your deposit method and input the details from your prepaid gift card just as you would with any regular credit card:
Your account will be credited with the funds instantly.
Note: You may need to register your gift card before it can be used – see instructions on your gift card's packaging for information on activating your card for use.
Purchasing the Correct Gift Card
As you can see, there's not much to funding your account with a prepaid gift card. The biggest potential tripping point is in selecting the right type of card in the first place. When you find the gift card display inside your nearest retailer, you'll likely see all manner of branded cards.
Betting sites recommend going with OneVanilla and Vanilla Gift as those are confirmed to work with online betting. Most other gift card brands are likely to decline transactions to gaming sites. TVG specifically recommend choosing a Vanilla gift card with the Mastercard logo as opposed to Visa or Discover.
Gift Card Pros and Cons
The advantages and disadvantages of prepaid gift cards are pretty cut and dry when it comes to online gambling. Here's what you should keep in mind:
Pro: Protect your banking and credit card details
One major advantage of prepaid gift cards is they can be purchased with cash and then used online so that your actual credit or debit card information is never shared with your betting site.
Licensed gaming sites in the US are generally trustworthy businesses considering the strict regulatory environment in which they operate. Even so, it's never a bad idea to limit as much as possible the number of people with whom you share your personal information.
Con: Must be purchased in-person
Prepaid gift cards are not as convenient as whipping out your debit card or initiating an electronic bank transfer from the comfort of home. You'll have to get dressed, drive to the nearest retailer and buy it in person.
Pro: Can be used to fund your account with cash
A prepaid gift card is one of just a few deposit methods that can be used to turn actual, physical currency into online gaming funds. All you need to do is buy the gift card with cash and then use your new gift card to complete your deposit online.
Con: Only accepted by a few betting sites
Not too many gaming sites accept prepaid gift cards today. There are other alternatives out there, but this particular method is primarily restricted to just a few racing betting sites.
Con: Fees make this an inefficient deposit method
One of the biggest downsides to using gift cards is how much extra you'll pay between fees charged by the store at the point of purchase and any fees charged by your betting site. See below for more information regarding fees.
Frequently Asked Questions
One of the nice things about prepaid gift cards is they aren't too complicated once you find the right one (remember, Vanilla Mastercard is your best bet). The most frequently asked questions are:
How much can I deposit with a prepaid gift card?
This varies by gift card, but Vanilla brands can be purchased for amounts ranging from $20 to $500.
Are there any fees?
Yes. Your retailer will charge you a fee and some betting sites will charge an additional fee on top of that. These fees are fixed in amount, but this not an efficient way to make small deposits.
Most stores charge a fee of $3.95 on top of the amount purchased. For example, a $25 gift card will end up cost you $28.95 at the register.
Your betting site may charge an additional fee on top of that. Our two recommended gift card betting sites deduct the following fees from your deposit amount:
BetAmerica: 3.98%
TVG: $5.00
Vanilla Mastercard gift cards charge no additional fees beyond those. However, other types of Vanilla gift cards charge a $0.50 fee for every transaction.
Can I get cash back with my gift card?
No. Gift cards are made for deposits only and may not be used at ATMs for cash withdrawals. Any money you have left over after depositing may be spent anywhere Visa, Mastercard or Discover (whichever you have) is accepted.