It is difficult to overstate the run-away success of esports.
In 2019, the esports market approached $1 billion a year for the first time ever on the back of "year-on-year growth of +26.7%."
The 2018 World Championship of the wildly popular esports game League of Legends garnered 99.6 million online viewers. Compare that to the 2019 NBA finals which peaked at 18 million viewers during Game 6, and it seems esports are destined to disrupt.
Rising quickly in the wake of esports is esports betting. Total wagers involving esports approached $8 billion dollars in 2019. This figure is set to reach close to $13 billion in the near future.
Big things are in store for esports fans, but there are several hurdles that must be overcome for esports wagering before this potential can be realized. Aside from such hurdles, which are discussed below, it is unclear whether the legacy sportsbook operators will truly embrace online esports betting.
Best eSports Betting Sites
There are several different forms of esports betting as we will explain in the next section, so our recommendations here are organized according to the type of wagering you have in mind.
Standard Esports Betting Sites
Note: These sites have not yet launched esports betting markets but are run by companies with experience in the industry and are the places we would recommend visiting first if you live in a state with legal mobile betting.
Fantasy Esports Sites
Daily fantasy esports contests are legal in all states where daily fantasy is offered. If your state does not offer standard sports betting, these types of contests are your next best option.
Rank
Betting Site
Bonus
Rating
Visit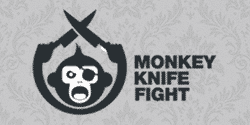 Player vs. Player Esports Sites
If you would rather try your own hand at competitive esports and try to win some money at the same time, these are the sites for you. These sites allow you to play against other players for money and are classified as contests of skill in most states. Therefore, these sites accept customers from most of the US.
Rank
Betting Site
Bonus
Rating
Visit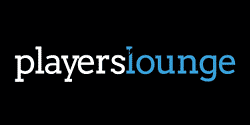 Esports Betting Explained
The biggest hurdle that must be overcome for esports wagering is its classification. It might seem counter-intuitive for some to call an activity done sedentary a sport.
The greatest similarity to traditional sports and esports is the competition they both foster. Our working definition of esports reflects this competition and removes single player video games from the equation.
Nick Tofiluk of the UK Gambling Commission (UKGC) defines esports as, "any electronic game that is played between two or more individuals."
That gives us a definition for esports, but we can further classify esports betting into four broad categories:
Standard esports Betting: Wagers placed on the outcomes of other people's matches using real money, similar to spectators betting on the outcome of a football game
Skins Betting: Wagers placed on games using in-game skins, usually through unregulated gambling websites
Fantasy esports: Daily fantasy sports sites such as DraftKings offer contests involving esports competitions
esports Competition: Wagers placed on one's own results. Same idea as paying to enter an in-person esports tournament and winning a prize for finishing well, but can also be done online with heads-up contests
Truth be told, how we classify esports has moved beyond dinner table discussions and is the focus of policy debates around the country. The undeniable popularity of esports spurred these debates and the fate of esports wagering rests in the balance of these policy discussions.
It is important to keep these categories in mind when we discuss esports betting because each is treated very differently by the law. Let's take a closer look at each.
Standard esports Betting
For the lack of a better term, we'll call wagers placed on the outcomes of other people's matches "standard" esports betting. This is the form that most closely resembles betting on any other sport: you study the participants, choose a person or team to back and then watch the game to see if you've won.
A growing number of mainstream betting sites around the world are beginning to take wagers on esports competitions, but growth in this area has been a bit slower than we saw with the explosion of skins betting in previous years.
The rise of esports betting was more organic in nature; it began with skins betting and mostly involved people who were already deeply involved in esports. By comparison, big-brand sports betting operators have had to do some major catching-up in terms of education and understanding the market.
Some of the bigger betting operators outside the US now offer a plethora of esports markets on a daily basis, but the big brands in the US have been reluctant to jump on board due to the fluid nature of gaming legislation Stateside.
Lawmakers in some states have addressed the issue in legislation. A proposal in Maine, for example, specifically named esports betting as a legal form of wagering.
However, the confusion in New Jersey surrounding sports betting shows how lawmakers are still grappling with the issue. When New Jersey legalized sports betting in 2018, the law seemed to prohibit esports betting. Regulations issued later reversed that decision but added a caveat: people may bet on esports, but only on competitions in which all players are 18 or older.
Standard esports betting is where we see the biggest potential growth opportunity in the United States. With licensed operators taking interest and esports viewership still trending upwards, it is in this category of esports wagering where demand and potential are greatest.
Skins Betting
esports wagering has historically avoided legal oversight because it did not involve wagering on real cash money. Much of esports gambling is built on "skins" as currency.
Skins are game specific items that can be used virtually and traded amongst players. A skins value to players is aesthetic and does not affect in-game performance. That is until third party trading sites began using the skins as currency creating a skins market.
These sites shaped the use of skins and they soon became a casino chip of sorts. Third party gambling sites began to deal in skins giving players the ability to bet on the games they or others were playing or gamble on jackpot style games and casino style games.
Skins betting is largely unregulated around the world and people who bet on esports do so at their own risk. The legality of placing wagers at such sites is uncertain, but no US state has authorized skins betting sites to operate. We strongly recommend all players stay far away for now.
Side Note: The CS:GO Valve Lawsuit
In 2016, wagers around esports rose to $590 million based on third-party esportsbooks' use of game publisher data.
This all changed when players of the second most popular esports game, Counter-Strike: Global Offensive sued the game's publisher for fostering an illegal gambling market by allowing underaged players and third-parties to trade skins.
Valve, the game's publisher, soon sent out cease and desist letters to these third parties and esports wagering has seen a significant decrease in activity as a result. In the wake of the Valve scandal, Ian Smith, ESIC Integrity Commissioner commented:
The action by Valve to shut down access to skins betting sites in 2016 had some impact, but a large number of American esports gamblers just moved to cash sites and continued betting in an unregulated environment, with all its attendant dangers to the bettors and to esports integrity. Recognizing that people will continue betting, we welcome the decision that should mean that betting on esports can be brought into the light of good regulation.
Fantasy Esports
Fantasy esports contests are legal in most US states because they are classified as fantasy sports contests rather than actual sports betting.
The Valve scandal did not prevent licensed operator DraftKings from offering fantasy esports wagers for the massive esport game League of Legends back in 2015.
"It was our fastest-growing sport last year", commented DraftKings Co-founder and CRO Matthew Kalish in 2018.
DraftKings' esports business increased 60% from 2016 to 2017. "It's something that's growing actually really fast for us. It was our fastest-growing sport last year … and all of that is without expanding into more games," Kalish said in an Engadget article.
Additionally, more esports games are coming into their own e.g. Fortnite and Overwatch. DraftKings daily fantasy offered esports fans the next best thing to actual betting prior to the 2018 Supreme Court decision to repeal the federal sports betting prohibition, but now we are seeing renewed interest in straight up esports wagering.
Note: We go into more detail on how fantasy esports work a bit further down this page. In the meantime, read on to learn more about actual esports betting.
Esports Competitions
Player-vs-player esports contests played for money such as those offered by PlayersLounge.co and GamerSaloon.com tend to fall more under skill gaming laws rather than sports betting. Both sites operate in a surprisingly large number of states because they are considered contests of skill rather than luck.
Is Esports Betting Legal in the USA?
This is a difficult question to answer in most states right now. When the Supreme Court overturned PASPA on constitutional grounds, the decision made room for an expanded legislative framework for sports betting as a whole.
The Supreme Court decision never mentioned esports betting by name, but the entire industry was indirectly affected. In a post-PASPA USA, individual states now have the authority to legislate and regulate "sports betting" as they see fit. Whether or not that includes esports is for each state to decide on its own.
For example, Indiana's sports betting law specifically names esports and amateur youth events as not allowed. Laws with similar language have been introduced in other states as well. On the other hand, esports betting is alive and well in Nevada.
The Supreme Court's decision made way for fantasy gambling on esports, but it also expanded sports book operators to offer single-match betting, without having to create their own fantasy teams. Applied to esports, this means companies like Unikrn, an online esports betting platform, would be able to allow cash tournaments on esports in some states. Unikrn launched in 2014, with notable early investors like Mark Cuban, Elisabeth Murdoch and Ashton Kutcher.
In the wake of the Supreme Court decision, Unikrn co-founder and CEO Rahul Sood said this in an interview with Compete:
"We are very excited and we're working with casino partners across the US who want to build the best gamified esports wagering experience for their customers after the Supreme Court's ruling."
Unikrn already operates in over 20 countries and is looking to expand their U.S. operations. The company has been public in pursuing a federal legislative scheme for esports gambling to avoid an "unnecessarily burdensome patchwork of regulations and requirements."
State by State Legal Status of Esports Betting
Although a handful of bills introduced to date specifically name esports betting, most states have not yet fully fleshed out the answer. This is a whole aspect of legal sports betting that still needs to be fleshed out in most states.
Of the states that have legalized sports betting, some have specifically named esports betting as a legal form of wagering.
A handful of other states have specifically outlawed esports betting. Sportsbooks in those states have no option to offer esports even if they want to.
However, most states with legal sports betting have not clarified where eSports stand in terms of the law. This is a question that will have to be answered over time, and the answer will likely depend on whether or not lawmakers decide to treat esports the same as traditional sporting events.
Below is a list of states that have legalized sports betting to date and see what, if anything, they have to say about esports. We'll be focusing strictly on standard esports betting (i.e. betting on matches as a spectator) rather than fantasy contests and player-vs-player wagers in the following table.
When it comes to betting on other people's matches, the law is much less clear. To begin, betting on esports in this manner is prohibited in all states that have not legalized sports betting to date. Furthermore, we need to consider the law on an individual basis for each state that does have legal sports betting.

States with Legal eSports Betting
| | | |
| --- | --- | --- |
| Legal (Green) | Unclear (Blue) | Prohibited (Red) |
| | | |
| Colorado | Arkansas | Indiana |
| Nevada | Delaware | Iowa |
| New Jersey | Illinois | |
| Tennessee | Michigan | |
| Virginia | Mississippi | |
| West Virginia | Montana | |
| Washington | New Mexico | |
| | New York | |
| | Oregon | |
| | Pennsylvania | |
| | Rhode Island | |
| | Washington DC | |
Arkansas: Law unclear, no esports betting at this time
Arkansas legalized sports betting via voter referendum and the accompany legislation was short on details. Rules later issued by the Racing Commission touch on non-traditional sporting events but do not issue firm guidance either way.
A key bit of text from the Racing Commission sports betting rules (pg. 262 here) explains that wagers on any event other than a horse race, greyhound race or athletic sports event are prohibited unless:
Administratively approved by the Commission in writing in accordance with subsection 3
After referral from the Commission, approved by the Commission in accordance with subsection 5, or
Approved by the Commission after review pursuant to these Rules or, if applicable, approved by the Commission after review pursuant to these Rules.
Subsection 3 in the rules simply states the Commission may grant, deny or limit any such request for any cause the Commission deems reasonable. Subsection 5 simply explains the process by which approval is granted.
Clearly, this leaves much open to interpretation. First, if the Commission considers esports to be "athletic sports events"? Probably not. In that case, the legality of esports betting rests entirely in the hands of the Commission.
Colorado: Esports betting allowed
Colorado law specifically excludes esports competitions from the state's definition of a "prohibited sports event" upon which sportsbooks may not accept wagers:
HB 1327 2019 defines a "sports event" as follows:
"An individual or team sport or athletic event in which the outcome is not determined solely by chance, whether amateur or professional, including an Olympic or international sport or athletic event and any collegiate sports event."
Further, the law defines a "prohibited sports event" as follows:
A high school sports event;
A video game that is not sanctioned by a sports governing body as an electronic competition
Only with respect to proposition bets, a collegiate sports event
There was some ambiguity at first related to the "sanctioned" requirement above, but the Limited Gaming Control Commission later clarified the situation when it released the list of sports upon which licensed betting sites may accept wagers.
Wagers on competitions involving Call of Duty, CS:GO, Dota 2, League of Legends and more are now legal and regulated in Colorado.
Delaware: Law unclear, no esports betting at this time
Delaware was one of just a few states with a PASPA exemption granted to a sports-lottery scheme that was already in place when the prohibition was passed into law back in 1992. After the Supreme Court decision, the DE Lottery was able to quickly expand into single-game sports betting and launch traditional sportsbooks at state casinos.
No new legislation was required to approve sports betting in Delaware, and the DE Lottery retains control over what types of wagers may be offered. State law has nothing to say on esports betting, but the lottery has made no moves to offer wagers on esports competitions.
Illinois: Potentially favorable law, but no esports betting at this time
Illinois lawmakers actually discussed esports when debating the bill that would eventually legalize sports betting across the state. The IL sports betting law defines "sports event" as follows:
"A professional sport or athletic event, a collegiate sport or athletic event, a motor race event, or any other event or competition of relative skill authorized by the Board under this Act."
This all indicates to us Illinois has a better than 50/50 chance of legalizing esports betting at some point. The fact that lawmakers discussed the issue ahead of time and then approved a bill that did not specifically prohibit esports wagers portends well for the future.
Indiana: Esports betting prohibited
HB 1015 passed by Indiana in 2019 specifically prohibits esports betting and wagers on amateur youth events. To legalize esports wagers in Indiana now would require action from the legislature.
Iowa: Esports Betting Prohibited
The Iowa sports betting law that was passed in 2019 does not specifically mention esports, but an Iowa Racing and Gaming Commission (IRGC) meeting concluded in June 2020 that the definition of an "authorized sporting event" does not include esports.
Here's how the law defines an "authorized sporting event" in Iowa:
"Authorized sporting event" means a professional sporting event, collegiate sporting event, international sporting event, or professional motor race event.
"Authorized sporting event" does not include a race as defined in section 99D.2, a fantasy sports contest as defined in section 99E.1, minor league sporting event, or any athletic event or competition of an interscholastic sport as defined in section 9A.102.
Despite the setback for Iowa esports fans, there is some hope that the law can be amended to authorized esports betting. Multiple stakeholders, including the Iowa Gaming Association, are hopeful they can convince the legislature to introduce an amendment clearing the way for esports betting.
Michigan: Law unclear
Michigan legalized sports betting with the passage of HB 4916 in 2019. The law does not mention esports by name but more information may come out as the Michigan Gaming Control Board (MGCB) issues additional regulations.
HB 4916 allows wagers on "athletic events," which are defined as follows:
"…a sports activity that involves the athletic skill of 1 or more players or participants. Athletic event does not include any of the following:
(i) Horse racing if sports betting on that race is pari-mutuel
(ii) Any sport or athletic event played by individuals that are at the high school level or below unless the majority of participants in the sport or athletic event are 18 years of age or older
(iii) Roulette, poker, blackjack, a card game, a dice game, or any other game or contest typically offered in a casino other than sports betting
(iv) A fantasy contest
The legality of esports betting in Michigan could come down to how "athletic skill" is defined. If lawmakers determine esports require athletic skill, betting sites may be able to offer wagers on such events. The MGCB will likely have the final say on the matter. In the meantime, it remains unclear if esports betting is legal in Michigan.
Mississippi: Esports subject to Mississippi Gaming Commission approval; no esports betting at this time
The Mississippi Gaming Commission (MGC) is responsible for adopting all regulations related to sports betting. Although esports wagering is not mentioned, the regulations appear to leave the door open by giving the MGC broad authority to authorize certain types of wagers.
From the regulations (pg. 9):
"A request for approval to accept wagers on an event other than a horse race, greyhound race, or an athletic sports event shall be made by a book on such forms approved by the Executive Director, and shall include:
A full description of the event and the manner in which wagers would be placed and winning wagers would be determined.
A full description of any technology which would be utilized to offer the event.
Such other information or documentation which demonstrates that:

The event could be effectively supervised;
The outcome of the event would be verifiable;
The outcome of the event would be generated by a reliable and independent process;
The outcome of the event would be unlikely to be affected by any wager placed;
The event could be conducted in compliance with any applicable laws; and
The granting of the request for approval would be consistent with the public policy of the state.

Such additional or supplemental information as the Executive Director may require. The decision whether to grant approval to accept wagers on an event other than a horse race, greyhound race, or an athletic sports event shall be based on all relevant information including, but not limited to, the factors in subsection (b)(3) of this section. The Executive Director may subject any technology that would be utilized to offer the event to such testing, investigation and approval process as he deems appropriate."
Montana: State law unclear; no esports betting at this time
The law that legalized sports betting in Montana includes a definition of sports wagering that could potentially be interpreted to include esports. The MT Lottery has a monopoly over sports betting and also has the power to issue additional regulations as needed, which could also be used to legalize esports if desired.
State definition of sports wagering (pg. 9):
"Sports wagering" means accepting wagers on sporting events or portions of sporting events, or on the individual performance statistics of athletes in a sporting event or combination of sporting events, by any system or method of wagering, including but not limited to in-person, or over the internet through websites and on mobile devices. The term includes but is not limited to single-game bets, teaser bets, parlays, over-under, money line, pools, exchange wagering, in-game wagering, in-play bets, and proposition bets…"
Nevada: Esports betting is legal
esports betting operated in a legal grey area in Nevada up until 2017. That year, the legislature approved SB 240 to finally approve wagers on esports and other events. The legislation does not specifically say "esports," but instead amends existing legislation many times to add the words "or other events" to include things not traditionally classified as sports.
William Hill US was an early mover in this regard. In fact, William Hill accepted wagers on esports events even before the 2017 law was passed. Now, William Hill can offer esports betting through its many betting shops across Nevada on firm legal footing.
New Jersey: Esports betting is legal
New Jersey's sports betting law appeared to prohibit esports betting at first glance, but regulations issued later by the Division of Gaming Enforcement (NJDGE) clarified otherwise. The definition of "sports event" in the regulations (pg. 58 here) follows:
"…any sport, athletic contest, or athletic event not prohibited by the Director, including all professional electronic sports and competitive video game events that are not sponsored by high schools, do not include high school teams, and do not involve any participant under the age of 18 years."
When New Jersey first legalized sports betting in 2018, early word from regulators was wagers on esports competitions would be prohibited. The esports community made it loud and clear on social media they did not approve the decision at all. Whether regulators got wind of the outcry and decided to look into the issue deeper or they just made this decision on their own, we do not know, but what we do know is esports betting is on the menu in NJ.
New Mexico: Law unclear; no esports betting at this time
Legal sports betting came to New Mexico through an unconventional route. The state itself has never passed legislation authorizing sports betting, but local tribes determined their gaming agreements with the state allow them to offer in-person sports betting and began opening sportsbooks regulated by tribal gaming commissions.
The legal situation for esports wagering in New Mexico is therefore unclear at the moment. The tribes could in theory begin taking wagers on esports events if they determine such contests count as "sports," but none have moved to do so to date.
New York: Law unclear, no esports betting at this time
New York's sports betting laws are still in a state of flux at this time with regulators hammering the details for how wagering should be governed in the state. More legislation may be unveiled soon, but a limited set of regulations is already in place to allow the state's four commercial casinos to launch sportsbooks. Additionally, the launch of sportsbooks at commercial properties will also trigger tribal casinos to launch sportsbooks of their own.
Currently, there are two sets of regulations to consider when it comes to esports betting. Neither one discusses esports specifically, so once again we're left looking at definitions to see if there's any wiggle room.
First, we can look at the 2013 law that amended an existing horse racing law to legalize sports betting NY contingent upon a change in federal law. This is the piece of legislation lawmakers are currently using to authorize sports wagering at commercial casinos now that the federal sports betting ban is no longer in place.
§ 1367 of the Racing, Pari-Mutuel Wagering and Breeding law deals specifically with sports betting. Three definitions found in this section deal with the types of events upon which sportsbooks may accept wagers:
Professional sport or athletic event: "an event at which two or more persons participate in sports or athletic events and receive compensation in excess of actual expenses for their participation in such event"
Prohibited sports event: "any collegiate sport or athletic event that takes place in New York or a sports or athletic event in which any New York college team participates regardless of where the event takes place"
Sports event: "any professional sport or athletic event and any collegiate sport or athletic event, except a prohibited sports event"
Regulations for sports betting issued recently by the NY Gaming Commission offer some more insight into the types of wagers that may be accepted in-person at local casinos. These newest regulations may offer a path for operators to pursue esports wagering.
5329.13 (pg. 51 here) explains the process by which casinos may request permission to offer wagers on sports that have not yet been approved by the NY Gaming Commission. This section reads in part:
"…After licensing of an operator, commission approval is required before such operator is permitted to offer any type of wager not previously offered by such operator, or an existing wager type for a sport, league, association or organization on whose contests the commission has not previously authorized wagering…"
Later in that same section, the regulations explain the types of wagers that may not offer:
Any prohibited event, as defined in Racing, Pari-Mutuel Wagering and Breeding Law section 1367(1)(f);
Any horse race;
Any amateur or youth sports event, except collegiate sports events approved by the commission
Any event that is not a sports event; and
Any sports event on which the commission deems wagering to be contrary to public policy…
The fourth bullet point may be the biggest sticking point there if the commission ultimately decides that esports do not count as "sports events."
Oregon: To be determined; no esports betting currently
The Oregon Lottery received a rare exemption to PASPA in 1992 for a sports parlay game it already had in place at the time. Now that PASPA has been overturned, the Oregon Lottery has moved forward with plans to launch in-person and mobile betting along with self-service betting kiosks.
The Oregon Lottery is still crafting regulations but has stated it intends to launch sports betting very soon. Once those regulations are revealed, we should gain a clearer look at what it may portend for esports.
Pennsylvania: Law unclear; no esports betting currently, but there is reason for optimism
Licensed casinos and mobile sports betting apps do not accept wagers on esports at this time, but there are reasons to be optimistic. For one, the Pennsylvania esports Coalition has been very active in engaging lawmakers and pushing for esports betting. They have spoken with gaming officials in the past, and regulators know there is widespread interest in betting on esports.
Additionally, Pennsylvania has a large, homegrown esports industry outside of sports betting. The 2019 announcement of plans to construct a $50 million esports arena in South Philly was just one of the more recent signs that interest in esports is widespread across the state.
Regulations issued by the Pennsylvania Gaming Control Board (PGCB) to oversee sports betting do not mention esports by name. § 1401.6 (pg. 293 here) describes the types of events upon which licensed operators may accept wagers:
Professional athletic events
Collegiate athletic events
Professional motor race events
International team and international individual athletic events including those events governed by the International Olympic Committee and the International Federation of Association Football
There were reports in 2018 that PGCB officials had formally categorized esports as "athletic events" for the purposes of betting, but none of the state's licensed sportsbooks or betting sites have launched esports markets to date.
Rhode Island: Law unclear; no esports betting currently
Rhode Island legalized in-person wagering in 2018 through the state budget bill and approved mobile betting the following year with separate legislation. Esports betting is not addressed in either bill, so again we look at the state's definition of "sporting event" for clues on to the possibility of local casinos being authorized in the future to accept wagers on esports events.
In both bills, "sporting event" is defined as follows:
"Any professional sport or athletic event, any Olympic or international sports competition event, and any collegiate sport or athletic event, or any portion thereof, including, but not limited to, the individual performance statistics of athletes in a sports event or combination of sports events, except "sports event" shall not include a prohibited sports event."
Tennessee: Esports betting is legal
Tennessee legalized online-only sports betting in 2019 and the law specifically mentions esports. The law defines esports as follows:
"Any multiplayer video game played competitive for spectators, either in-person or via remote connection, in which success principally depends upon the superior knowledge, training, experience, and adroitness of the players"
Additionally, the legislation includes esports in its definition of "sporting event":
"Any professional sporting or athletic event, including motorsports and e-sports, any collegiate sporting or athletic event, or any Olympic sporting or athletic event sanctioned by a national or international organization or association…"
Virginia: Esports betting is legal
Virginia legalized in-person and online sports betting in April 2020 with the passage of SB 384. The law authorizes esports betting in plain text with the definition of. Qualified "sports event:"
"Sports event" or "sporting event" means professional sports, college sports, and any athletic event, motor race event, electronic sports event, or competitive video game event.
West Virginia: Esports betting is legal
The law that legalized sports betting in West Virginia does not mention esports, but regulations issued by the WV Lottery Commission later that year made it clear esports are welcome as long as all participants are 18 or older.
Those regulations specify that in-person and mobile sportsbook operators may not accept wagers on "high school sports events, including high school electronic sports events and high school competitive video game events, but does not include esports in which participants are at least 18 years old."
In other words, the WV Lottery went out of its way to clearly state esports are not on the list of prohibited sports events. Now, it's just a matter of operators deciding whether or not there is enough demand to add esports to their wagering menus.
Washington: Esports betting is legal
Washington legalized sports betting at casinos in March 2020 with the passage of HB 2638. Under the law, esports betting is specifically mentioned as a legal form of betting. HB 2638 authorizes wagers on:
(i) A professional sport or athletic event;
(ii) A collegiate sport or athletic event;
(iii) An Olympic or international sports competition or event;
(iv) An electronic sports or esports competition or event;
(v) A combination of sporting events, athletic events, or competitions listed in (a)(i) through (iv) of this subsection (1); or
(vi) A portion of any sporting event, athletic event, or competition listed in (a)(i) through (iev) of this subsection (1).
Washington DC: Unclear; no esports betting currently
Washington D.C. may be coming up as an esports destination of sorts, but the sports betting law that was passed last year leaves much to be desired. A reading of the law does offer much clarity.
The definition of "sports wagering" in the law reads as follows:
"Accepting wagers on sporting events, or a portion of a sporting event, or on the individual performance statistics of an athlete in a sporting event or combination of sporting events, including single-game bets, teaser bets, parlays, over-under, moneyline, pools, exchange wagering, in-game wagering, in-play bets, proposition bets, straight bets or other means by a system or method of wagering including in-person or over the internet through websites or on mobile devices. The term 'sports wagering' does not include any fantasy or simulated game or contest such as fantasy sports in which…"
The final sentence in that definition could potentially be interpreted to prohibit esports, but that seems like it would be a stretch. We read that line as a prohibition on virtual sport betting. Virtual sports betting is an entirely different game offered by some casinos and state lotteries in which players bet on the outcomes of simulated sports games that last 1-2 minutes – nothing to do with esports.
Esports Appeal to Younger Generations
What makes esports wagering so attractive to the gambling industry is the demographic it attracts. While interest in traditional gambling seems to be waning over the years, especially with younger crowds, esports wagering draws a younger demographic of potential customers.
With that being said, it is imperative to keep gambling away from minors, in terms of the athletes being wagered on and those doing the wagering. Esports leagues will be responsible for the protecting their underaged players, but esportsbook operators will need to ensure age compliance of the people placing bets on esports.
Know Your Customer (KYC) procedures will be essential for the future of esports gambling, and it seems that current sportsbook operators are in a good position to ensure such compliance. But then again, Unikrn is already on track with their own KYC procedures.
Unikrn verifies the age and location of their users and then links their account to the games they play. This gives players a chance to bet on their own skills and games. Unikrn generates matches for the player based on their game profile and the profile of said opponents.
Players place bets in a mutual pool on Unikrn, play their favorite game, and come back to Unikrn to claim winnings. Again, product offerings are currently being regulated by states with Unikrn's U.S. operations still largely based in skins rather than currency.
What's Next for Esports Wagering?
According to Bryce Blum, founder of Electronic Sports and outside general counsel at Unikrn, any next steps for esports will have to include considerations of several issues.
He suggests any future legislation around esports wagering needs to address "licensing protocol, age verification, geo-blocking technology, mechanisms to identify and exclude people with gambling problems from participating, responsible gambling education, and mandatory monitoring and reporting of unusual betting-line movements."Top of Form
Additionally, states will have to clarify where they stand on esports competition. Do they consider it in the same category as other sports such as football and baseball? Should it be regulated any differently than those sports?
All of these regulatory components will be essential for esports wagering to follow the break-out success of esports itself.
More About Daily Fantasy Esports
We touched on fantasy esports above but would like to take the opportunity now to go a bit more into detail regarding how it works for those of you who live in a state that does not yet have legal esports betting.
Competitive video gaming meshes well with the daily fantasy sports model because it involves competitions between teams of active competitors. Once you get past the fact that your roster picks are filled by people playing games like Dota 2 and League of Legends rather than football and baseball players, you will find that daily fantasy esports contests work just like "normal" fantasy sports contests.
The best fantasy esports sites host contests that revolve around upcoming gaming tournaments. For example, you might visit DraftKings and join a $3 contest for some upcoming League of Legends tournament. Once you enter the contest, you'll be given a virtual salary of $50,000 that you spend to build an 8-man roster.
At DraftKings, your lineup in a League of Legends contest would consist of 7 players plus one team slot. Your job as the manager of your own fantasy team is to choose gamers to fill slots for top, jungle, mid, ADC, support and two flex spots (can be filled by anyone). Lastly, you would need to choose one entire team to fill your final slot.
Player prices vary based on their perceived strength entering any tournament. If someone has been on a tear lately or is otherwise expected to perform well, that person will cost more virtual money for you to add to your team. Building an effective roster is both challenging and fun because you have no choice but to make tough decisions so you can stay within the salary cap.
Next, your esports site will monitor the next competition and track each player's stats as he competes with his team and against other players. As your picks play in the tournament and achieve kills, assists and other stats, you earn fantasy points for your team. The more points you earn, the more likely you are to win the fantasy league and earn a cash payout.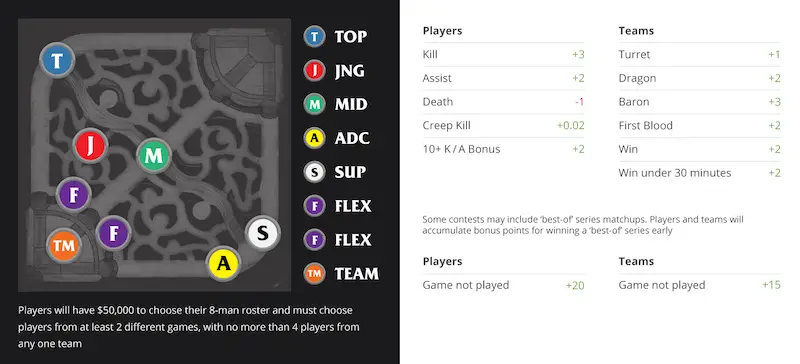 Popular Esports Games
One of the more interesting things about daily fantasy esports is that it is such a dynamic landscape. Old games are frequently updated and new games can be added to the lineup as they grow in popularity. It's a much more fluid environment than the traditional DFS world. The list of games covered by the biggest fantasy sites is bound to change, but here's a quick look at what is popular right now.
League of Legends (LoL) is a team-based game or, more specifically, a multiplayer online battle arena (MOBA). It pits two teams of five players each against one another. The ultimate objective is to advance across the map and destroy the enemy's Nexus. Each team begins with fairly weak characters who grow in power as they kill neutral monsters and earn achievements.
Read more: LoL New Player Guide.
Global Offensive: Counter-Strike Global Offensive (CS:GO) is the latest implementation of the classic first-person shooter first released in 1999. In this game, two teams (terrorists and counter-terrorists) compete to complete objectives such as planting a bomb and disarming the bomb. Victory can also be achieved by killing all members of the opposing team before the objective has been completed.
Defense of the Ancients 2 is another MOBA-style game that loosely resembles a more in-depth variation of LoL. Like LoL, this one also takes place on a large battle arena in which two teams of five players compete to destroy an important structure defended by the enemy.
Smite is yet another MOBA but this one is played from a third-person persecptive that puts you right in the middle of the action. Players form two teams of five players with each player controlling a mythological god that they level up in order to destroy the enemy's Titan.
If you have any experience with Magic: The Gathering, you should have a pretty basic idea of what Hearthstone is all about. Basically, Hearthstone is an online collectible card game in which your objective is to reduce your opponent's health to zero using a carefully-constructed deck of cards consisting of weapons, creatures and spells. As a newbie, you begin with a set of basic cards to choose from and can then unlock rarer and more powerful cards through in-game purchases and by completing single player adventures.