Mississippi was among the first wave of states to launch sports betting following the repeal of PASPA. Today, more than two dozen sportsbooks operate at casinos across the state.
Mississippi sports betting law establishes a minimum age of 21 to participate and requires all wagers to be placed in person at a licensed sportsbook. Mobile sports betting is only permitted to the extent that guests on casino property may place wagers via mobile devices.
Full statewide mobile betting is not yet legal, but lawmakers have introduced numerous bills to date that would authorize the launch of mobile sportsbooks in Mississippi. Currently, the odds seem to favor mobile sports betting eventually coming to Mississippi.
Legal Mississippi Betting Sites
Fantasy Sports:
Rank
Betting Site
Bonus
Rating
Visit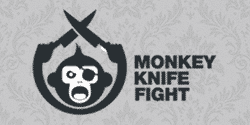 Games of Skill:
Rank
Betting Site
Bonus
Rating
Visit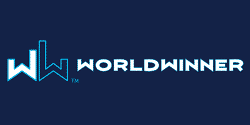 Until online sports betting is legalized, daily fantasy sports contests will continue to serve as the closest alternative. All major fantasy sports sites offer their services to residents and are regulated by the Mississippi Gaming Commission (MGC).
Mississippi Sports Betting
The first Mississippi sportsbooks opened in August 2018 and many more have opened since. There are nearly 30 sportsbooks in operation, all licensed and regulated by the MGC or local tribal authorities.
Key things to know about Mississippi sports betting:
Minimum age of 21 to participate
Wagers may only be placed in-person at a licensed sportsbook
Mississippi does not have legal online sports betting
Mobile wagers may only be placed by guests who are physically located on casino property
List of Sportsbooks in Mississippi
How Mississippi Legalized Sports Betting
Legal sports betting came to Mississippi over two phases between 2017 and 2018. A fantasy sports bill passed in 2017 quietly legalized sports betting by including language repealing the state's ban on sports betting.
The fantasy sports bill passed, but not without controversy. A faction of lawmakers opposed to sports betting realized they had unwittingly signed onto the legalization of sports betting and introduced a bill to reinstate the ban. That effort failed to gain traction and sports betting has been legal in MS since.
The Supreme Court cleared the way for casinos to take advantage of the law by striking down PASPA, the federal law that prohibited sports betting in most states. The MGC approved regulations two months later to give casinos a path to launching retail sportsbooks.
Under the rules approved by the MGC, casinos may accept sports wagers after submitting an application to the MGC and receiving the approval of its Executive Director.
Mobile Sports Betting in Mississippi
Currently, state law only permits retail sportsbooks at casinos. Lawmakers have expressed interest in expanding the law to authorize licensed casinos to operate online and mobile betting platforms but have been unable to pass anything to date.
Several bills to legalize mobile sports betting in Mississippi have been introduced since the state's first sportsbooks opened for business:
All five bills were introduced in early 2020 but were dead in committee by March 2020. All five shared similar language, authorizing mobile sports betting and calling for tax rates in the range of 6-8% on revenues in excess of $134,000 per month.
MS Daily Fantasy Sports
Daily fantasy sports sites are legal in Mississippi and are regulated by the MGC.
Fantasy operators that serve more than 100 members of the public in any single calendar year must acquire a license from the MGC, which involves passing an investigation and submitting to annual compliance audits.
In 2016, fantasy sites were forced to exit Mississippi temporarily after the Attorney General issued an opinion stating that fantasy sports contests constitute illegal gambling. The major daily fantasy operators exited Mississippi following the opinion but were able to return later that year following the passage of new legislation.
Horse Racing Betting in Mississippi
Mississippi lacks a parimutuel racing industry, but horse racing betting is now legal at licensed sportsbooks. Despite an entrenched gambling industry, Mississippi never got around to authorizing parimutuel wagering on its own – that only came after the state issued sports betting regulations in 2018.
There are no active racetracks in Mississippi and the emergence of a significant live racing industry is unlikely. Racetracks in other states with legal casinos have struggled mightily unless coupled with those casinos.
Where to Bet on Horse Races in MS
In 2019, Palace Casino Resort in Biloxi became the first casino to begin taking wagers on horse races held around the country. All wagers taken on horses at Palace Casino are parimutuel in nature, which means they are intermingled with wagers taken in-person at each track and are paid at full track odds. Additional casinos later confirmed plans to also add horse racing betting to the menu.
Online Horse Racing Betting
Online horse racing betting is prohibited in Mississippi. Licensed sportsbooks may only offer horse racing wagers to customers who are physicaly present at the casino. Dedicated online horse racing betting sites are restricted from offering their services to Mississippi residents.
Lawmakers have considered extending current sports betting law to include online/mobile wagering, which may one day lead to online horse racing betting also becoming available.
Online Gambling in Mississippi
Online gambling is restricted under Mississippi law. Online sports betting, online casinos and poker sites are all outlawed in Mississippi. Daily fantasy sports remain the closest approximation to actual online gambling currently.
MS Code § 97-33-1 plainly and thoroughly outlaws participation in all forms of gambling that does not take place at a licensed facility:
Except as otherwise provided in Section 97-33-8, if any person shall encourage, promote or play at any game, play or amusement, other than a fight or fighting match between dogs, for money or other valuable thing, or shall wager or bet, promote or encourage the wagering or betting of any money or other valuable things, upon any game, play, amusement, cockfight, Indian ball play or duel, other than a fight or fighting match between dogs, or upon the result of any election, event or contingency whatever, upon conviction thereof, he shall be fined in a sum not more than Five Hundred Dollars ($500.00); and, unless such fine and costs be immediately paid, shall be imprisoned for any period not more than ninety (90) days….
MS Code § 97-33-5 takes it one step further than most states by imposing additional fines on individuals convicted of illegal gambling equal to the amount of money won:
In a prosecution for gambling or gaming, in addition to penalties elsewhere provided, the jury shall find the amount won, and it shall be the duty of the court to enter judgment against the winning party for the amount so won, to be collected and paid over as fines.
Additional state laws make it a crime to host games of poker, to allow poker games to take place on one's property and even impose fines on people who witness illegal poker games and fail to report them to the authorities.
The Mississippi Gaming Commission offers further clarification on an FAQ page that address online gambling:
Is internet gambling legal?

No. Internet gambling is illegal under state law.

Online sites may advertise they are "legal" and "licensed" forms of gaming. They may be legal or licensed where the bets are received, but it is illegal to place bets from Mississippi with these businesses.
Lawmakers have attempted to legalize online gambling in multiple years to no avail. Bills seeking to establish the Mississippi Lawful Internet Gaming Act were introduced and killed in committee four times from 2012 to 2015. No similar efforts have emerged since then.
Mississippi Lottery
Mississippi was one of just six states without a lottery until the legislature approved a bill in August of 2018 to establish a state lottery. The Senate and House approved the bill with a close vote to send it to Governor Phil Bryant for his signature.
Lawmakers said it could take as long as two years for the lottery to actually go live as they prepared to establish the Mississippi Lottery Corporation, appoint a board of directors and get everything in place to take the first games live.
In the end, the lottery launched a bit earlier than expected with the first scratch-off tickets going on sale in November 2019. The MS Lottery recorded more than $2.5 million in ticket sales within the first 24 hours.
The MS Lottery initially launched with instant win tickets only but with plans to begin selling tickets to Powerball and Mega Millions in January 2020 after acceptance into the Multi-State Lottery Association (MUSL).
Online lottery sales have not been approved by the MS lottery yet, but the legislation does not specifically outlaw them either. The only times the word "online" is used in the law that authorized the lottery is in the context of networked interstate games such as Powerball. Mississippi is a fairly conservative state when it comes to lotteries and was lucky to even get a lottery approved, so we do not have our hopes up for online ticket sales any time soon.
Revenue raised by the lottery is earmarked such that the first $80 million will be put towards roads and bridges. Any revenue in excess of $80 million will go to education.
Customers must be 21 or older to purchase tickets and winners are allowed to remain anonymous if they wish.