The legal landscape for gambling in Mississippi is fraught with contradictions. On one hand, Mississippi has a large gambling industry with nearly three dozen casinos located in the Gulf and upper/lower river regions. Tunica, Mississippi is one of the largest gambling regions in the country third only to Las Vegas and Atlantic City.
On the other hand, the state is home to some of the strictest gaming regulations in the nation. Mississippi does not allow parimutuel horse wagering, private poker games or even a state lottery. The state bans basically every form of betting not specifically legalized in the state. If it doesn't take place in a licensed casino, it's probably illegal.
Real Money Betting Sites Legal in Mississippi
Fantasy Sports:
Rank
Betting Site
Bonus
Rating
Visit
Games of Skill:
Rank
Betting Site
Bonus
Rating
Visit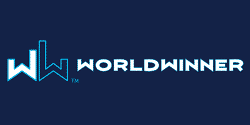 Online betting is similarly restricted in Mississippi. The only forms of legal internet wagering are fantasy sports and games of skill. Online poker, horse racing and gambling sites are all illegal within the state. Dozens of offshore betting sites offer their services to Mississippians but state laws clearly state that even if a gambling site is legal in some other jurisdiction, it is not legal within the state.
The FAQ page of the MS Gaming Commission has this to say regarding internet gambling:
Is internet gambling legal?
No. Internet gambling is illegal under state law.
Online sites may advertise they are "legal" and "licensed" forms of gaming. They may be legal or licensed where the bets are received, but it is illegal to place bets from Mississippi with these businesses.
On the other hand, there does seem to be a genuine desire in the state to legalize some forms of online gaming. There has been an initiative every year since 2012 for the state to legalize and regulate online poker. At least one state lawmaker introduced legislation in 2012, 2013 and 2014 that would have the state regulate and license online poker sites and casinos within the state. None of these measures have ever made it through the process.
State lawmakers have recently mulled over the possibility of setting up a state lottery to fund education and other public initiatives. State Representative Alyce Clarke voiced her support for a lottery in early 2014 when she said that "it doesn't make sense for me to go across the river and take care of their children when our children need that money here in Mississippi."
Fantasy Sports
Fantasy sports sites operated in Mississippi until 2016, then took a break after the Attorney General issued an opinion stating that fantasy sports meet the state's definition of illegal gambling. The major fantasy sites left Mississippi, but were later invited back after new legislation was signed into law by governor Phil Bryant.
A Temporary Fix
In 2016, the state legislature introduced and passed SB 2541 and send it to the governor's office. The governor signed off on the bill and invited fantasy sites back to Mississippi as of July 1st, 2016. However, SB 2541 was a temporary bill designed to expire after one year. During that time, lawmakers were asked to form a task force that will study the industry and propose regulations for a more permanent legal framework in Mississippi.
Regulations in the temporary bill include:
Anyone who hosts a real money fantasy contest for 100 or more members of the general public is considered an operator and must adhere to all regulations
The value of all prizes must be made known in advance of any fantasy contest
Winning outcomes are not based on the score, point spread or individual performance of any one athlete or one team
Prevent employees and relatives of employees from competing in real money contests anywhere
Prevent sharing of "inside information"
Offer self-exclusion programs for customers
Verify all customers are 18 or older
Disclose the number of entries a player may submit to each contest and employ measures to ensure players do not enter more than the maximum allowed number of entries
Mississippi Gets Permanent DFS Legislation
In March of 2017, Mississippi Governor Phil Bryant signed a new bill into law establishing a more permanent framework for the regulation of daily fantasy sports. House Bill 967 keeps in place all regulations found in the temporary bill (see above) and also adds several others.
New regulations adopted by HB 967 include the prohibition of third-party scripts used by players to gain an advantage in DFS contests, enforcing maximum numbers of entries players may enter into any single contest and identifying highly experienced players with symbols visible to all other players. The law defines "highly experienced players" as players who have entered more than 1,000 contests or who have won more than three individual prizes each worth $1,000 or more.
The new legislation requires operators to limit the number of entries into contests according to the following rules:
Contests open to 12 or fewer players: one entry per person
Contests open to more than 12 but fewer than 37 players: maximum of two entries per person
Contests open to more than 37 but no more than 100 players: maximum of three entries per person
Contest open to more than 100 players: Each player restricted to purchasing no more than 3% of all total entries or 150 entries (whichever number is smaller)
However, the law does allow fantasy sites to host contests with unlimited entries provided those contests have entry fees of $50 or higher and the total number of unlimited-entry-contests comprise less than 2% of all contests offered by that site.
The regulation of daily fantasy sports in Mississippi now falls under the Mississippi Gaming Commission. Licensing fees for DFS operators are set at $5,000 and licenses are good for three years. Additionally, sites are now on the hook for an 8% tax applied to net revenue earned in Mississippi.
Sports Betting in Mississippi
Mississippi's tendency for contradictions extends to the prospect of sports betting legalization as well. A fantasy sports bill passed in 2017 opened the door for sports betting, then a proposed bill attempted to close the door. Now, it is starting to look like momentum is growing to legalize and regulate sports betting once again.
The bill seeking to ban Mississippi sports betting failed to make any traction and died before becoming law, but its background is interesting. Lawmakers introduced this bill after they learned the fantasy sports bill they passed in 2017 contained language that essentially legalized sports betting in the event the national ban is overturned. After learning they had unwittingly approved of sports betting, some lawmakers tried to pass new legislation reinstating the state-level prohibition.
That brings us up to today. Sports betting is no longer prohibited in Mississippi, but the authority to control it remains firmly in place with the Mississippi Gaming Commission. If the federal prohibition is repealed, the Commission would be able to authorize and regulate sports betting that takes place in-person at approved casinos.
This could all happen without passing any additional legislation. However, additional legislation would be needed to authorize mobile or online sports betting in Mississippi. You can read more about that in this interesting interview Legal Sports Report conducted with the Commission's deputy director.
Online Skill Games
Certain games of skill do not fall under Mississippi's definition of "gambling" even if they include wagers between the players. One of the Game Show Network's websites, WorldWinner.com, offers a selection of skill-only games such as Scrabble that can be played against other people for real money. These games are 100% legal under MS law.
The idea of playing games of skill for money is intriguing but there's not a lot of interest among the general public. Some of it probably has to do with a lack of effort among the leading skill gaming sites to update their software or host anything other than low stakes games. If you'd like to try a few games for yourself, just head over to World Winner and sign up for a free account.
Poker in Mississippi
Mississippi has a healthy legal poker industry but the laws regarding games are strict. Most of the state's casinos host a poker room and major tournament organizers such as the WSOP usually have at least one stop in Tunica. If you don't mind getting up and driving to the nearest casino, Mississippi is a great place to be a player.
That's where the good news ends. The bad news is Mississippi is very much against poker that doesn't happen in a licensed casino. It is considered a crime to participate in social poker games and the state does not sanction any sort of online poker for real money.
§ 97-33-1 of the Mississippi Code states it quite clearly:
"If any person shall encourage, promote or play at any game, play or amusement, other than a fight or fighting match between dogs, for money or other valuable thing, or shall wager or bet, promote or encourage the wagering or betting of any money or other valuable things, upon any game, play, amusement, cockfight, Indian ball play or duel, other than a fight or fighting match between dogs, or upon the result of any election, event or contingency whatever, upon conviction thereof, he shall be fined in a sum not more than Five Hundred Dollars ($ 500.00); and, unless such fine and costs be immediately paid, shall be imprisoned for any period not more than ninety (90) days."
§ 97-33-5 of the MS code applies additional fines to those caught participating in "gambling" (which includes poker in MS). This section states that in addition to any other penalties, any person caught gambling shall be fined an amount equal to the amount of money won by the gambler.
Additional state laws make it a crime to host games of poker, to allow poker games to take place on one's property and even impose fines on people who witness illegal poker games and fail to report them to the authorities.
Fortunately, the state does still have a glimmer of hope. In every year since 2012, state lawmakers have proposed legislation to legalize and regulate internet poker and gambling. The Mississippi Lawful Internet Gaming Act has been killed in committee four times so far (2012, 2013, 2014 and 2015) but it shows there is at least some demand for online gaming in the state.
It is difficult to predict when or if online gaming will come to Mississippi but there is clearly some interest in making it happen. Mississippi is in some ways a very gambling-friendly state and in other ways, very anti-gambling. If the state's land-based industry ever makes a serious push for online gaming, it will only be a matter of time.