Boston-based DraftKings made its name as one of the leading fantasy sports sites in the USA over the first few years of operation and established a large base of customers in doing so.
Leveraging its success as a known brand in online fantasy, the company launched DraftKings Sportsbook in August 2018 for New Jersey customers and rapidly expanded into additional states from there.
DraftKings Sportsbook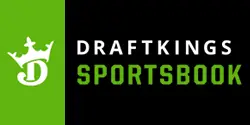 DraftKings Sportsbook
The world's leading daily fantasy site now offers real money sports betting and casino games in addition to daily fantasy contests. DraftKings Sportsbook is licensed in a growing number of states and offers DFS in most others.
Pros
Mobile and online betting from a trusted name
In-play betting offered
Can "cash out" bets early to limit losses or protect winnings
Sleek, easy-to-understand interface
Cons
Limited number of deposit options
DraftKings Sportsbook Info
More recently, DraftKings got into online gambling with the launch of DraftKings Casino. The shift to the casino business was more of a slow transition versus the aggressive tact DraftKings took with sports betting. It began with the launch of a single blackjack game offered through the sports betting app, and later with the launch of additional games.
Today's DraftKings review will cover each of its key offerings in great detail. We will begin with a DraftKings Sportsbook review and move from there to discuss the daily fantasy and casino offerings.
DraftKings Sportsbook Review
DraftKings Sportsbook entered the New Jersey market in 2018 and is now available in a growing number of states. Today, DraftKings offers mobile betting in each of the following states:
New Jersey
Pennsylvania
Michigan
Virginia
Colorado
Indiana
Illinois
New Hampshire
West Virginia
Iowa
Tennessee
DraftKings has also launched retail sportsbooks in Mississippi and New York and has plans to launch mobile betting in additional states as legislation permits.
DraftKings Pivot from Daily Fantasy to Online Sports Betting
Prior to entering the sports betting business, DraftKings operated as the world's largest daily fantasy sports site, home to some 9 million customers from across the country.
Numerous major cash injections from investors turned the fledging fantasy site into a behemoth on the back of aggressive marketing campaigns. DraftKings operated strictly in the fantasy sports arena for the first six years of its existence but moved to sports betting after a Supreme Court decision ruled the federal ban unconstitutional.
Now, DraftKings fantasy and sports betting are provided on one platform. For customers, this means you can log in to your DraftKings account to place a bet on the Steelers to beat the Eagles and then immediately turn around and enter a fantasy football contest using the same account balance.
With widespread brand awareness and a database of millions of qualified sports fans, DraftKings entered the sports betting business with a running start. Prior experience in the online gaming space also eased the transition to sports betting. From day one, DraftKings Sportsbook covered mainstream and niche sports alike with a wide range of wagers.
DraftKings Sportsbook Bonus
20% up to $1,000 Deposit Bonus
DraftKings Sportsbook offers a simple but large welcome bonus for all new customers. Bettors can claim this offer by signing up for an account and making a first deposit of at least $5. DraftKings will match it 20% to give new bettors up to $1,000 extra.
As an example, a customer who makes a first deposit of $50 would receive a $10 bonus while a customer who makes a first deposit of $5,000 would receive the maximum bonus amount of $1,000.
No bonus code is needed to claim this offer.
Clearing the DraftKings Bonus: Bonus funds are issued as site credit that may be used to place wagers at DraftKings. The bonus funds are released into customers' accounts at a rate of $1 in bonus money for every $25 wagered at DraftKings Sportsbook, Casino, or Poker.
Visit DraftKings Sportsbook and Claim Your Bonus Now:
Sports Covered and Types of Bets Offered
DraftKings covers 60+ sports throughout the year, including all the major US and international leagues along with a good number of the world's lesser-known sports. Availability varies based on season and local state regulations (for example, some states allow esports while others do not).
| | | | |
| --- | --- | --- | --- |
| Athletics | Aussie Rules Football | Bandy | Baseball |
| Basketball | Beach Volleyball | Cricket | Curling |
| Cycling / Cyclo-cross | Darts | Esports | Boxing |
| MMA | Football | Golf | Handball |
| Hockey | Horse Racing | Lacrosse | Motor Sports |
| Netball | Olympics | Entertainment / Specials | Pesäpallo |
| Rugby League | Rugby Union | Snooker | Soccer |
| Speedway | Surfing | Swimming | Tennis and Racquet Sports |
| Volleyball | Winter Sports | | |
The types of bets on offer cover much more than just who will win the game. DraftKings launched with a wide range of betting options from the beginning. If you visit any particular game on the DraftKings Sportsbook website or mobile app, you'll see dozens of other options including in-play betting.
What makes in-play betting different than traditional betting is it happens during the game and not just before the game. You can, for example, watch the first half of a game between the Giants and Broncos to get a feel for the momentum of the game and then place a bet at the current odds. Or, if the ball game is tied after nine innings, you might decide to place a bet at the top of the 10th inning on who will pull off the victory.
In June 2019, DraftKings Sportsbook launched an even faster form of in-play wagering called Flash Bet. The offering was launched exclusively for tennis at first with plans to expand the offering to other sports.
The basic idea behind Flash Bet is to give customers a chance to place very short-term wagers that are paid instantly as the game progresses. In tennis, for example, you can place in-game wagers quickly between points as a match happens.
Meanwhile, the live betting interface depicts the tennis ball traveling back and forth across the court along with live updates and a running record of your results so far in the match.
DraftKings also offers an early cashout feature for in-play bets. For instance, if you bet on the Giants to beat the Broncos and then halfway through the game, you see the Broncos up by 14, you can cut your losses and cash out early. Likewise, you might see the Giants get a lead and decide to claim a reduced payout in order to avoid any late-game surprises.
Here's how DraftKings co-founder Matt Kalish put it when interviewed by North Jersey on the day DraftKings Sportsbook launched:
We have the capability to offers dozens of sports. We're working with regulators in New Jersey to determine what sports we will offer, and over time more may be available. But all major American sports – we're not missing anything that people would expect.

What's interesting is the depth. You don't come on and only see, say, the Giants to win. There are dozens of markets within the game, real-time priced in game wagers. And there is the capability of cashing out bets already made. It's really an amazing platform with amazing depth.
DraftKings Mobile Sportsbook
DraftKings originally rolled out its sports betting service as a mobile-first product and that's where the focus remains today. However, desktop users may also visit DraftKings.com for an online betting experience that does not require a mobile device.
You'll find the official download links for Apple and Android smartphones here.
Anyone familiar with DraftKings fantasy will not be surprised to see the sports betting app is clean and well-designed, as is par for the course with DraftKings.
The home screen of DraftKings mobile presents a quick listing of important promos and popular bets while a navigation bar along the bottom edge of the screen can be used to navigate to specific sections such as a listing of all promos, a full list of sports and in-game betting.
There are also places on the app where you can view in-game scoring, the statuses of your outstanding bets and manage your account. In short, the app provides everything you need to set up your account, bet on sports and cash out when you're done.
DraftKings App Screenshots
DraftKings Sports Betting Pools
DraftKings Pools are a sort of cross between daily fantasy and traditional sports betting in which you sign up for a contest, pay an entry fee and then make a number of straight-up picks. Then, prizes are paid out to the players who make the most correct picks in a tournament-style structure.
For example, a recent DraftKings Pools contest came with a $3 buyin and a guaranteed $10,000 prize pool. The contest covered a weekend slate of 15 NFL games. After paying $3 and entering the contest, you would pick which team was going to win straight up in each of the 15 games.
After the last NFL game was played, prizes were paid out as follows:
50% of the prize pool was split among the entrants with the largest number of correct predictions
30% was split among those with the second-highest number of correct predictions
15% was split among those with the third-highest number of correct predictions
5% was split among those with the fourth-highest number of correct predictions
Pools Contest Screenshots
DraftKings Live Streaming Sports
DraftKings Sportsbook offers live streaming sports feeds for certain leagues integrated into the mobile app. Customers with an account balance greater than $0 can log in to the app and watch live sports at no extra charge in all jurisdictions except Iowa.
Currently, DraftKings provides live streaming sports for the following leagues:
Korean Baseball Organization
D1 Bundesliga Soccer
Table tennis
In a press release announcing the launch of live streaming, DraftKings said it would be looking to expand its streaming options over time. Although Korean baseball and German soccer are not exactly top draws in the US, this is a start and portends well for future deals – possibly with more mainstream sports.
State-Specific Wagering Restrictions
This portion of our DraftKings Sportsbook is reserved for special, state-by-state considerations. Each state in the US regulates sports betting a bit differently, and that has an impact on how licensed betting sites operate.
New Jersey: New Jersey regulations (pg. 56) prohibit betting sites from accepting wagers on college games or events that take place in New Jersey or on any single college game/event that involves a NJ college team, even if that event takes place elsewhere.
West Virginia: DraftKings WV customers have access to pro and college betting with no restrictions on in-state games unlike New Jersey. Esports betting is also permitted as long as all competitors are at least 18 years old.
Indiana: DraftKings IN customers may also bet on pro and college games alike. In-play betting is allowed for both, but Indiana law restricts sportsbooks from accepting in-play wagers on individual college athletes.
Iowa: DraftKings Iowa is allowed to accept wagers on pro and college sports, but there is a restriction on in-play prop bets during games involving Iowa college teams.
Colorado: DraftKings Colorado may accept wagers on college games but is prohibited by state law (pg. 12) from accepting prop bets on college games.
Tennessee: Tennessee law allows DraftKings to take wagers on college games, pro sports, and esports but prohibits DraftKings from offering in-play prop bets on individual college players or teams.
Michigan: Michigan sports betting law does not implement specific restrictions on college betting. Local sportsbooks and betting sites may accept wagers on all college games, including those that include Michigan universities.
DraftKings Sports Betting Plans for Each State
Below is a list of states in which DraftKings Sportsbook either already operates or will likely operate based on partnership agreements it has reached with major casino operators.
DraftKings Daily Fantasy Review
DraftKings originally launched in 2012 as a pure daily fantasy sports site. Heavy advertising, a polished platform and large prize pools quickly established DraftKings as one of the country's go-to fantasy sites.
DraftKings has been particularly effective in securing funding, aggressively advertising its wares and pivoting to take advantage of new opportunities. To date, DraftKings has secured nearly $700 million in funding to power its operations according to Crunchbase and now operates in all but a handful of states.
Today, DraftKings controls a large portion of the daily fantasy market with FanDuel.com providing its only real competition. The DraftKings.com website and its mobile apps host daily fantasy contests across 10 major sports for customers in the US, Canada, UK, Malta, Germany, Ireland and Austria.
Our DraftKings review will go into great detail explaining what it offers and how it all works, but some of the highlights include:
Daily fantasy contests for the NFL, college football, MLB, NBA, college basketball, NHL, golf, tennis, NASCAR, soccer, MMA, CFL, League of Legends, AFL and EuroLeague
"Millionaire Maker" contests every weekend with first-place payouts of $1 million
Beginners only contests, heads-up contests, double-up contests, satellites to live events and variations of each
Visit: www.draftkings.com
Is DraftKings Fantasy Sports Legal?
DraftKings.com is legal in the US aside from the handful of states listed below. Anti-gambling legislation passed in 2006 (the UIGEA) granted a carve-out to fantasy sports at the federal level and the vast majority of states have no issue with daily fantasy.
A small number of states do have laws in place that treat daily fantasy as a form of unlawful gambling, and DraftKings does not accept customers from those states. If you live in any of the following states, DraftKings will not allow you to participate in paid contests.
Restricted states: Arizona, Hawaii, Idaho, Louisiana, Montana, Nevada and Washington
DraftKings.com Overview
Draft Kings offers daily fantasy sports betting for ten sports leagues. These include the MLB, NFL, NBA, NHL, college football, college basketball, the PGA, certain esports and more. In all sports, your goal is to assemble a team of the best players possible while remaining under your salary cap. As your picks earn points in the real world, your team earns points in the fantasy realm.
Contests are hosted at a variety of stakes ranging from $0.25 to $5,300. If you win, you get a real money payout based on the size and buyin of the contest. Heads-up matches are played in winner-take-all format while the largest tournaments produce hundreds of winners. Some of the biggest fantasy tournaments at DraftKings award six or seven-figure prizes to the winners.
DraftKings Fantasy Bonus
Free Entry + 20% up to $500 Welcome Bonus
DraftKings offers all new customers a free ticket entry into a $3 contest plus a 20% first deposit match bonus worth up to $500. You can claim this offer by signing up for an account and making a first deposit of at least $5. No promo code is necessary to receive your bonus.
Claim Your Bonus Today at:
The deposit match bonus is set at 20% the size of your first deposit. For example, a $100 deposit will get you an extra $20 while a $500 deposit will get you can extra $100. If you deposit $2,500 or more, you'll max out the bonus to get an extra $500 in bonus funds.
Important things to know about the bonus are that it is issued as site credit and is released in increments as you participate in real money contests. This means the bonus cannot be withdrawn, but it can be used to win money that can be withdrawn. Every $25 you spend on entry fees unlocks $1 of bonus money until the full bonus has been released.
How DraftKings DFS Works
The DraftKings website and mobile apps (available for iOS and Android) are fairly intuitive. If you have any prior experience with daily fantasy sports, you'll see what's going on here immediately.
After logging in and making a deposit, the main lobby is where you'll spend the majority of your time. This is where you browse open contests, manage your account and find the games you'd like to try.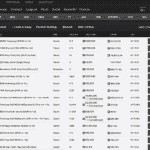 The lobby uses a simple menu system to organize the different types of contests. Just select any menu item along the left side of the screen to switch between guaranteed tournaments, qualifiers, head-to-head matchups and so on. There's also an option to filter the contests by sport. The advanced filters feature allows you to narrow down the list of upcoming competitions by time, entry fee and number of players.
Choose any detailed contest to view that contest's details. The detail screen shows you all the relevant information such as number of registered players, how the prize money is awarded, which games this contest will cover and more. If you like what you see, you can begin drafting your team.
Standard contests at DraftKings.com comes with a virtual salary cap of $50,000. Each player comes with an associated cost related to that player's overall perceived strength. The stars of the league can cost upwards of $9,000 while cheaper players can be picked up for a couple thousand dollars. Your goal here is to draft the best possible team while staying within your salary cap.
While drafting your team, you can click on an individual player's name to see that player's details. Doing so will bring up a min-bio for that player plus his recent stats and any relevant news from around the league. For example, here's what I saw recently when I selected Patrick Mahomes: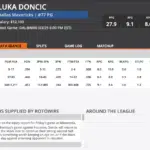 DraftKings Contests
The various types of contests at DraftKings all use the same basic format of picking teams and racking up points. Where they differ is in how prizes are awarded and the number of contestants in each match. All contests cover either a single day or weekend of games.
Major DraftKings Fantasy Events
Each season, Draft Kings hosts at least one major event for each sport. The NFL has its own championship event, the MLB has another one and so on. These events are massive and grow larger every year. In some cases, you can win as much as a million dollars as the first-place winner.
These events change every year as DraftKings.com grows in popularity. The major events for the NFL and MLB remain mostly the same but the prizes tend to get bigger each year. Additionally, Draft Kings adds new special events to the lineup. For this review, I'll recap just a few of the major DraftKings contests held in recent times. This should give you a pretty good idea of what some of the biggest events are like at Draft Kings.
Overall Impression of DraftKings Fantasy
Choosing a daily fantasy site ultimately comes down to making a choice between DraftKings and FanDuel. There are other options out there, but the Big Two are the best bets for the vast majority of mainstream sports fans.
I personally have always been partial to DraftKings due to its software and larger prize pools. FanDuel has its strong points as well, but DraftKings is home to the biggest contests and the most diverse range of contests. Additionally, DraftKings covers a wider range of sports (even including esports).
You will not go wrong at either site, but my favorite out of the two is DraftKings.com.
DraftKings Casino Review
We originally published our DraftKings Casino review within days of it going live and it was clear at the time that this was still very much a work in progress. Just a handful of games were available and there was not a single live dealer game to be seen.
A lot has changed since then, so we're back today with a second look with updated info across the board. DraftKings Casino is now a more well-rounded gambling site with slots, table games and live dealer games on offer.
The casino games at DraftKings can be found inside the existing sports betting app for iOS and Android users or by logging in at DraftKings.com. Alternatively, gamblers may download the standalone DraftKings Casino app.
DraftKings Licenses
DraftKings Casino Bonus and Promotions
DraftKings does not yet have a bonus specific to the casino, although it does host frequent short-term promos that change on a regular basis. You will need to log in to view your latest offers, but some examples of recent promotions include:
50% up to $500 Deposit Bonus: DraftKings recently hosted a sitewide reload bonus for new and existing customers alike. Every customer who deposited $5 or more during the promotional period earned an extra 50% in bonus funds. This bonus was marketed primarily at sportsbook users, but a closer look at the T&Cs revealed the bonus could also be cleared by playing casino games.
Bet $20 on Blackjack, Get a $5 Free Sports Bet: When DraftKings first launched online blackjack, all customers were given an offer to place $20 in blackjack wagers to earn a free $5 bet to use in the sportsbook.
Friday Slot Bonus: Another recent promotion from DraftKings Casino offered players a chance to win $1 in bonus funds for every spin played at the new slot called Finn and the Swirly Spin. This offer was good for up to $15 in site credit.
$100K Sweepstakes: The $100K Sweepstakes promotion recently offered customers a chance to win a $1,000 free sports wager. All that was required was to play a real money casino game during the month-long promotion to earn 1 entry per day.
If and when DraftKings Casino launches an official new customer casino bonus, we'll update this page. In the meantime, keep a look out for any e-mails from DraftKings. They will likely let you know if they decide to offer a full-fledged welcome bonus.
Download the DraftKings Casino App to try casino games today at:
DraftKings Casino Games
DraftKings Casino originally launched with a small handful of games but has expanded the lineup significantly since then. The casino now offers hundreds of slots, dozens of table games and a full menu of live dealer games in what is now a well-rounded gambling app.
In January 2020, DraftKings reached a deal with Scientific Games to dramatically expand its casino games lineup. According to a press release, Scientific Games agreed to grant its entire library of casino games to DraftKings customers.
Currently, the DraftKings Casino collection includes:
Casino Software Review
DraftKings has operated on a quality software platform dating back to its days as a pure fantasy site. That tradition continues with the launch of DraftKings Casino, first as an addition to the sportsbook app and then later as a separate mobile app. Customers may still play some casino games through the sportsbook app, but a dedicated casino app is also available for iOS and Android devices as well.
The games themselves are powered by numerous well-known software developers in the casino industry. Blackjack and roulette both run smoothly on mobile devices with minimal loading times and graphics that mimic the real thing about as closely as one could hope on a mobile device.
DraftKings slots take a bit longer to load, but nothing excessive. Each slot game is designed with mobile players in mind, so large buttons and simple navigation makes it fairly straightforward to adjust wager sizes, choose the number of paylines, spin the reels and to see how much you've won.
Games can be played in portrait or landscape mode with the exceptions being Wheel of Fortune and video poker, which must be played in landscape mode. Overall, it's clear DraftKings, IGT, NetEnt, Scientific Games and the rest have put some thought into designing a quality mobile-first casino.
DraftKings Casino Screenshots
DraftKings Mobile Casino
DraftKings Casino is offered as an extension of the existing sportsbook app for iOS and Android devices or alternatively as a standalone casino-only app. If you already have DraftKings Sportsbook on your mobile device, you can log in there to find the casino. Otherwise, you can head to the app store and search for "DraftKings Sportsbook" or "DraftKings Casino" to get the app.
The mobile casino apps functions as well as we would expect from DraftKings by now. Loading times are minimal and each game runs smoothly. Most games can be played in either vertical or landscape mode at your discretion.
DraftKings mobile provides access to the full range of games. This includes slots, table games and even live dealer games.
DraftKings Mobile Screenshots
Final Thoughts
DraftKings Casino is a quality operation overall even though its games list is still dwarfed by some of the larger gambling sites such as Golden Nugget. However, the steady expansion of games is slowly but surely putting DraftKings in contention with the other big casino operators on the market.
Strong software backed by a trusted name is always a winning combination. There are still online casinos out there with more game variety, but being able to play casino games and bet on sports with DraftKings with a single account is mightily convenient.
DraftKings Deposit Methods
DraftKings Sportsbook accepts a handful of deposit methods but comes up a bit short compared to other sportsbooks in terms of sheer variety of options. That being said, the deposit methods DraftKings does accept should work for the vast majority of people:
Credit and debit cards: DraftKings accepts Visa, Discover and Mastercard.
Online banking: Select this method to transfer funds from your bank to DraftKings with no credit card necessary.
PayPal: Use your PayPal account to transfer funds to and from DraftKings Sportsbook instantly.
Skrill: Skrill is an e-wallet similar to PayPal but with a greater focus on serving the online gaming industry.
Play+ prepaid card: The DraftKings prepaid card allows you to make deposits online using your own credit card, debit card or bank transfer. You will also receive a physical prepaid card in the mail that can be used to withdraw cash at ATMs and to make purchases anywhere Discover is accepted.
Wire transfer: Wire transfers take 1-2 business days and may require a trip to the bank, but this option is useful for making larger-than-normal deposits.
The standard maximum deposit for all new customers is $2,500, but funding limits can be increased significantly by completing identity verification.
If you have any trouble depositing with a credit or debit card, you can thank your bank for that. Some banks still refuse to work with anything related to online betting or gambling. Bank transfers, PayPal, Skrill, prepaid card and wire transfer all serve as reliable alternatives for anyone having issues with a credit card deposit.
PayPal is even easier once you have a PayPal account. You may fund your PayPal account with credit or debit cards in addition to online banking transfers. Once you have a funded PayPal account, you can then transfer that money on to DraftKings. PayPal also comes in handy as a withdrawal method when you're ready to cash out your winnings.