WinView Games is the newest legal fantasy betting site on the block and it is completely unique compared to other sports platforms we have reviewed to date. So naturally, we had to come up with a WinView review to share our thoughts and explain how it all works.
WinView Games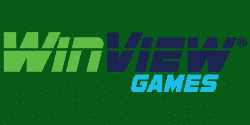 WinView Games
WinView Games is a predictions-based sports app that allows you to put your knowledge to the test against other fans and win real money payouts. Contests happen in real time coinciding with games and ask you a series of in-game questions such as who will score the next point. Your goal is to grow a virtual bankroll, make better predictions than your opponents and win money.
Pros
Unique and fast-paced sports contests
Contests happen in tandem with real games on TV
Instant payouts at the end of every contest
Covers many sports: NFL, NBA, MLB, MMA and more
Cons
Relatively new and untested operator
Contests hosted on iOS and Android apps only
In short, WinView is an app that hosts free and paid predictions contests that test your knowledge against other fans in real time. You start with a virtual betting bankroll and then answer proposition-style questions as the game plays live on TV. Every correct answer grows your bankroll by the betting odds for that question, and every wrong answer drains your bankroll. Whoever has the biggest bankroll at the end of the contest wins a cash payout.
WinView contests are coordinated to happen live in tandem with NFL, NBA, MMA and other sporting events. As you watch the game, you'll be answering short-term questions such as whether or not the Patriots will score on this drive, if the next basket will be a 3-pointer and so on.
Technically, it's a form of fantasy sports because it's all based on growing a virtual bankroll and no money changes hands on individual bets. In practice, it sure feels a lot like sports betting. Unlike sports betting, however, you do not play against the house. You're just testing your knowledge against other fans as you try to grow the biggest virtual bankroll by answering quick yes-or-no questions during the game.
Download the App and Learn More at:
How WinViewGames Works
WinView Games ensures its legality by adhering to the legal definition of fantasy sports, but the website itself makes sure to point out that WinView is NOT fantasy sports. WinView does not have you draft players, build lineups and then watch a handful of games hoping your players perform well on the field.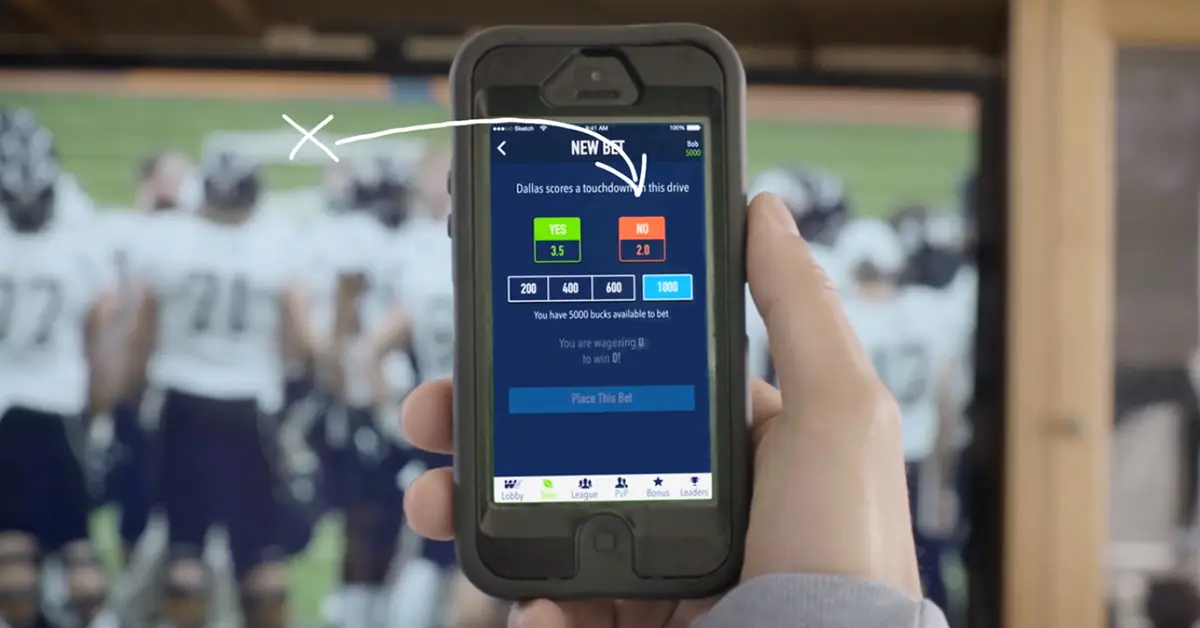 The Basic Concept
Rather than drafting teams of players, users are asked a series of predictive question as the game happens in real time. As you play, you'll be asked questions such as whether or not the current drive will result in a touchdown or if the next basket made will be a 3-pointer. This all happens in real time as the game is being played, so you can watch the game on TV while competing against other people for real money through the WinView app.
The WinView concept is comparable to handicapping tournaments. Each WinView contest starts you off with a virtual betting bankroll. It is from this bankroll that you place short term predictions at various payout odds with the goal being to increase your betting bucks balance and end up with a bigger ending balance than the competition.
Here's a quick look at some screenshots that should help explain how it works and what looks like when you're actually in the middle of a contest:
WinView Games Contests
WinView offers a number of contest types that will be familiar to former daily fantasy players.
Ticket Only Freerolls: These are completely free to enter and offer tickets as prizes that you can use to enter additional contest types.
Freerolls: Enter these with tickets won by playing in other free contests. Ticket tournaments pay even more entry tickets as well as promote you up through the global leaderboard for cash prizes.
Beginner: You may enter beginner games for your first 20 contests only. This allows you to test the waters with other beginners before entering the deeper waters with other veterans.
Classic: Tournament-style contest that offers varying payouts to the top of the field. Finish in first for the biggest prize, second for a not-as-big prize and so on. Prizes vary based on entries collected and number of players.
Multiplier: These tournaments pay 2x to 5x your entry fee in prizes. For example, a 3x multiplier would pay 3 times the entry fee to the top 1/3rd of the field at the end of the contest.
50/50: Basically a type of double-up tournament. Half the field earns a 2x payout.
WinView Games Promotions and Bonuses
WinView games has been around for a while as a free-money platform, but they have only recently begun hosting real money contests with cash prizes and are just now making a big push to spread the word. A part of that effort includes hosting a variety of promotions and bonuses for new customers.
Free Social Leagues
WinView supports free social leagues that you can organize with complete control over who you invite. You can invite up to 19 other people using e-mail addresses, Player ID or anyone on your WinView friends list.
Social leagues do not provide real money payouts, but they do maintain a leaderboard to ensure you achieve those important bragging rights over your friends and foes.
Banking Options
Your WinView Games account may be funded with $10 to $500 at a time via PayPal, credit card or debit card. Note that WinView allows customers to sign up for guest accounts to try the service, but you'll need to register a real user account with your e-mail address or log in via Facebook to make a deposit.
Any money you win is yours to keep. Leave it as it is to enter more contests or withdraw it to your PayPal account for some extra spending cash this weekend. WinView can also send you a check in the mail if you're dead-set against using PayPal.
PayPal withdrawals take around 2-3 business days while checks take around 7-10 business days before the money is in your hand.
Accepted/Restricted States
Real money contests are legal in 39 states in accordance with state-level gaming laws. Real money contests are be available in all states except the following:
| | | | |
| --- | --- | --- | --- |
| Arkansas | Iowa | Louisiana | Michigan |
| Montana | New Jersey | Nevada | South Carolina |
| Tennessee | Vermont | Washington | |
You can download the app for iOS or Android devices by visiting the WinView games website to play in free games in all 50 states as well.