What Are Single Entry DFS Contests & Why Should You Play Them?
Daily fantasy sports sites feature many different options when it comes to contest types. These different contest types are very important to your long-term profitability and your approach to the game.
Single-entry contests are becoming more and more common, and if you're accustomed to multi-entry contests, you'll need to adjust your strategy to approach these contests in an optimal way.
---
Best DFS Sites for Single-Entry Contests
Rank
Betting Site
Bonus
Rating
Visit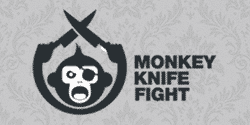 ---
What is a Single-Entry Contest?
Single-entry contests are usually GPPs that limit the entries to one per person. GPP stands for guaranteed prize pool, meaning that the total amount of the tournament payout is guaranteed and is not dependent on the overall entries at lock. You can also find single-entry cash games and single-entry leagues, but there is less game theory applied in those contests.
Single-entry GPPs are some of the best contests on most sites for a plethora of reasons. Usually, the payout structure in single-entry or even limited-entry, like 3 max or 20 max contests, is much better than the massive GPPs.
Why Play Single-Entry Contests
Most major DFS sites structure payouts to have a big top prize because they bring in a lot of common people looking to win $100K on a random Tuesday night in October. I disagree with this being the best situation to move forward for a ton of different reasons, but let's just say that the vast majority of people should avoid these contests.
These big, top-heavy payout structures make it almost impossible to maintain profitability over a long period of time unless you hit the top of the board often. This is why players that play 150 entries are usually seen as the biggest players in the industry. They also know that the more lineups they can make to attempt to hit the top of the board, the better.
It's not easy to hit the top of 100,000 entries, even when you have significant entries in the contest yourself. 150 doesn't make it easier for the average person, but it definitely does increase your odds when it comes to winning big.
If you can't play this volume for a number of reasons, or you just want a different play style, single-entry tournaments are my first recommendation. Single-entry tournaments allow you to include game theory and chase big prize pools, while also being responsible and reasonable with your expectations.
When I say single-entry, I would likely include limited-entry—2 to 5 max—as well because they will often possess the same characteristics within the contest structure. When we talk about the payout structure as a common player, we want to understand what is good and bad.
For a GPP contest of any kind, I want nothing to do with tournaments that pay over 20% to first or 50% to the top 10 spots in the contest. This payout structure is built to make three guys way too much money and everyone else not enough, especially if you are throwing single darts at massive, 150-entry max contests.
Most companies do this contest sizing as a form of clickbait that gets the user interested. Single-entry contests simply don't have the user-base to gather that much money. This is not because there isn't any interest, but because everyone can only enter once. This makes it so that the major prize pools for these contests don't have the same effect on the user.
Companies don't need to garner attention with single-entry big payouts because their 150-entry contest will always be MUCH larger and have a bigger prize pool and top prize. Single-entry contests are built for people that are not chasing the big payday in a massive contest, which reduces the variance in your game.
My preferred contest size pays out about 10% to first, but sometimes you will see anything from 3.5-20% in single-entry stuff. You should always look and consider tailoring your lineups to this payout structure.
Should you blindly play single-entry contests because the payout structure is more reasonable, which usually makes it easier to maintain a bankroll? No, you should do your due diligence to make sure that the payout structures match the general guidelines that I laid out and your own playstyle.
How to Attack Single-Entry GPPs
I love the game theory behind playing in large field GPPs, and I think that the game theory is magnified in single-entry contests. In general, these tips work best for the bigger contests because taking advantage of the public is more useful in the bigger fields, but everything can be used in every size of contest if you understand the reason why.
In GPPs, you want to build unique lineups that allow you to reach the top of the tournament. Sometimes this requires 2–5 extremely popular plays, and sometimes it does not. You want to be able to understand the field's ownership on plays and then attack the weaknesses.
This is amplified in single-entry contests because the ownership is usually more condensed. Why? When people are making 150 lineups, they play all kinds of crazy plays in an attempt to capitalize on variance to vault themselves to the top of the leaderboard.
In single-entry or limited-entry GPPs, most players are more likely to play a less crazy lineup because they only have one shot. They will often even put their cash lineup into a lot of these contests. In my opinion, this makes it easier to capitalize on the variance of spots on nights with a lot of chalk options.
When there is a fantastic cheap power forward option on the slate who will be 40% owned in GPPs and 80% owned in cash games, he will almost always be somewhere in between in single-entry GPPs. People don't feel comfortable playing the questionable player who is a great pivot in one entry. If they have 20 lineups, they will put the chalk option in 10 of them and the pivot in two and call it a day.
In single-entry, I have noticed that people will disproportionately choose the "safe" or "best" option in single-entry stuff. You can really take advantage of this by using a pivot or two off of the chalk plays to be completely different than the rest of the field, and you will have fewer people following in your footsteps in single-entry contests.
The added bonus to single-entry stuff is that you will never feel as though you are at a disadvantage when it comes to entries. There is a lot of debate surrounding 150 entries and how much it benefits certain players.
What I will say is that not maxing out GPPs is definitely not good for someone trying to hit the top prize if we assume that each entry is a complete lottery ticket. Winning a raffle is a lot easier if you are 150 out of 50,000 than if you are 1 out of 50,000.
This does not mean that these players have a distinct advantage or disadvantage. If someone makes +EV lineups, they should make as many as they can, and if they are a losing player, they will lose their money even faster.
The nice thing about single-entry is that you will never have to deal with that thought process or decision as to how many lineups to make. You will always have the exact same opportunity as everyone else in the contest, which I think helps your confidence on a nightly basis.
Single-Entry Leagues and Cash Games
I do not think that there is a distinct advantage to changing anything about your game in a cash or small league if you are going from multi-entry to single-entry. I would most likely always build my lineups similarly in the same setting unless I was in a league where I had a feel for the specific preferences of the players.
I would say that I prefer single-entry formats of these contests because I believe that they provide an equal playing field and a more stable environment.
If you are in a massive 50/50 or double up that allows multiple entries, you will often see players that enter the same lineup the maximum amount of times to increase their exposure from a $5 double up to a $750 double up, for example. Depending on the size of these contests, you can see these teams really inflate a certain player's ownership, which dilutes the contest size.
If you are in a single-entry cash game, the ownership will often be more concentrated on the best plays and will be more predictable. Being in games with more ownership predictability only increases your ability to try and gain leverage on the field based on your understanding of the slate.
The last plus to playing single-entry cash games is that I think you will generally weaken the field. Players playing 150 $5 double up lineups are most likely better than the average player in the field. This is not always the case, but more often than not, the people putting $1000 on their lineup instead of $5 are better players.
Single-entry contests in this format give equal weight to all players, meaning that the best players in the field cannot gain more entries than the worst player in the contest. This should lessen the competition over time and make you a more profitable player.