Exclusive Interview: AGA Proactively Addressing Sports Betting Advertising
Increased access to legal sports betting is bringing a lot of new bettors into the mix, and the onus is on the industry to integrate these new gamblers responsibly, or, as I opined recently, risk potential pushback.
Pushback, like what we've seen in the UK and other European countries, is exactly what the American Gaming Association (AGA) is hoping to avoid with its Advertising Code of Conduct, which helped kick off Responsible Gaming Education Week (RGEW).  
To better understand the new guidelines and the AGA's approach to responsible marketing, Betting USA spoke with Casey Clark, Senior Vice President, Strategic Communications at the AGA.
The AGA Responsible Marketing Code for Sports Wagering
Per the press release announcing the new code of conduct:
To commemorate the beginning of Responsible Gaming Education Week (RGEW), the American Gaming Association (AGA) today activated the enforcement process associated with its Responsible Marketing Code for Sports Wagering. The self-regulated, industry-wide program will be overseen by a Code Compliance Review Board, consisting of two independent co-chairs and five AGA member representatives: 
The review board members are:
Joe Bertolone, Executive Director, UNLV International Center for Gaming Regulation (co-chair)
Becky Harris, Distinguished Fellow in Gaming, UNLV International Gaming Institute (co-chair)
Laura McAllister Cox, Vice President of Regulatory Compliance & Legal Counsel, Rush Street Gaming
Stephen Martino, Senior Vice President & Chief Compliance Officer, MGM Resorts International
Sharon Otterman, Chief Marketing Officer, William Hill
Paul Pellizzari, Vice President, Global Social Responsibility, Hard Rock
Chris Soriano, Vice President & Chief Compliance Officer, Penn National Gaming
The AGA's Expectations of its Members
Steve Ruddock: Could you provide our readers with an overview of what the AGA is recommending on the advertising front?

Casey Clark: Sure. There's a couple of different things. We have a Code of Conduct that AGA members adhere to that is inclusive of all sorts of responsible gaming provisions. We updated it after the PASPA ruling to include some provisions related to sports betting marketing activity.
The other thing that I think is a little bit more relevant to this discussion is our Responsible Marketing Code for Sports Wagering, which we began working on shortly after the court ruling. The focus is not just unlocking the marketplace, but also sustaining it.
Our goal has always been to identify opportunities to get sports betting right, not just to get new markets open quickly. Part of that is, how do we make sure that we don't get out over our skis on marketing or advertising? How do we make sure we learn the lessons from DFS here in the US and more mature sports betting markets around the globe that are seeing significant regulatory crackdowns?
So our goal was to set a standard that responsible operators in the US can follow. Standards like not targeting underage betters, supporting responsible gaming measures, talking about the realistic world of digital marketing, and ensuring that we're doing everything we can to not reach vulnerable populations with this content. Our goal is to establish a standard that will really differentiate the responsible actors from the irresponsible.
Borrowing Best Practices from Other Industries
Steve Ruddock: Do you feel this proactive approach will be enough to head off a UK style crackdown on advertising and responsible gaming policies?
Casey Clark: I hope so. That's certainly the intent.
We hope that if we take proactive measures to self-regulate, we can avoid a heavy-handed regulatory backlash. So, we spent a long time working with other highly regulated industries that have successful self-regulatory models around advertising and marketing activities.
One industry we looked at is the Distilled Spirits Council of the United States and the Beer Institute. Both have very successful programs that are well respected by regulators. So, we modeled our code after ones that were already in existence and have been around since Prohibition. We didn't need to reinvent the wheel. We just needed to make sure that it fits with our industry.
We leaned heavily on those with experience to ensure that it would be something that would be well received by American regulators while also looking at some of the challenges that people have had in other markets like we were just talking about.
Our goal is to give everyone an opportunity to flag questionable content or look at the quantity of ads or the specific content within a marketing campaign.

We will be very transparent with the kinds of complaints that are coming in and the actions being taken by member companies and non-members. Our goal is to make sure that the entire industry is being held to the same standard. All of our members have stringent responsible gaming protocols, and a lot of this is already baked in. So I think it will separate the wheat from the chaff and make it a little more obvious who the folks are who aren't playing by the rules.
Steve Ruddock: So, so it sounds like the AGA basing this off industries that have more or less self-regulated their marketing and advertising?

Casey Clark: That's right. If you look at the Distilled Spirits Council, they publish the results. They make public all of the information that is exchanged from complaint to resolution. That will be our model too, and we're happy to launch this during Responsible Gaming Education Week. It took a long time to get this right and get something together that we think is manageable from the operator side and in line with consumer expectations. We're excited about seeing where it goes.
Reining in Loosely Affiliated Entities
Steve Ruddock: A lot of sports betting companies have media deals, some with celebrity endorsers. Is that harder to wrangle in, where you have a celebrity that might go off script a little and, for lack of a better term, act like a carnival Barker for sports betting?

Casey Clark: That's a good question. I don't know that an individual will be held to the same standard as a business, but if they're aligning with the brand and seen as part of a brand marketing strategy around sports betting, I think it would apply.
Can You Limit Advertising in Competitive Markets?
Steve Ruddock: The biggest question for me is, how do you prevent a glut of advertising? Even if individual operators are all doing their part, I believe there are 18 active sports betting operators in New Jersey alone. It stands to reason that the New Jersey/New York market is going to get flooded, no matter how well behaved individual operators?

Casey Clark: You know this better than anybody: we're a competitive business. I'm sure there will be a lot of that in markets with that kind of saturation. I also think that there's going to be a shared responsibility that will include broadcasters and media platforms.
There's a lot of people who are new to the sports betting business and new to the betting business in general. I think we have a lot to do in the education space to make sure everybody understands how those activities and those actions affect their consumers and how we ensure that we're meeting what the regulators would find appropriate.
I think you see this in the leagues' guidelines about what they're limiting. If there's a football game or a baseball game, there will be a certain number of spots allocated for potential gaming advertising. In that capacity, there's a partnership opportunity among gaming companies to focus on not oversaturating.
The Distinction Between Brand and Gambling Advertising
Steve Ruddock: that feels almost unavoidable in the US, where we'll have pregame show sponsored by site x, and a lot of the networks that are broadcasting sports have partnerships with specific sportsbooks. Does the AGA worry that might lead to a general backlash among sports fans who are not bettors that feel like, "Hey, I'm being inundated by sports gambling, and I'm just trying to watch the game with my kid?"
Casey Clark: I hope that's not the experience. I'm a sports fan who likes to watch with my kids, so I hope that some of the measures that we're taking, and working with our members to implement, will help alleviate some of those pressures.
It's also important to differentiate brand marketing from advertising betting activity. I think you will continue to see pregame shows sponsored by specific operators that aren't suggesting there's free play or promoting specific betting action.
There is a differentiation there, but I think it should be a cautionary thing for people to be aware of as they enter into people's homes and their media consumption activities. How do they ensure that they're reaching the right and appropriate audiences? I have faith in our members that they know what is acceptable to the consumer, to their regulators, and they know what the industry standard is going to be because they've helped create it.
As a sports fan, consumer, and father, I am hopeful that we get to a point where it's measured and appropriate.

Steve Ruddock: Could you unpack these two different types of advertising a little bit?

Casey Clark: They are two different things. One could be a pregame show brought to you by DraftKings. But it doesn't get into how you should go here and download the app and get the best odds at DraftKings.
Promoting gambling activity is different than brand marketing, which is a corporate-driven strategy to get eyeballs on who they are as a business, and not necessarily to promote a betting activity.
The AGA Has a Game Plan Campaign
Steve Ruddock: Would it be fair to classify that as, promoting your brand is different than promoting the act of gambling?

Casey Clark: That's exactly it. And it's a differentiation that I don't think we're the only ones making.
It's the differentiation on how advertising is viewed, monitored, and regulated across the board. If you look at a traditional gaming company – MGM is a great example – that's an integrated resort, they can advertise about restaurants at MGM National Harbor or a concert at their entertainment venue. There's not an issue with attracting kids who might want to see that concert. It's when they start talking about "come play our games" that you need to be really careful about the audience segment you're reaching. And they do this very well.
And then there's the gambling advertisement. Which is where our Have a Game Plan campaign [examples below] launched late last year comes in. These are public service announcements in DC and Vegas intended to bring together sports and gaming entities around the idea of informing consumers about how to do this the right way.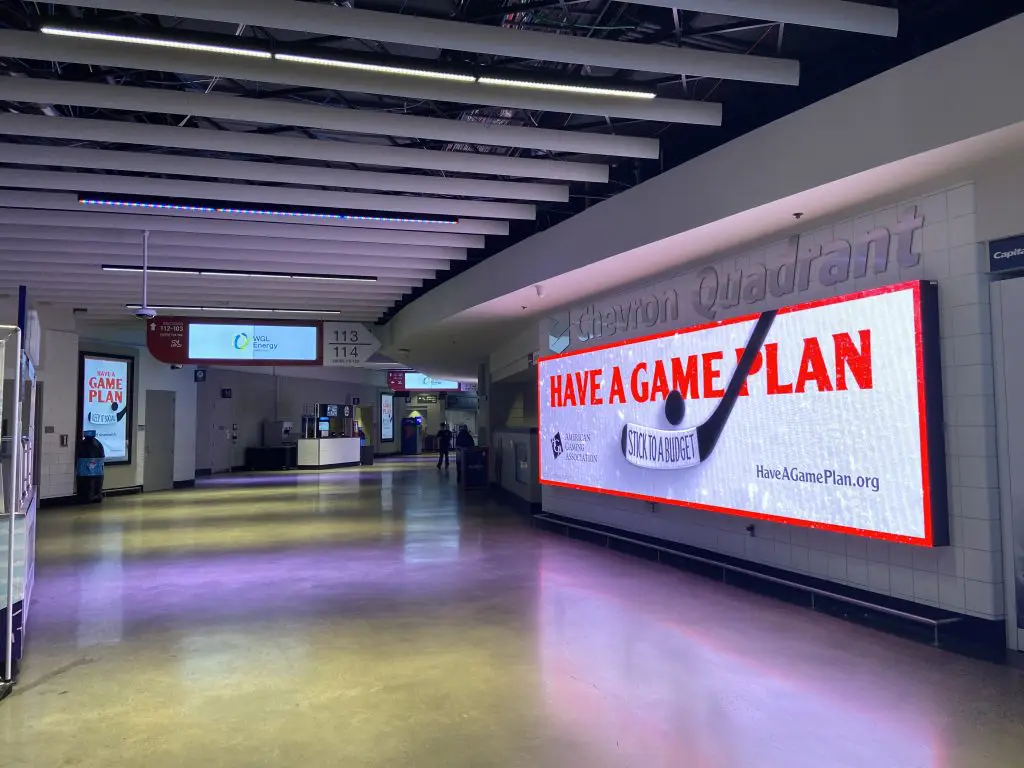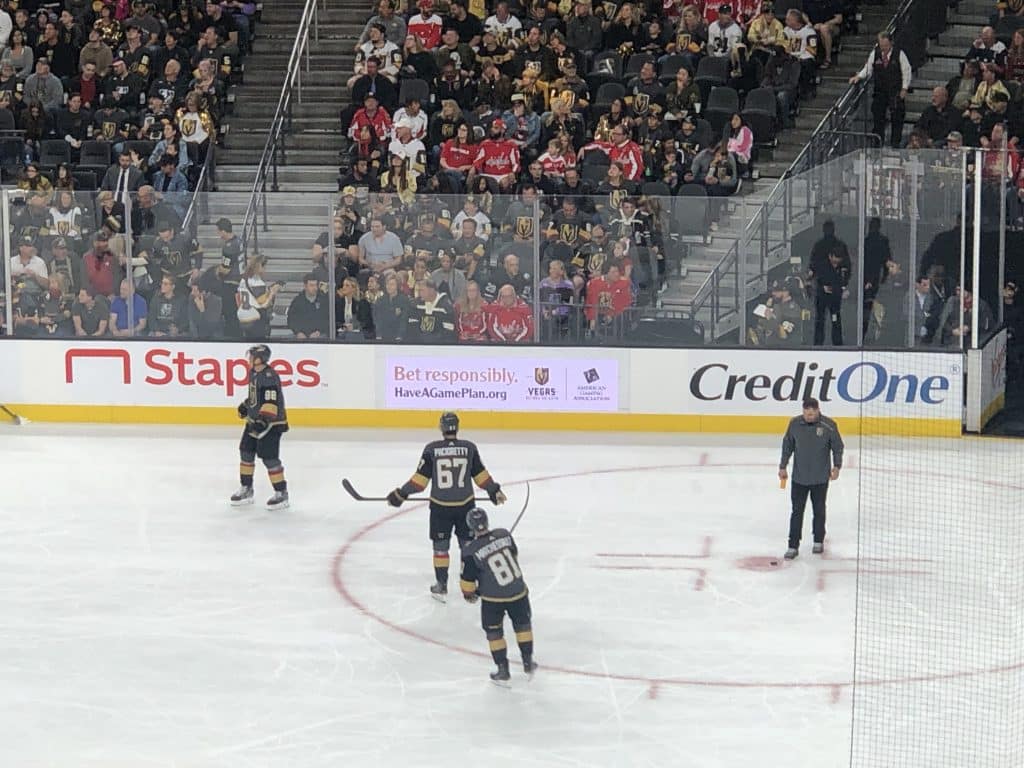 Reaching new audiences and new markets is an opportunity, but we also have a responsibility to ensure that consumers with access to sports betting for the first time understand how to do it responsibly. To understand this is a form of adult entertainment that should be done responsibly.
We're excited about what we can do with that.
It's an entirely consumer-education-focused effort, and we hope to have more announcements and more partnerships to announce soon on that. It's an effort that is important for everyone involved in this ecosystem to really support in terms of how consumers understand what this opportunity means rather than just rushing to unlock every market that we can and inundate people like we were talking about earlier.
So we have to ensure that not just the marketing activity, but also the education pieces are central to responsible gaming. Hopefully, that provides balance to other marketing activities.