The two-day Breeders' Cup festival is one of the most prestigious races on the calendar and capstones the thoroughbred horse racing season every November. Each year, Breeders' Cup betting handle from all sources easily exceeds $150 million to make this one of the most heavily bet-upon sporting events in the nation.
The Breeders' Cup World Championship awards $35 million in purses across fourteen events, capped by the $7 million Breeders' Cup Classic. Currently branded as the Longines Classic, the main event is open to horses three or older and runs 1 ¼ miles.
Each year, the Breeders' Cup brings together what is arguably the highest concentration of horse racing talent in the world. It is a fitting finale for the thoroughbred horse racing season each year, and with fourteen races packed into two days, presents no shortage of betting opportunities for fans.
Best Breeders' Cup Betting Sites
Rank
Betting Site
Bonus
Rating
Visit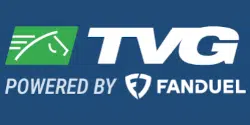 Betting on the 2020 Breeders' Cup
When: Friday & Saturday, November 6th-7th, 2020
Where: Keeneland Race Course, Lexington, Kentucky
Watch it: NBC Sports
The 2020 Breeders' Cup returns to Keeneland Race Course in Lexington, Kentucky for the second time, following a wildly successful running there in 2015.
The last time Keeneland hosted the Breeders' Cup, horse racing fans got to see American Pharoah complete the sport's first Grand Slam in winning the Classic following his Triple Crown victory.
While coronavirus concerns have derailed much of the 2020 horse racing season, the 2020 Breeders' Cup plans to proceed as normal as possible on November 6th and 7th. The implications this has for handicapping the day's races are numerous. However, there should be no disruptions in betting on the Breeders' Cup online via licensed ADWs or in-person at OTBs barring any last-minute lockdown orders.
Keeneland will not allow spectators at the 2020 Breeders' Cup due to the ongoing viral pandemic. The economic losses for the racecourse will be significant, but operators have awarded the 2022 edition of the Cup to Keeneland in advance as a consolation prize.
Breeders' Cup Retains Its Stature Despite Lack of Spectators
The Breeder's Cup's prestige and stature stem from two things – the multi-million-dollar purses for each race and the pedigree of the horses that are flown in from all corners of the racing world. Both factors remain unaffected by the COVID-19 pandemic. This is perhaps the organizers' most significant achievement this year.
The 2020 Breeder's Cup will have a total prize purse of $31 million for its 14 races, the same as last year. Over 200 thoroughbreds have been pre-entered for this year's races at Keeneland, with 39 of them coming from overseas just for this event.
Wide Open Field for 2020 Breeders' Cup Classic
The Breeders' Cup Classic takes place on November 7th with a post time of 5:13 PM EST.
The field is wide open with several strong contenders, but one thing is for sure. There will be no repeat of American Pharoah's Grand Slam.
Tiz the Law began the year strong by winning the Belmont Stakes, but Authentic took the Kentucky Derby and Swiss Skydiver won the Preakness Stakes to close out any hopes of a Triple Crown or Grand Slam.
Tiz the Law and Authentic are a part of the field at the 2020 Classic, with Tiz the Law priced at 3-1. The first horse from New York to win the Belmont Stakes in over a century, the bay stallion has impressed during his pre-race training at Keeneland, looking fresh after a nine-week break.
However, it is Bob Baffert's Improbable at 5-2 who comes into the race as the betting favorite. The four-year-old colt has performed well in 2020 with a second-place finish at the Oaklawn Mile followed by three straight Grade 1 wins coming into the Breeders' Cup.
Maximum Security, a 2019 Breeders Cup winner in the Haskell Stakes, is another one to watch on November 7th. Recently transferred to trainer Bob Baffert in 2020, he won the Saudi Cup and the G1 TVG Pacific Classic Stakes across a stretch of six straight wins.
Day One Headliner: Breeders' Cup Juvenile
The Breeders' Cup Juvenile stands as day one's main event. The Grade 1 race features a $2 million purse and will host 14 challengers on November 6th at Keeneland.
The 1 1/16th mile dirt race holds significance as a window into the future. The winners here often go on to do big things in future Classics and Triple Crown events.
The current betting favorites in the 2020 Breeders' Cup Juvenile are Jackie's Warrior at 7-5 and Essential Quality at 4-1. Of the two, Jackie's Warrior in particular shows value, undefeated in four races and already a Grade 1 winner at the Belmont Champagne Stakes.
Essential Quality, a Godolphin horse, is undefeated in two starts so far, with the Grade 1 Breeder's Futurity among his trophies.
Where to Bet on the 2020 Breeders' Cup Online
It is legal to bet on the Breeders' Cup online in most states through licensed betting apps and websites run by reputable, well-known names in racing such as Churchill Downs and TVG, among others.
Each of the following horse racing betting sites is legal, licensed, and available to customers in most US states:
For most horse racing fans, the easiest way to watch and wager on the Breeders' Cup is with one of the above providers. Each provides mobile betting apps for iOS and Android devices, free racing programs in most cases, live streaming at no additional fee, and advanced handicapping tools.
States Where It is Legal to Bet on the Breeders' Cup
The legality of online and off-track horse racing betting is decided at the state level, leaving a patchwork of laws across the country. Some states regulate online horse racing betting, others prohibit the activity, and yet others have little to say on the matter one way or another.
As a result, not all betting sites are available in all states. Anyone interested in betting on the Breeders' Cup online can select any state on the following map to see which mobile betting operators are available where.
Online horse racing betting is allowed in the blue states and prohibited in the red states:

Online Racing
2020 Breeders' Cup Betting Odds
The official 2020 Breeders' Cup Classic morning line odds are out. Betting will open on the morning of Friday the 6th and public money will determine the odds from that point on until each race's post time.
| | | |
| --- | --- | --- |
| Horse | Post Position | Morning Line Odds |
| | | |
| Tacitus | 1 | 20-1 |
| Tiz the Law | 2 | 3-1 |
| By My Standards | 3 | 10-1 |
| Tom's d'Etat | 4 | 6-1 |
| Title Ready | 5 | 30-1 |
| Higher Power | 6 | 20-1 |
| Global Campaign | 7 | 20-1 |
| Improbable | 8 | 5-2 |
| Authentic | 9 | 6-1 |
| Maximum Security | 10 | 7-2 |
Where to Watch the Breeders' Cup Online and on TV
NBC Sports holds broadcast rights to the Breeders' Cup and will be showing the race live on the following schedule:
Friday, November 6th: NBCSN from 2:00 PM to 5:30 PM ET
Saturday, November 7th: NBCSN from 12 PM to 2:30 PM ET; NBC from 2:30 PM to 5:30 PM ET
Alternatively, fans with an account at a licensed racing betting site may log in on the day of the race to watch the Breeders' Cup live via desktop or mobile device. Most betting sites offer free live video to all verified accountholders.
How the Breeders' Cup Works
The two-day Breeders' Cup consists of 14 races in total, each open to a maximum of 14 runners.
Currently, the Breeders' Cup hosts five races on Friday and nine on Saturday. The Friday races are all juvenile events that showcase two-year-old up-and-comers. The Saturday races are all open to horses three and up.
Friday Races
| | | |
| --- | --- | --- |
| Race | Purse | Distance |
| | | |
| Juvenile Turf Sprint (G2) | $1 million | 5 ½ furlongs |
| Juvenile Turf (G1) | $1 million | 1 mile |
| Juvenile Fillies (G1) | $2 million | 1 1/16 miles |
| Juvenile Fillies Turf (G1) | $1 million | 1 mile |
| Juvenile (G1) | $2 million | 1 1/16 miles |
Saturday Races
| | | |
| --- | --- | --- |
| Race | Purse | Distance |
| | | |
| Filly & Mare Sprint (G1) | $1 million | 7 furlongs |
| Turf Sprint (G1) | $1 million | 5 ½ furlongs |
| Dirt Mile (G1) | $2 million | 1 mile |
| Filly & Mare Turf (G1) | $2 million | 1 3/16 miles |
| Sprint (G1) | $2 million | 6 furlongs |
| Mile (G1) | $2 million | 1 mile |
| Distaff (G1) | $2 million | 1 1/8 miles |
| Turf (G1) | $6 million | 1 ½ miles |
| Breeders' Cup Classic (G1) | $7 million | 1 ¼ miles |
Qualification
Horses gain entry to Breeders' Cup races through one of three paths:
Accumulating enough points in select races throughout the year
Winning a "win and you're in" Breeders' Cup Challenge Series race
Being invited by a panel of horse racing experts
Each Breeders' Cup race is contested by up to seven horses selected by the experts and seven that have won their way in through points or by winning a Challenge Series race (see the full schedule here).
Breeders' Cup Betting Challenge
The Breeders' Cup Betting Challenge (BCBC) is an annual, real money handicapping contest with an estimated prize pool of $1,000,000. Players can buy in directly for $10,000 or win their way in via feeder contests hosted at Horseplayers.com.
Of the $10,000 entry fee, $7,500 is used as the player's bankroll and $2,500 goes to the prize pool.
How It Works
Once entered, the contestants use their $7,500 bankroll to bet on Breeders' Cup races on Friday and Saturday. All races are open for action, but players may only place the following types of wagers:
After the Breeders' Cup is complete, all contestants keep their winnings and are ranked according to who performed the best.
Where to Enter
Players can buy in and participate in-person at Gulfstream Park, Keeneland, Monmouth Park or Santa Anita Park.
Players may also enter and play online at:
Prizes
The BCBC prize pool is determined by the number of entrants but is estimated to be worth something in the range of $1 million based on an expected 400 or so entries. If there are exactly 400 entrants, the following prizes will be paid:
1st: $300,000
2nd: $200,000
3rd: $110,000
4th: $75,000
5th: $60,000
7th: $50,000
8th: $35,000
9th: $30,000
10th: $25,000
11th: $20,000
12th: $17,500
13th: $15,000
14th: $12,000
15th: $10,000
Breeders' Cup Future Wagers
The Breeders' Cup introduced futures wagers for the first time in 2018 in conjunction with Churchill Downs to accept wagers well ahead of race day.
That year, Churchill Downs conducted two futures wagering pools for the Breeders' Cup Classic and one pool each for the Longines Turf, Longines Distaff, Sentient Jet Juvenile and Juvenile Sire races.
In each pool, bettors could select from 23 total potential runners or an "all others" category to place wagers months in advance of the Breeders' Cup. Although the runners were not even certain that far in advance, the futures pools provided bettors the potential to lock in their picks at much higher odds than on race day when more information was known.
Legal horse racing betting in the United States typically does not play well with futures, which are normally relegated to traditional sports betting. This is because in the US, nearly all horse racing betting is conducted in the parimutuel format in which all wagers are pooled together and payouts determined by the amount wagered on each type of bet.
The Breeders' Cup has not offered futures wagers since then, but they do remain a possibility the next time the race returns to Churchill Downs.