The sport of harness racing may play second fiddle to thoroughbred racing in terms of national attention, but its history is just as rich and its fandom just as enthusiastic. To many first-time observers, harness racing may look somewhat odd compared to what most people know about horse racing.
However, it doesn't take long for those first-time, casual observers to become hooked – especially when they come to see all of the betting opportunities afforded them by this fascinating sport. Harness racing may look funny, but it is a serious sport with serious opportunities on offer if you know your way around the harness racing scene.
Best Harness Racing Betting Sites
Rank
Betting Site
Bonus
Rating
Visit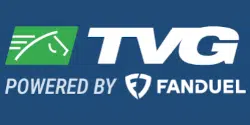 What Makes Harness Racing Different
The most obvious difference that jumps out right off the bat when comparing harness racing to the thoroughbreds is the means of locomotion. Horses power both sports of course, but you'll notice the mode of transportation is distinctly different in harness racing compared to that of traditional horse racing.
Rather than riding on the backs of horses like you see in thoroughbred racing, the men and women in charge of harness horses (also known as standardbreds) ride behind their horses in a cart or bike (also known as a sulky in some parts) pulled by the horses. And rather than calling them jockeys, we call them drivers. It is the drivers who pilot the horses and who are in charge of steering their horses to toward the finish line.
In addition to that, standardbreds are restricted by the type of gait that they must maintain during the race. Thoroughbreds can gallop, allowing them to reach high speeds with ease. Standardbreds, by contrast, must either pace or trot during the race. This is why in some countries harness racing is referred to as trotting.
Pacing requires the front and back foot on the same side of the horse's body to hit the ground at the same time, while trotting requires the opposite sides to hit, such as the right front foot and the left back foot. If the horse breaks this stride during a race, it has to, by rule, lose ground on everybody else on the field until it regains the proper stride.
As a result, standardbred horses move more slowly than thoroughbreds, but still at extremely high speeds considering that they have to carry the bikes and drivers behind them. Pacers are generally a little faster than trotters, because a pace is an easier stride to maintain. The horses are bred in such a way that they are prepared to conform to a certain gait when and if they begin their racing careers.
You will also notice watching a standardbred race that the fields generally keep to a single-file line for a good portion of the race, as opposed to thoroughbreds who are more likely to spread across the track. It is important for standardbreds to save as much ground as possible, because if they get stuck on the outside during one of the turns, they are traveling extra distance compared to their competitors.
As a result, drivers often wait until the straightaway portion of the races to try and come from behind on the horse setting the pace.
Another thing you'll note about harness racing in North America is that most races are competed at the distance of a mile.
The size of the tracks may vary, but the races tend to be kept at a mile, with a few exceptions. That is in opposition to thoroughbred racing, with races that often vary in distance with each new competition.
Harness Racing Betting
The basic mechanics of harness racing wagering are the same as thoroughbred racing. Bettors have the opportunity to place pari-mutuel wagers on horses to win, place and show, as well as playing different combinations of horses in exotic wagers like exactas, trifectas, and superfectas.
Most tracks also include specialty wagers requiring bettors to pick winners of several races in a row, giving bettors the chance for a lucrative payout on a small wager.
Yet there are some advantages to betting on harness racing that may attract those who struggle with thoroughbred racing. For one, the number of horses in each harness race tends to hover around eight or nine. There are occasionally fewer and (although much rarer) more, but you can generally count on around eight or nine in each race.
That is a good total for wagering, because there are enough in the race to give a legitimate opportunity to long shots, but also not too many that it makes handicapping difficult.
In addition, harness racing gives bettors more chances to win, because most tracks have more races per card than in your standard thoroughbred program. This is because there isn't nearly as much time between each harness race as in a thoroughbred card.
As a result, if you go to a harness track you can often have the opportunity to bet on about a dozen races over a four-hour stretch, as opposed to a thoroughbred track which might give you eight or nine races in that same time span.
Best Harness Racing Betting Sites
The following betting sites and mobile apps are licensed and legal in the United States. Each is unique in its own way, but they all offer online harness racing betting and are safe places to bet on horses.
TVG
TVG has made a push in recent years to specifically target the harness racing market, and that means more harness racing opportunities for customers.
Two important moves in that direction include signing a deal with Pari Mutuel Urbain (PMU) in France to bring international harness races to the betting platform and joining forces with major harness racing tracks to host cheap online handicapping contests that send players to the $75,000 World Harness Handicapping Championship (WHHC).
TwinSpires
TwinSpires is another solid pick for harness racing – maybe even more so for dedicated handicappers. What TwinSpires offers that other sites do not is extensive handicapping advice.
An account with TwinSpires grants access to the Weekly Harness Racing Preview and Weekend Harness Racing Preview newsletters, Metro Mitch's Top Picks with the best harness plays every Friday and Saturday night, Metro Mitch's Mad Money for weekly strategy advice and Plays of the Week discussing betting opportunities, carryovers, guarantees and more.
Handicapping Harness Races
Just like in thoroughbred racing, you can do a lot of your handicapping legwork by checking out the daily program. It will provide you with pertinent information on each horse's pedigree, drivers, trainers, and, most important of all, past performances.
Using this information, you can attempt to project what will happen in the race.
You may find handicapping a harness race a little easier than doing the same for a thoroughbred race because standardbreds race more often, sometimes every week, giving them a larger statistical sample size for projections
The one major thing to keep in mind, however, is that, because of the tight spaces in which the horses operate in harness racing, the trip each horse gets is crucial, and that is very difficult to anticipate.
Drivers also play a bigger role in harness racing than jockeys do in thoroughbred racing.
There's no doubt the jockey plays a huge role in guiding their thoroughbreds to victory, but harness racing takes it to a whole new level. Tactics and strategy overcome pure athleticism to a degree in a trotting race. Thus, you'll find it pays to know your drivers.
One thing that can make harness racing more difficult is smaller betting pools and sharper money going into those pools.
Because it lacks the popularity of thoroughbred racing, harness racing attracts a smaller share of public money. That means there is less foolish money going into any given harness race.
On the other hand, consistent research and a habit of staying in touch with what's happening in harness racing can pay great dividends.
Standardbred horses tend to be more predictable and consistent in terms of fitness and ability. If you get to know a few tracks and follow the races there, you may find it easier to find value when betting on harness racing.
If you've never witnessed harness racing or only have a vague idea of it, you should definitely sit down and watch a few races closely. What you might find is that you have a new favorite sport, especially if you crave the opportunity to win big with well-researched wagers.
Basic Harness Racing Betting Tips
Some of the basic strategies that you would use in thoroughbred racing carry over well to harness racing. Knowing the horse, knowing the trainers and doing your basic homework are all going to help you no matter what type of race we're looking at.
For parimutuel harness racing betting in particular, here are some additional things to keep in mind.
Post Position is Huge in Harness Racing
Post position is a factor in all types of racing, but it is crucial in harness racing. While staggered starting gates help to mitigate the disadvantage of starting on the outside, the fact remains that horses near the rail win at much higher rates than those on the outside.
At some shorter tracks, the inside position is so favored that it isn't even worth betting on the race at all. The shorter the track, the more lopsided the results. The betting odds reflect that and it is very difficult to make money when the outside horses are so unlikely to win, yet the inside horses have been bet down to almost nothing.
Longer tracks favor handicappers when it comes to analyzing the post position.
One thing you can look for as a handicapper is a horse that has started on the outside in recent starts but will be racing from closer to the inside in his next race.
If that horse has other favorable characteristics, you just might have a sleeper on your hands. However, keep in mind any horse close to the inside is bound to have more action. You will still need to pick your spots.
Look for Back Class but Don't Get Attached
Back class refers to horses that are dropping down in class from prestigious races to less prestigious races. The move down likely indicates a loss in ability, but easier competition can and does lead to good things for handicappers who do their homework.
Look for horses who are just now dropping in class, not former greats who have been slumming around in the lower-class races for a while now.
That last point is key. Smaller racetracks are full of former greats that are now past their prime.
No matter how great a horse was in his heyday, you cannot just blindly bet on the have-beens and expect to see a return on your money.
Horses just now moving down have more potential to surprise you with something good than horses that have been down in class for some time and still aren't winning.
As in all things, the more you practice, the better you'll get. Harness racing handicapping is a skill just like any other and it needs to be practiced.
Expect to fall on your face a few times, but be determined to get back up and learn from your mistakes.
Over time, you'll learn more about what to look for, recognize the pitfalls that catch other would-be handicappers and become an all-around solid handicapper yourself.