The two dominant players in the world of daily fantasy sports are now waging war on a new playing field. The companies wasted little time getting involved in sports betting once the green light was given last year. They have both gained a considerable amount of traction in a short period of time.
Rank
Betting Site
Bonus
Rating
Visit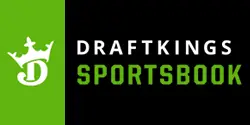 Similar to the betting industry as a whole, the sky appears to be the limit for both DraftKings and FanDuel. So, does either side have a leg up on the other? You can read our detailed review of DraftKings here, and do the same for FanDuel by clicking here. For now, let's take a closer look at these two gaming giants on a head-to-head basis.
We'll begin today's DraftKings vs. FanDuel comparison a little background information on each company and then dig into specifics below. Let's get to it.
It All Began with the Daily Fantasy Sports Boom
FanDuel was founded in 2009 and quickly established itself as the top name in the burgeoning daily fantasy sports space. DraftKings would enter the arena in 2012, and the race was on. The two sites were neck-and-neck for a while in terms of revenue and user base, but DraftKings would eventually pull ahead to take the top spot in DFS.
All the while, interest in DFS was exploding. Both companies responded with an advertising blitz to attract more fans, but it wound up backfiring somewhat as viewers became tired of being inundated with ads during sporting events.
If you happened to be on Twitter back then, you would have had little trouble finding angry viewers outright hoping both companies would fail just to get a reprieve from their incessant advertising. That being said, DraftKings and FanDuel are both household names today and that seems to have helped push both off to a running start as each expands into legal sports betting.
In 2016, the two companies reached a deal to merge. Those plans went by the wayside the following year over concerns that a monopoly would be created. After the FTC made it clear it would oppose the merger, both sites abandoned their merger plans.
The two companies remain at the top of the food chain in the world of DFS, but a new wrinkle entered the equation in 2018. The Supreme Court finally weighed in on a case brought by the state of New Jersey over the legality of sports betting. The High Court found in favor of NJ, effectively giving a green light to states to decide the matter for themselves.
Sports Betting Enters the Picture
DraftKings and FanDuel both want a piece of the pie when it comes to legalized sports betting, and the companies wasted little time in springing into action once that door opened. The former would launch the first legal online sportsbook in NJ in August of 2018. FanDuel would follow suit in September. Both companies have a physical presence in the Garden State as well.
Visitors of Resorts Casino in Atlantic City will find a DraftKings sportsbook waiting for them. FanDuel has hitched its wagon to the Meadowlands Racetrack in NJ. Also in 2018, FanDuel's operations were partially acquired by international gaming giant Paddy Power Betfair. The name remains the same in the US, but FanDuel now has a lot more muscle behind it.
Since DraftKings was first to market with online sports betting in NJ, the company had a natural built in lead which it maintained for several months. That has changed in 2019, as FanDuel has raced ahead of DraftKings to claim the top spot in NJ in terms of revenue.
The battle is far from over. Both sites have established physical presences in other states and have their sights set on expanding online as more climb on board. While FanDuel taking the lead in NJ is an interesting early sign, the battle will ultimately be decided where it always is: user preference.
What Each Side Brings to the Table: DraftKings vs. FanDuel
So how much of a difference is there really between these two betting powerhouses? Let's take a closer look and examine what both have to offer users.
---
Daily Fantasy Sports Comparison
If you're they type of user who would like to play daily fantasy and bet on sports with a single company, then you'll find a lot to love with both DraftKings and FanDuel. Both sites offer DFS contests along with actual sports betting for all of the major team sports such as the NFL, NBA, MLB, and NHL.
You'll find DFS games for college football and college basketball on both platforms, as well as for the PGA Tour. NASCAR and soccer aficionados will also find something to do at both spots, but DraftKings goes the extra mile with other sports.
Tennis, Arena Football, and the Canadian Football League are among the offerings on DraftKings which have yet to make their debut on FanDuel. If big contests for the major sports with a chance at a huge 1st prize are your thing, then you'll be happy on either site.
If you're into fantasy for every sport it's offered on, then it's DraftKings by a nose.
Winner: DraftKings
---
Sports Betting Comparison
You would really have to dig deep to find a major difference in offerings on either of the sportsbooks. All of the major sports are covered, and we can say the same about those which have more of a niche following.
Both sites are based on a straightforward betting platform with sports listed along a simple navigation menu and an option to select any event to find as many as a hundred betting markets for that one game alone. DraftKings and FanDuel both provide comprehensive coverage of leagues big and small around the world.
If you tend to be the recreational type of bettor and find yourself mostly betting on the big game on TV, a major golf or tennis tournament, or a headline UFC fight, DraftKings or FanDuel will do the trick. As for the odds on the games, they seem to be about in line with the other major sports betting operators in the US.
That said, there are differences to be found from time to time, so a little line shopping wouldn't hurt to make sure you've found the best possible value.
Winner: Tie
---
Comparing the Sportsbook Bonuses
DraftKings and FanDuel both offer new customer bonuses as an incentive for you to sign up, make a deposit and place some real money wagers. Bonuses are not super important over the long term compared to the quality of lines and ease of use, but they do offer a nice welcome for anyone hesitant on pulling the trigger.
The DraftKings Sportsbook bonus is offered as a 100% match offer on your first deposit to give you up to $200 extra as a new customer. This means your first deposit will be matched dollar for dollar with bonus funds. Deposit $50 and get an extra $50; deposit $200 and get an extra $200.
After you claim the DraftKings bonus, it will be released to your real money account at a rate of $1 in bonus funds for every $10 you wager in the sportsbook. This equates to a 10x rollover, which is about standard for the industry.
The FanDuel bonus is organized a bit differently. Rather than offering straight up bonus cash, FanDuel Sportsbook offers a $500 risk free bet promotion. This bonus is simple: place your first bet with your own money and if it loses, FanDuel will refund it with up to $500 in site credit.
Both promotions are strong in their own ways. The DraftKings bonus is nice because you can withdraw it and it isn't predicated on losing your first wager, but it's a smaller total amount in bonus funds. The FanDuel bonus is much larger, but is not withdrawable and is only delivered if your first wager is a loser.
Winner: Tie
---
Casino Games at DraftKings and FanDuel
Visitors to the DraftKings online sportsbook will find a small assortment of casino games. Among the offerings are video poker, live dealer options such as blackjack, and a handful of slot games. Other online casino operators blow DraftKings out of the water in terms of offerings, but it's probably safe to say that there will be more to come.
Over on FanDuel, users will also find a link for casino games. Clicking on that brings you over to Betfair casino, which is under the same umbrella as the FanDuel Group. Users will find a full online casino experience with all of the offerings they would expect from any major casino provider.
If you also want casino gaming to be just a click away, FanDuel gets the easy win here. While the casino at DraftKings feels like more of an add-on, the casino at FanDuel is a full-fledged gaming experience of its own.
Winner: FanDuel
---
Horse Racing
As of now, DraftKings has not dipped its toes into the horse racing waters. FanDuel users will find a link for a racebook which brings them to TVG, which is also part of the Paddy Power Betfair family.
TVG technically operates as a separate betting website, but it is still just a click away and offers a thorough horse racing experience. Even when we review major horse racing sites head to head, TVG often comes out on top. At TVG, you'll find races from around the world open for betting every day.
As such, FanDuel gets the nod on horse racing.
Winner: FanDuel
---
Live Betting
Do you want to continue betting as the games and events unfold? Are you into betting on the outcome of the next drive in an NFL game or the next free throw in an NBA game? If so, you'll be in luck at both DraftKings and FanDuel. In-game betting has seen tremendous growth in recent times, and that's only expected to continue.
On both sites, you'll find options to wager on the games themselves as well as specific instances within the games. If you like to stay in the mix even after the opening kickoff, you will find plenty of action at both sites.
Winner: Tie
---
How the Mobile Apps Stack Up
Looking to bet on the go? No worries. Both FanDuel and DraftKings offer mobile apps for both iOS and Android. The apps are smooth and functional like the online experience, albeit in a condensed version.
The FanDuel app gets a slight edge when it comes to ease of navigation, but DraftKings has an edge in extra features such as spotlight bets that might provide some inspiration when you're having a hard time finding a good wager.
All said, both mobile apps have their advantages but it's close.
Winner: Tie
---
Funding Options at DraftKings and FanDuel
DraftKings and FanDuel both offer an array of simple deposit methods. You'll find standard deposit methods at both including credit cards, debit cards, prepaid gift cards and PayPal at both.
However, FanDuel offers a few additional deposit methods not offered by DraftKings. These include ACH eCheck and online bill pay deposits to move money from your bank to your betting account instantly. FanDuel also offers PayNearMe, which gives you a pay slip that you can take to your nearest convenience store to fund your account with cash.
Winner: FanDuel
---
Usability
This is not the first rodeo for either company. DraftKings and FanDuel spent years perfecting their platforms for use in the DFS space, and they have carried over that functionality into sports betting. You won't find many hiccups on either side, so it all comes down to user preference on things such as layout and overall visuals.
Winner: Tie
---
Availability
Both sites are online and available in NJ for sports betting, and there will be more to come as additional states climb on board. We're going to have to take a wait and see approach here to determine if one finds adding on more states an easier experience than the other.
Additionally, both sites are well-funded and highly experienced when it comes to entering new markets and dealing with varying state-level regulations. DraftKings has confirmed it will be entering West Virginia soon, and both will likely launch in Pennsylvania sooner or later.
Winner: To be determined
---
Support
Since keeping customers is the name of the game, both sites dedicate significant resources to customer support, including a live chat option. FanDuel has the overall edge here, as they have a live phone support number that's readily accessible to users. DraftKings is missing an easy tie here by not offering live phone support.
Winner: FanDuel
---
The Bottom Line
As our examination shows, these two companies remain in close proximity to each other. DraftKings has the lead in terms of DFS revenue, while FanDuel has edged ahead in NJ sports betting revenue.
Just like in the race for DFS market share, it's ultimately going to be decided by users. If the state of NJ is going to serve as a bellwether for sports betting, then FanDuel may very well emerge as the preferred option when all is said and done.
As far as right now goes, the bottom line is this: DraftKings and FanDuel are both strong contenders in the regulated sports gaming market. Only time will tell which (if either) emerges as the clear king of sports betting and daily fantasy.